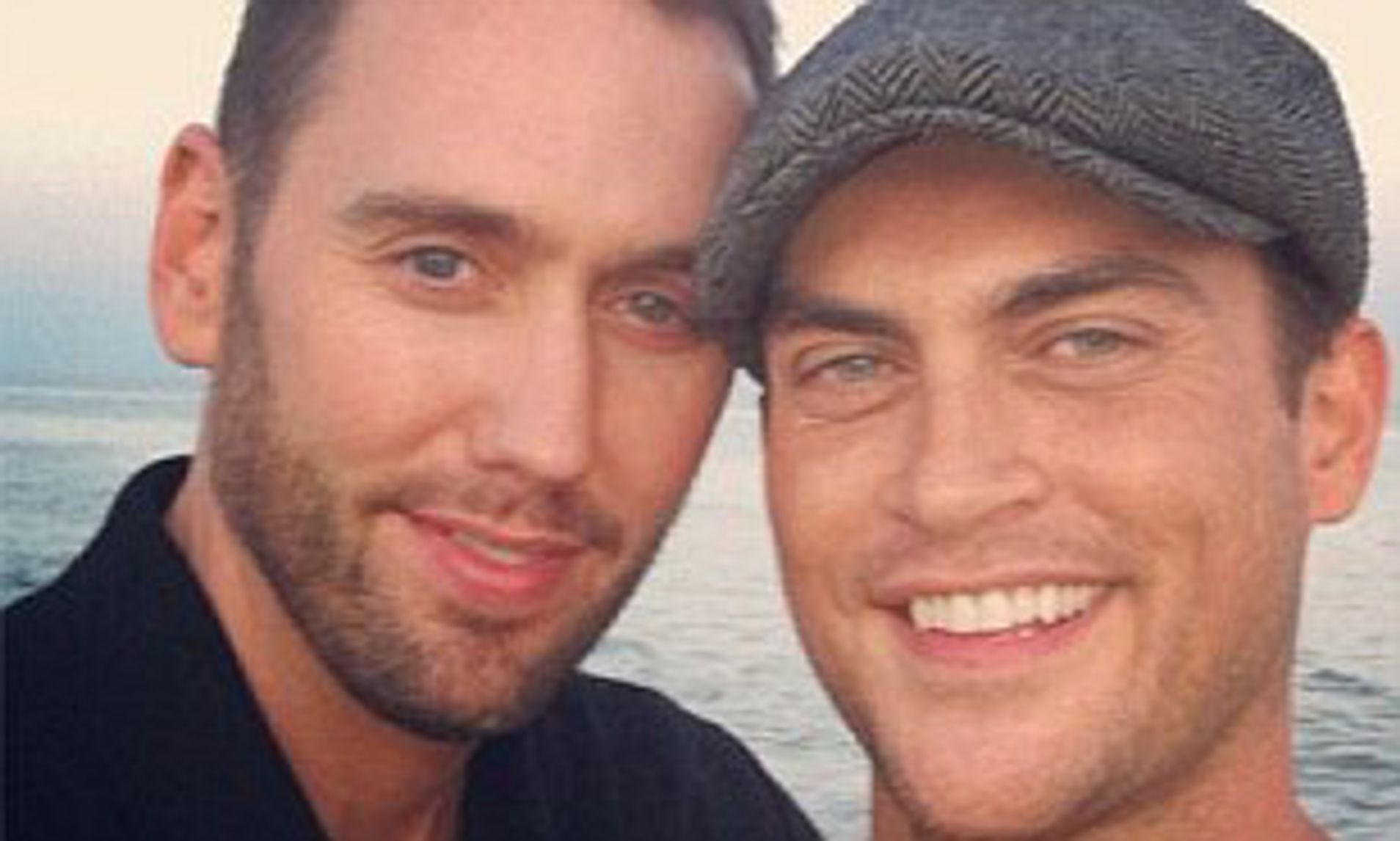 IT WAS SOMETHING SPECIAL: CHEYENNE JACKSON AND MONTE LAPKA WEDDING
Broadway favorite Cheyenne Jackson married his partner of 11 years, physicist Monte Lapka, on September 3, 2011 in a beach ceremony in the Hamptons. The star's wedding ceremony was held the day before he appeared in concert at Guild Hall in East Hampton.
Jackson tweeted the good news with the following message: "It's official, after 11 years together, Zora's no longer a bastard. Married the best man I've ever known." The actor's happy message referred to the couple's beloved dog.
In a TV interview before the passage of New York's Marriage Equality Act, Jackson mused, "My dream wedding involves just close friends and good music…Our dog would be there. Our dog, our daughter, Zora….Pretty boring, but something just nice and on the beach." 
Cheyenne Jackson splits from husband Monte Lapka after 13-year romance
In a statement issued to Playbill.com on Wednesday, July 31, 2013, a rep for the actor called the decision to divorce a mutual one.
It said: 'Cheyenne Jackson and his husband Monte Lapka have mutually decided to divorce. The couple have been together for 13 years and were married in N.Y. State two years ago.
'It is an amicable parting and, understandably, a private matter.'
But according to sources the pair had been living separate for quite a time now.
A source told: I haven't hear one particular reason for the separation, but Cheyenne seems to have been changing a lot this past year.
'His new tattoos … really show how he's trying to transform himself. I have no idea why he's doing it, but I've been watching it happen, really fast, this past year.'
The couple had no children but shared a pet dog together called Zora.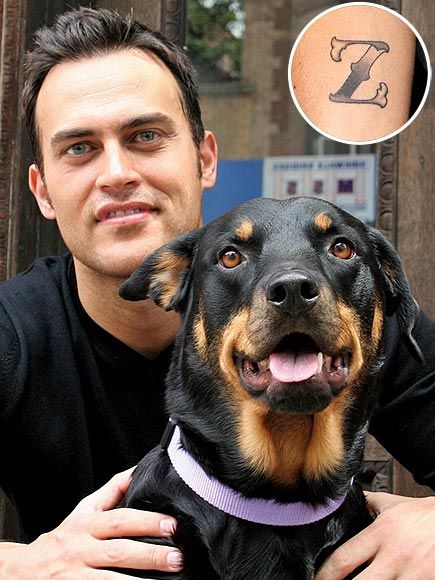 Cheyenne Jackson and Husband Jason Landau 
Cheyenne met his now-husband, Jason, in rehab, when they had both checked into the facility for alcohol addiction. Jackson says this was a helpful factor in forging their bond, noting, "We've both been through a lot in our lives. We got sober together. Now we sing and we dance together. It blows my mind." The pair were engaged by February 2014, just a few short months after their meeting.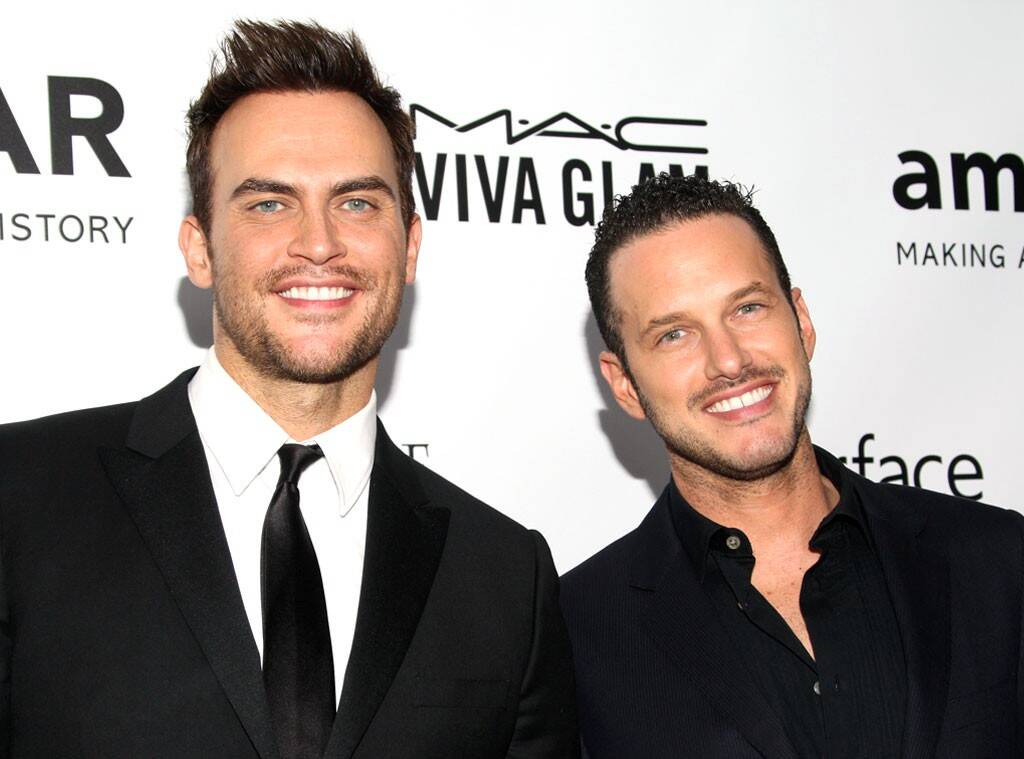 The American Horror Story actor chatted with journalist at the Family Equality Council's 2017 Impact Awards. in Beverly Hills, California, about his dynamic with husband Jason Landau and their 5-month-old twins Willow and Ethan.
"It is a tired like we have never known," Jackson, 41, admitted with a laugh. "But that is the payoff. They're doing great in every way."
The spouses confessed they are smitten by their children ("We had a family reunion recently and we all sat in a circle around them, and just watched them for hours," Jackson said), but it's a little early to tell which dad each twin takes after. That doesn't mean they aren't developing their own personalities, though.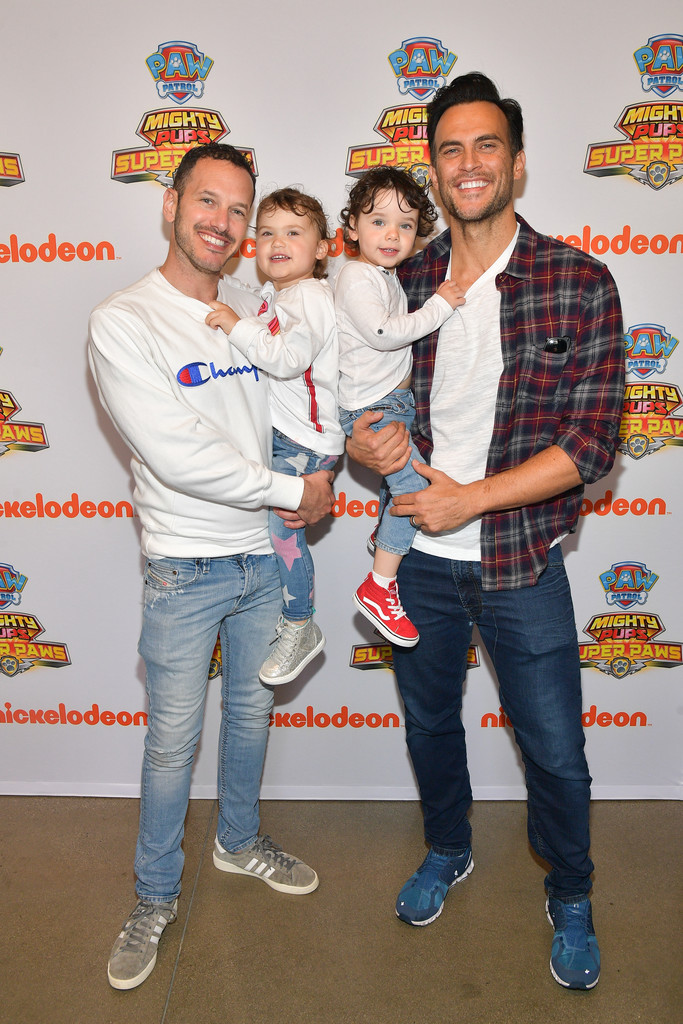 "It's funny, because they are around us (always), it is crazy how their [personalities] are developing as natural personalities," shared Landau, an entrepreneur. "It's not from us, we're not imposing anything on them, and it's very natural."
He continued, "Ethan is very sensitive, funny and playful, and Willow is serious business. But if you put her in her bouncer, she is in heaven, and she bounces on one leg, then the other, laughing and crying, crying and laughing."
Becoming parents to twins was a huge decision, but Jackson said he and his husband were committed 100 percent from the start.
"We are all in. We decided that we were going to do this," the seasoned Broadway star said, explained, "I took six months off so that I could be a stay-at-home dad."
"It's been really amazing, and I wouldn't have it any other way," Jackson added.