LGBTQ+ Friendly Vendors
BEST VENDORS FOR YOUR LGBT WEDDING
Find LGBTQ wedding vendors in the U.S., Canada and around the world. Browse vendors by category. Read reviews and contact vendors right from our LGBTQ wedding website.
And we love them!
Couples love EVOL.LGBT
I was so excited when I found the EVOL.LGBT website. This is exactly what I needed when planning my wedding. We found all our vendors on EVOL.LGBT. Thanks you so much for what you're doing for the entire LGBTQ+ community!!!
Meet Our Vendors
Evol.LGBT Members
View featured LGBTQ wedding vendors. Caterers, musicians, photographers, wedding planners and more. Join one of the top LGBTQ wedding websites.
Nova Events by Greta McNebb is a boutique full-service wedding and event planning company with offices in New York and Miami. Greta McNebb, the founder and event director, has mor
LGBTQ+ Marriage Proposals
Real PROPOSALS from Around the world
Read LGBTQ marriage proposals from same-sex couples around the world. Get inspired.
Romantic story of love from Chelsea and Charlotte.
HOW THEY met Sandra: We met at work. We were both working as osteopaths there. We had an instant click and the same type of humor. For Me (Sandra) it was the first time I fell in love with a woman. But I knew this was different than with my other girlfriends. Photo by: @nikkileeyenphotography […]
How we met Danelle: Christina and I met 10 years ago playing rugby in college together. College was the time in my life I figured out my sexuality as most teenagers. Christina was there when I decided to tell my friends and let me know it was okay and to not be embarrassed. Her being […]
LGBTQ+ Weddings
Real Weddings from Around the world
View real LGBTQ wedding stories with photos. Learn how gay and lesbian couples spent their special day.
Submit Your Video Share Arby and Colton had a beautiful wedding in San Luis Obispo, California. Photographer: Sergey GreenVideographer: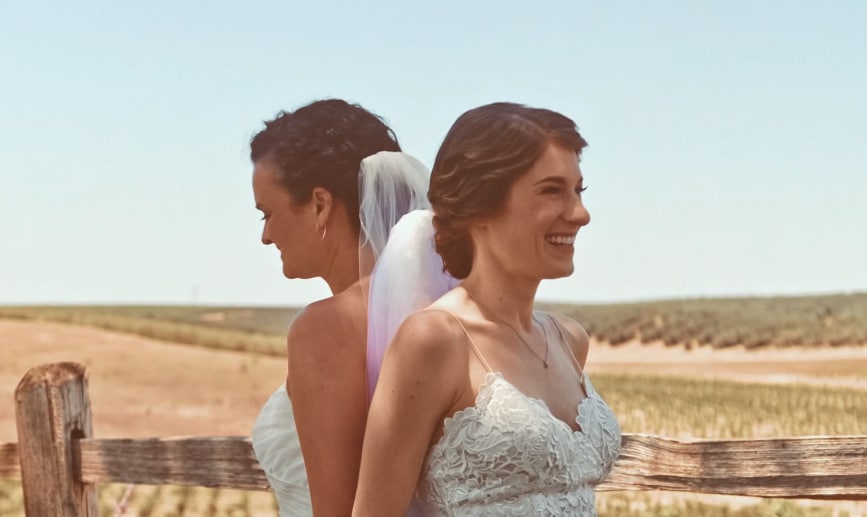 Submit Your Video Share Wedding at the gorgeous Windmill Vineyards in Woodland, CA. Videographer: Chase Daley June 19, 2021 Contact Vid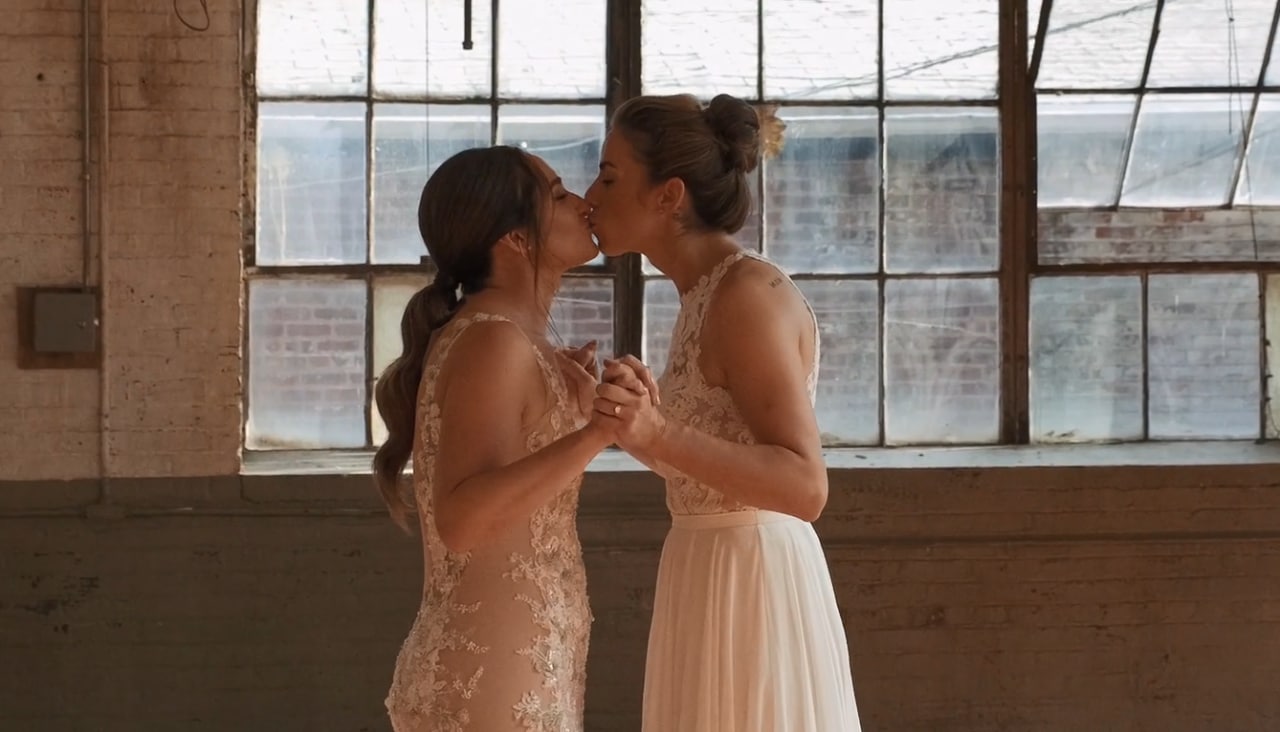 Submit Your Video Share Amy and Melissa met hundreds of miles from home when they both just happened to be celebrating with friends in
INSPIRE OTHERS WITH YOU​
SHARE YOUR STORY​
Many couples find the posts on our Real Weddings page helpful in terms of finding inspiration and even plucking up the courage to ask the question themselves.
Sharing your story is a powerful way of helping and motivating others so they know that they are not alone. Thank you for sharing your story with us and inspiring other couples with it.