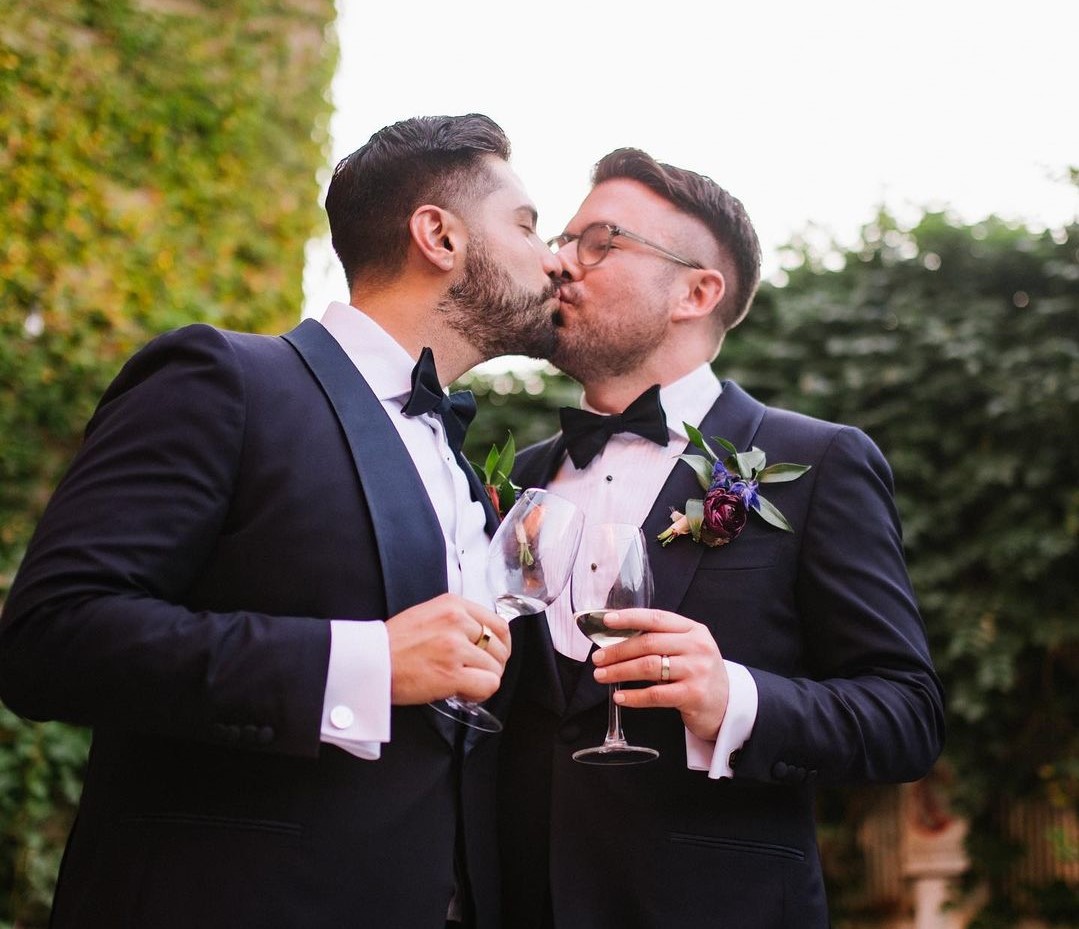 Jeremiah and Daniel's Love Story
Jeremiah Bebo 32 and Daniel Madrid 35, together for 9 years (on January, 2014)
Мeet at the first time
Jeremiah:
"
January 2014 around New Years at an old gay bar called The Wrangler. We were introduced through a mutual friend (who was also in our wedding party). We started talking about music and hit it off right away.
"
First "I Love You"
Jeremiah:
"
After our first "introduction" we went on a dinner date and then had drinks at the Horseshoe Lounge. Stayed out late and talked all night long.
" Daniel said "I love you" first.
First kiss
Jeremiah
"
When we first met at The Wrangler

"
Support from parents or friends now
Jeremiah: "All of our friends are very supportive as is our immediate family. We have distant family that we do not see eye-to-eye with and that are conservative. Otherwise both of our close families and choose families are very supportive and love the other as family. "
Jeremiah: "Daniel calls me "Jay" "
Weird, cute habits of each other
Daniel: "Reading menus 3-5 days before actually going to a restaurant. The need to sleep with the AC on at 65 degrees and a fan on even during the winter months. Packing seven days worth of outfits for a two day trip (including 5 pairs of shoes). Jeremiah's obsession with bike lanes."
Family plans for the future
"We plan to honeymoon sometime next year (probably Spain!). Daniel is finishing up his MBA and Jeremiah is working on advancing his "side hustle" in real estate. We just recently got a Lakeland Terrier puppy named Oso and are enjoying him so much. We are hoping to move to another city at some point, likely on the east coast. But until then we plan to travel a lot more and continue to advance in our professional lives."
Jeremiah: "Daniel proposed to Jeremiah. It was in August of 2020 during the pandemic and as restrictions were somewhat loosened temporarily. He had arranged a date night in Cherry Creek. We got drinks first and then had dinner at Barolo Grill. At the dinner table, Daniel said to Jeremiah, "There's something that I want to talk to you about." And instantly Jeremiah rolled his eyes, thought he was in trouble and said, "Daniel we're having a date night, what is it?" Then Daniel pulled out a ring and proposed (not on one knee though or by making it a scene in the restaurant because Jeremiah would have HATED that)."
Jeremiah: "We wanted a special wedding that was memorial to our friends and family. We wanted to be able to treat them all to a fun time and good food. Food, music, dancing, and the ambiance were of most importance. "
Wedding vendor: @friendsandloversphotography
Jeremiah: "A great venue, good food and good music were the most important things to us that we wanted at our wedding. We spent six months driving around to various mountain resort towns to find a perfect spot in the mountains. Ultimately, we ended up coming back to Denver. We had brunch one day at Bigsby's Folly and our friend that we were with happened to know the owner (who was present at the time) and introduced us and after that we decided to have the wedding there. The venue coordinator (Cassie) was incredible and everyone to this day is still talking about how great the food was. We met our wonderful wedding planner (Chikeeh Talker at One Love at a Time Events) out at a bar and hit it off right away. Similarly, we went to Temple Nightclub one night and a friend of ours introduced us to one of the resident DJs playing that night (JAdore). We both are big EDM fans and wanted EDM incorporated into our playlist for the night. We asked her to DJ at our wedding and she said yes right away. On top of our wedding in 2022, we also had five other weddings (three of which Jeremiah was apart of the wedding parties). Which made 2022 the year of weddings to say the least. With ours being the last."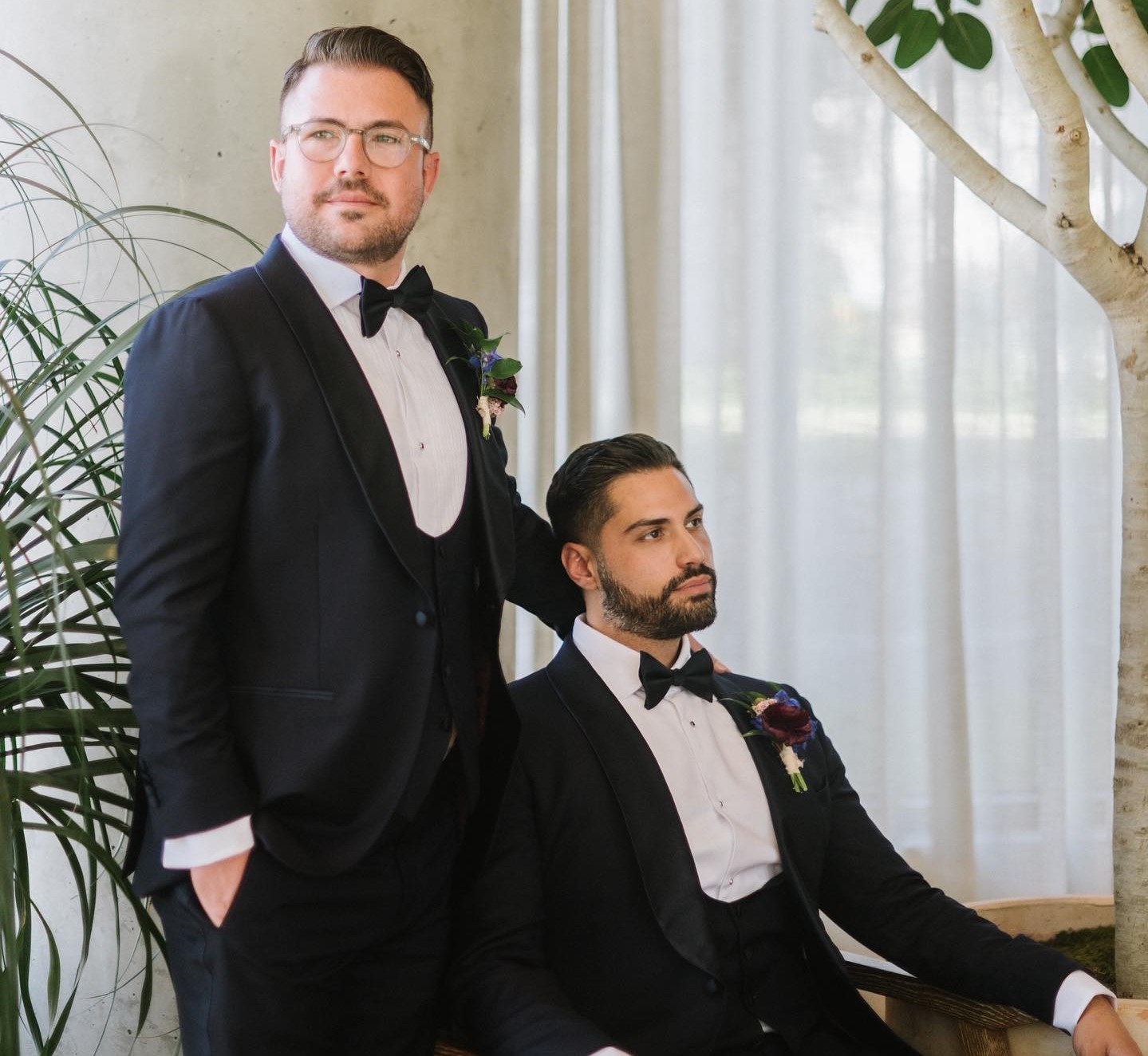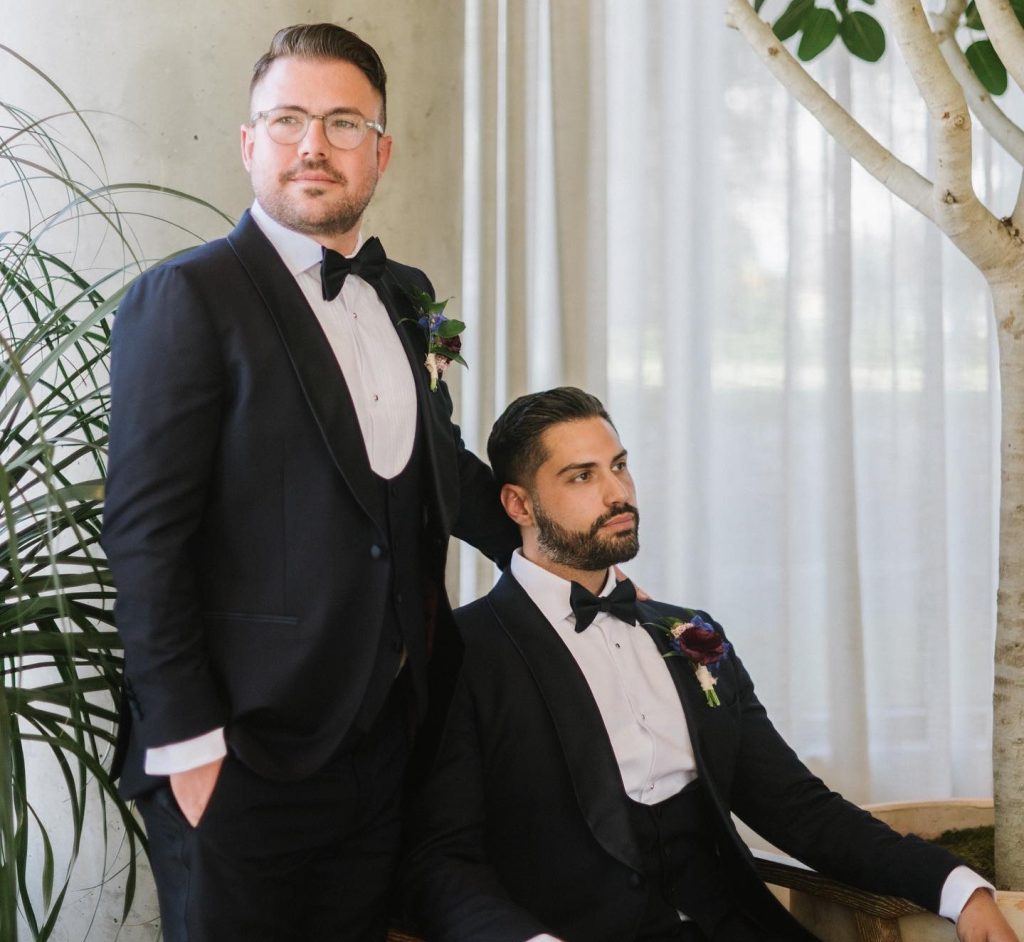 conversation with wedding vendors
Jeremiah: "Of course the first thing we wanted to make sure is that all of our vendors were either LGBTQ+ owned or had businesses and platforms that supported LGBTQ+ weddings and couples. We met and found all of our wedding vendors either by chance out in public or through online resources. Every one of our vendors was personable, responsible, respectful, and we cannot express how much we appreciated and enjoyed all of them.
It was very easy to hire florist, photographer, videographer, caterer, DJ/band. Denver is very fortunate to have very forward and progressive professionals.The hard part for us was choosing exactly what we wanted and trying to be more hands off. "
Spread the Love! Help the LGTBQ+ Community!
Share this love story on social media
Planning one loved event at a time from small intimate gatherings to large tented weddings.We are delighted to ensure your day is one to reminisce on for a lifetime! "One
MORE BUSINESSES SERVING COLORADO​
OurWeddingPhotoVideo.com is a team of creative wedding videographers and photographers in Boulder, Colorado, and Santa Fe, New Mexico. Yeah, we are up on the mountaintop often. The
Planning one loved event at a time from small intimate gatherings to large tented weddings.We are delighted to ensure your day is one to reminisce on for a lifetime! "One
Triton Floral Design follows a modern, lush, and whimsical design narrative. Floral arrangements are crafted to reflect flowers' authentic beauty and styled to match the occa