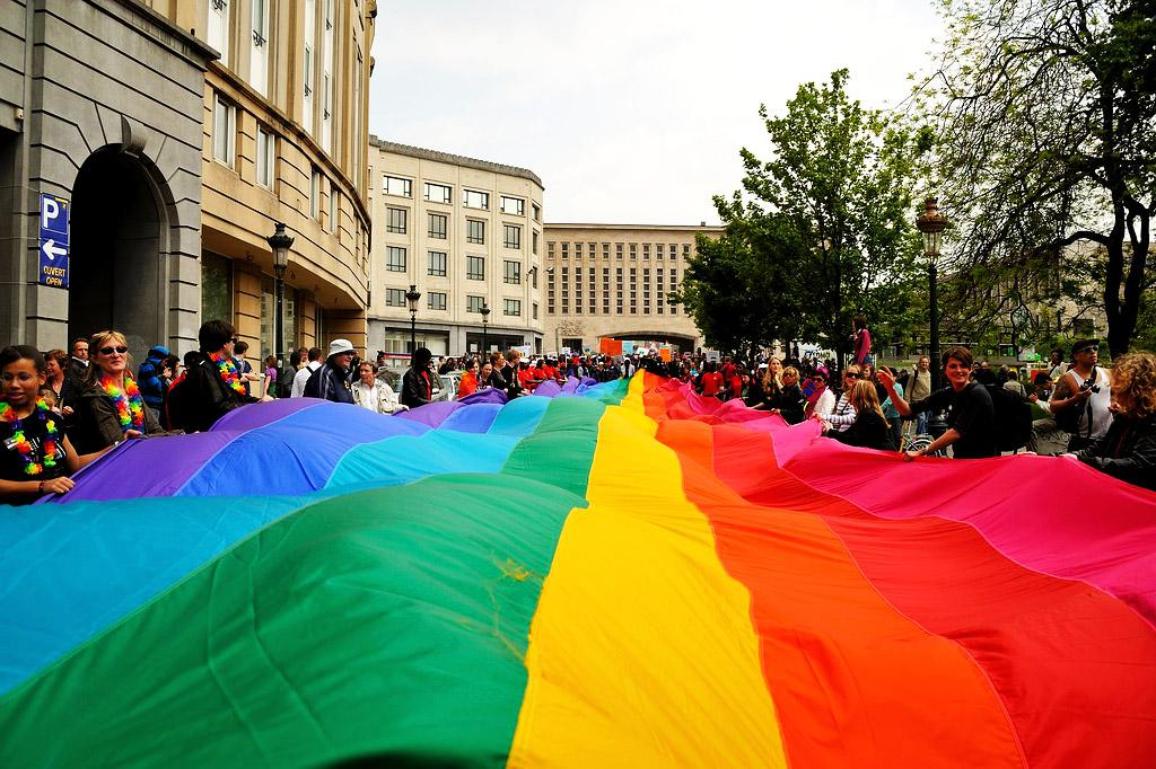 LOOK AT THESE LGBTQ MAPS WHAT SHOW US RIGHTS DIFFERENCE
LGBTQ rights vary greatly around the world, even among countries we often think of as inclusive.
A 2020 survey by the Thomson Reuters Foundation and the gay dating app Hornet found that one in three gay men felt either physically or emotionally unsafe at home.
"This is a critical time for LGBTI equality in Europe," Evelyne Paradis, executive director of ILGA-Europe, said in a statement. "With each year passing, more and more countries, including champions of LGBTI equality, continue to fall behind in their commitments to equality for LGBTI people, while more governments take active measures to target LGBTI communities."
Business Insider has created 10 maps to visually represent just how much LGBTQ rights differ around the world and how far we have to go to full acceptance and equality.
Same-sex acts can still carry the death penalty in at least a dozen countries
Same-sex activity can be a capital offense in Afghanistan, Brunei, Iran, Mauritania, Nigeria, Pakistan, Qatar, Saudi Arabia, Somalia, Sudan, and Yemen. 
Some 68 countries still criminalize homosexuality, most of them majority-Muslim nations in the Middle East, Southeast Asia, and Africa
Though considered taboo, homosexuality is not technically illegal in most of Indonesia. The province of Aceh, though, is governed by strict Sharia law and same-sex activity has been punished there by public canings.
Following President Trump's military ban, just 19 countries allow transgender people to serve openly in the Armed Forces
The Netherlands was the first country to allow transgender people into the military, in 1974, according to CNN.

Thailand is one of the more recent countries to accept trans service members, but they're only allowed to serve in an administrative capacity.
Even where homosexuality is legal, there are laws in place that make living openly difficult
In Russia, a federal law makes it illegal to distribute "propaganda of nontraditional sexual relations" to children.
Critics say it's so broad that it can be used to ban Pride parades and arrest people for even identifying as a member of the LGBTQ community on social media. 
Only 28 countries have legalized same-sex marriage
Italy, Switzerland, Poland, and Greece are among the countries that do not recognize marriage equality.
The first country to recognize marriage equality was the Netherlands, in 2001
Brazil, Ecuador, and the tiny Mediterranean island nation of Malta are the only three countries to ban so-called conversion therapy
In the US, 20 states — including New York, California, Massachusetts, Utah, Maryland, and Virginia — have banned therapy to seeks to change a minor's sexual orientation or gender identity.
Efforts are underway to prohibit the discredited practice nationwide, as well as in Canada, Chile, Mexico, Germany, and other countries. 
Only 5% of UN member states have provisions in their constitutions barring discrimination based on sexual orientation
South Africa was the first country to include sexual orientation protections in its constitution, which it did in 1997.
More countries have made strides when it comes to tackling workplace discrimination based on sexual orientation
In Africa, Angola, Botswana, Mozambique, South Africa, and Seychelles are among the countries that bar workplace discrimination based on sexual orientation.
Few countries outside of Europe and the Americas allow same-sex couples to adopt children
Israel, which does not allow same-sex marriage, does allow same-sex couples to adopt.
And in February 2020, the country's Supreme Court ruled that gay couples should be allowed access to surrogacy. The high court gave lawmakers one year to amend the current law.