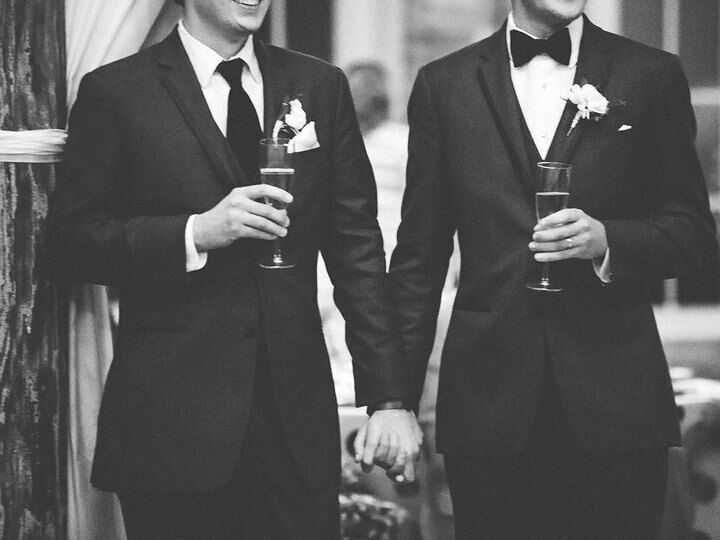 Norway's Lutheran Church Says "Yes" to Same-Sex Marriage
Here's why language matters.
by Catherine Jessee
The Lutheran Church of Norway met on Monday to vote for gender-neutral language that pastors will use to conduct same-sex marriages. At the Church's annual conference last April, leaders voted to back same-sex marriage, but had no marriage text or scripts that didn't include the words "bride" or "groom." For same-sex couples, these words can really hurt—so Norway's Lutheran Church set out to make every couple feel welcome, regardless of sexual orientation, and that's awesome.
While the modifications in wording don't change the legality of same-sex marriage in Norway (the country made same-sex partnerships legal in 1993 and marriage legal in 2009), the new liturgy in the national Lutheran Church is a welcome, symbolic gesture. "I hope that all Churches in the world can be inspired by this new liturgy," said Gard Sandaker-Nilsen, who led the campaign to make the change, to The New York Times. Over half of the Norwegian population belongs to the Lutheran Church, and its movement to make every detail of the marriage ceremony inclusive is an important reminder that love is love.