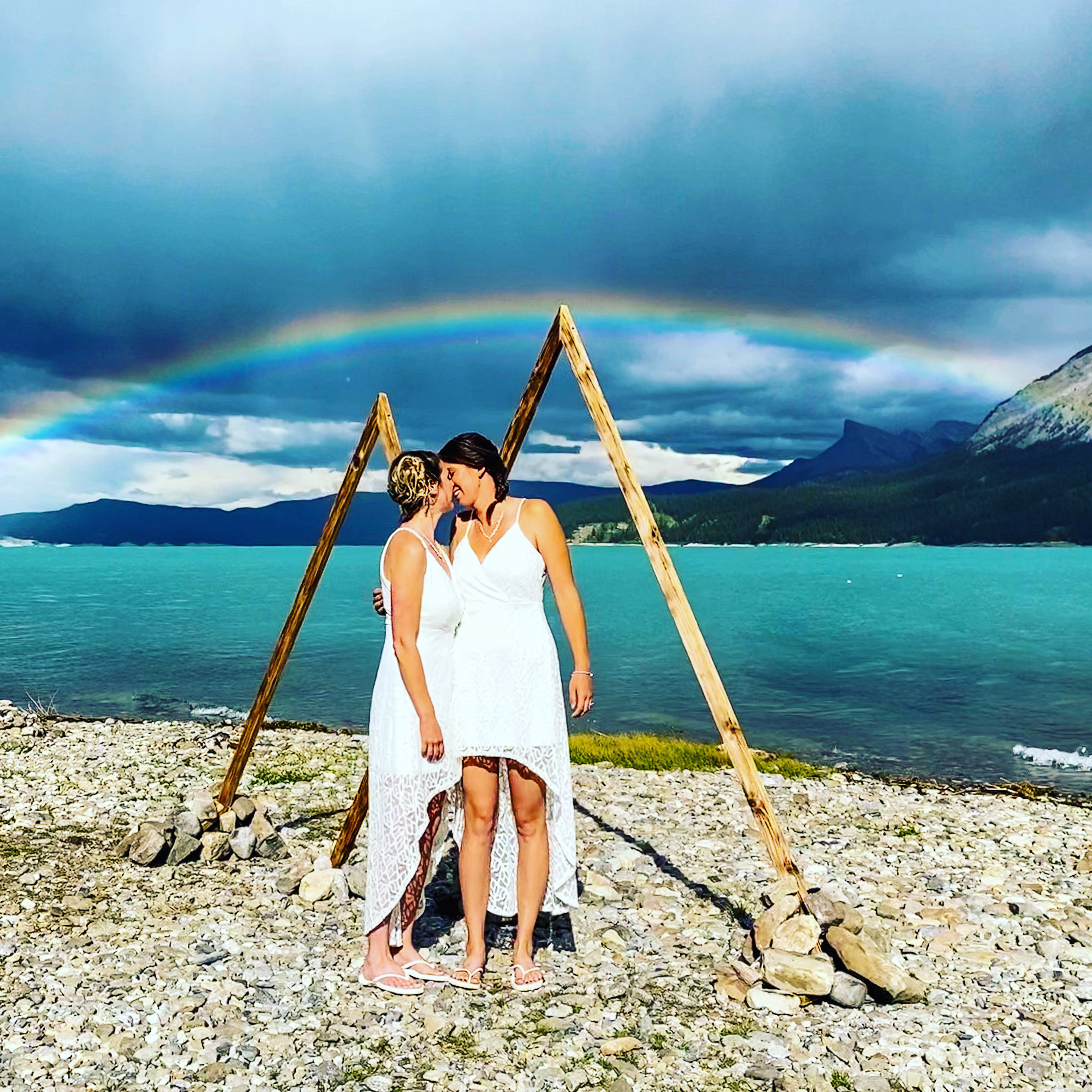 Rainbow Wedding of two women – Emma and Justine
First Date and First Impression
It often happens that we get nervous on first dates. And it happened with Emma. On their first date, she was very drunk. But Justine was a perfect lady and took me home and put me to bed with no funny business ;)
The beginning of a relationship. They took a trip to California and Emma basically told Justine that she was her girlfriend when they were in San Diego :))
Second first kiss. On Emma's couch the 2nd time we hung out listening to "you and me " by Lifehouse… although Emma did kiss Justine 2x the night they met, she was too drunk to remember that.
First – I love you! Emma: "Justine said it first, but she would tell you that I was saying it to her with my eyes long before she said it out loud"

Difficulties with recognizing as a gay couple with parents or friends
No! All of their friends and family were so happy and excited for them. The first thing Emma's mom taught her was "Love is Love".
What could be more romantic than a proposal in a cave underground at a private concert!
Emma:
"Omg, so simple but the most special day of my life. Our plans were derailed because of covid, so we ended up having a wedding in the mountains. We had one of those "is this even real-life" moments when a huge vibrant double rainbow appeared moments after our "I do's"."
The wedding was equally romantic. It was a camping wedding in the mountains, they told everyone to pack a tent!