Gay Weddings: How can we customize a traditional ceremony?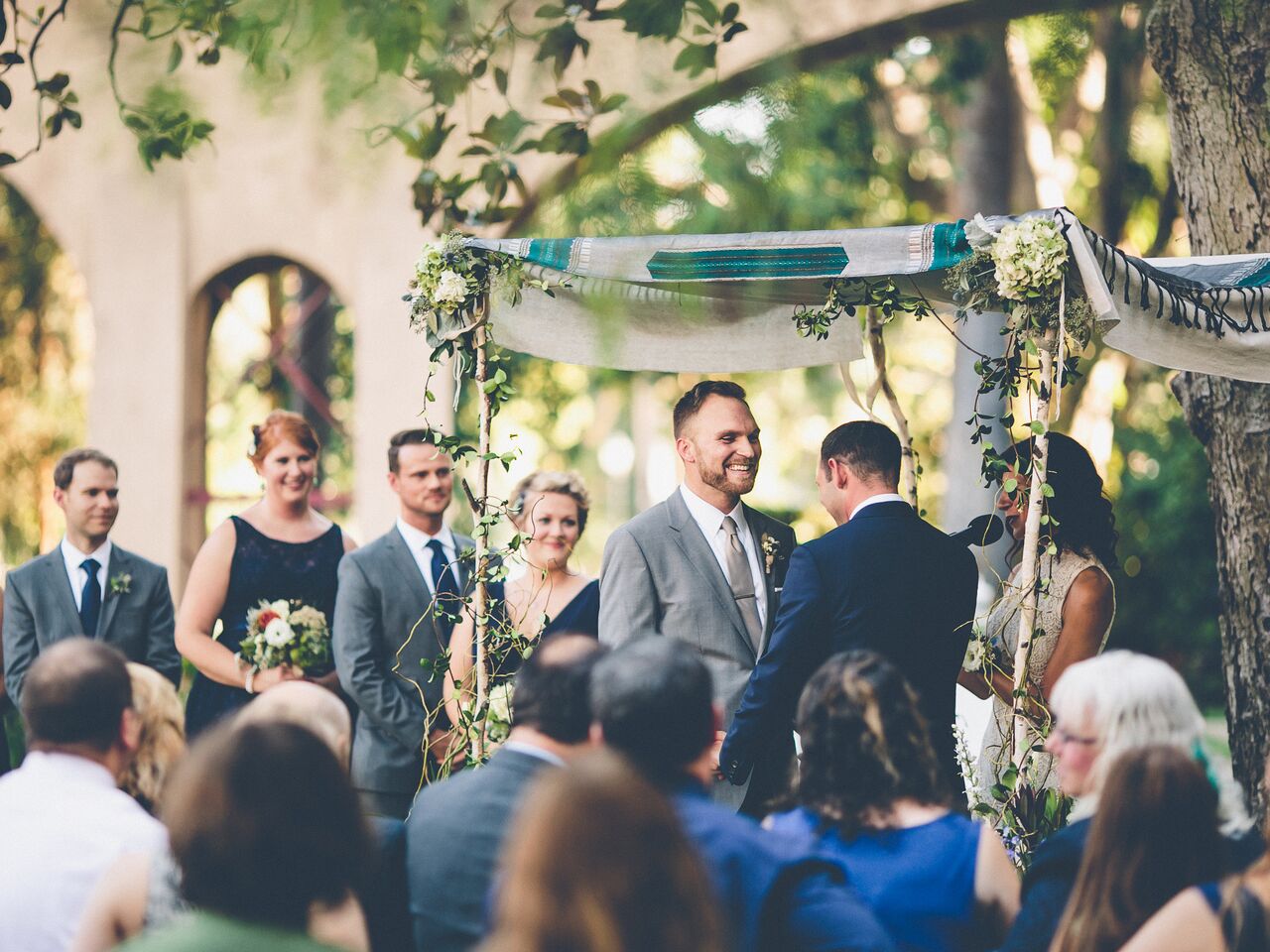 Q:
At the end of the ceremony, we obviously aren't going to have our officiant pronounce us husband and wife. Do you have any creative options or ideas? What are some other ways we can customize our ceremony?A:
There are so many ways to put a personal spin on your ceremony, and vows are a great place to start. Writing your own vows allows you to express your commitment to one another in your own words through promises specific to your relationship. You can also incorporate readings, songs or symbols that have a special meaning to you both. Or work with your officiant to write a custom ceremony. Wording can get a little tricky when it's time for your officiant to make the actual pronouncement. Take a cue from commitment ceremony scripts and have your officiant pronounce you "partners for life" (which happens to rhyme with "husband and wife"). For great tips and how-tos, check out our article on writing your own vows.