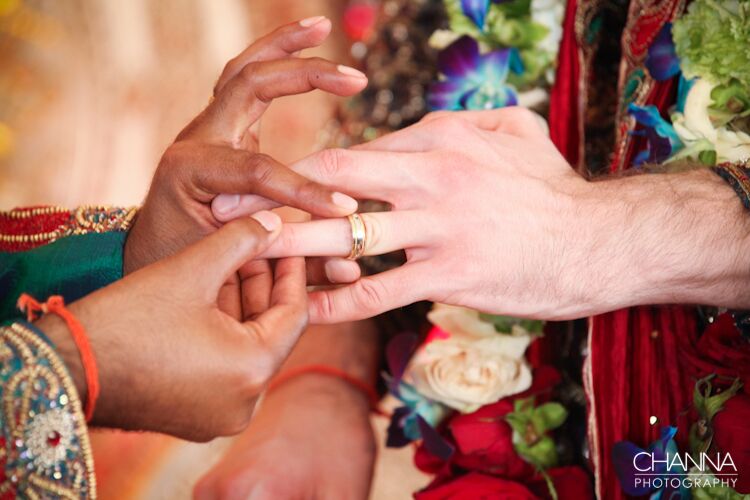 Hindu Parents Tossed the Rulebook and Threw Their Son a Lavish Same-Sex Wedding
Love and acceptance are the true staples of tradition (and a really awesome wedding!).
by Maggie Seaver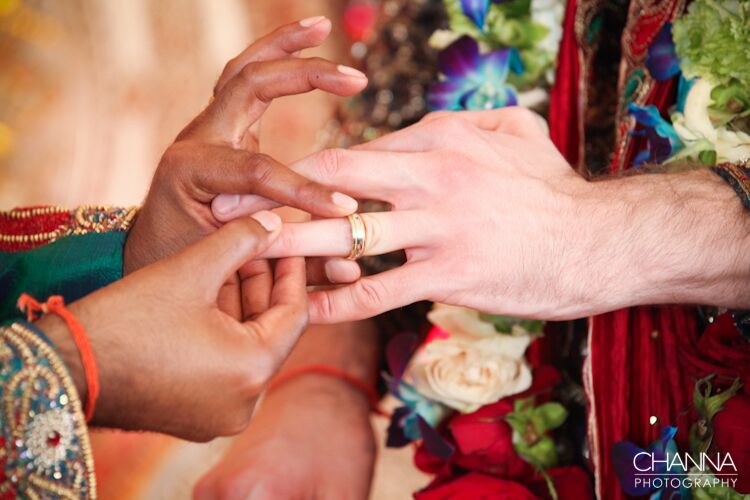 Rishi Agarwal's father Vijay and mother Sushma generously funded his extravagant Indian wedding in Oakville, Canada. The celebration included all the customary rituals and ornate trappings of a conventional Hindu wedding—except for one, pretty major detail: Rishi married a man, and homosexuality is not only frowned upon within traditional Indian culture, but actually remains illegal and punishable in India.
So, you can imagine Rishi's coming out in 2004 was a bit of a shock for Vijay and Sushma, who both emigrated from India in the '70s and have always maintained a strict Hindu household for Rishi and his siblings.
"It was a tough time for me. [My family and I] were attending about 15 to 20 weddings in a year," Rishi told Scroll.in about what life was like before opening up to his family. "I was very happy for my family friends. But it also struck home inside, the feeling that I am never going to have this—marry a person I love and share that." As heartbreaking as it is, we promise there's a happy ending, because Rishi's low expectations for love and happiness were totally debunked.
After his parent's initial surprise and apprehension, Rishi was worried they would turn their backs on him. But, instead, Vijay reassured him, "This has always been your home. Don't even think otherwise." Most importantly, they never considered treating Rishi differently than their other children—they wanted to see him get married and grow old with someone he loved. (Pass the tissues, please.)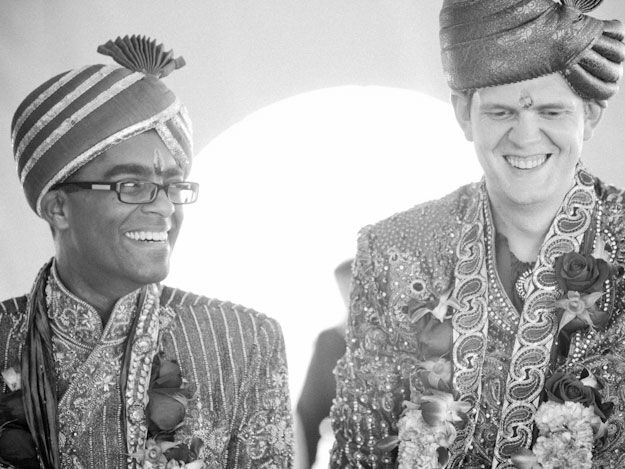 Enter, Daniel Langdon, whom Rishi met in 2011. After they fell in love and Rishi proposed, the Agarwals were on a mission: "We had already decided…there will be no difference between our elder son's wedding…and my younger son's wedding," Vijay said. "We did all the Hindu ceremonies—mehndi, sangeet, wedding, the whole shebang."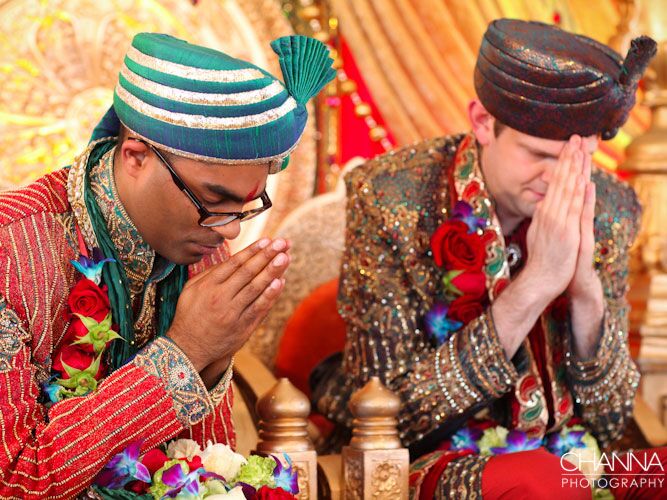 Although the process wasn't always smooth sailing—seven Hindu priests turned down Vijay's request to marry the couple before he found someone who would—Rishi and Daniel's wedding day finally arrived and was filled with more love, bright colors and beautiful traditions than Rishi ever could have hoped for.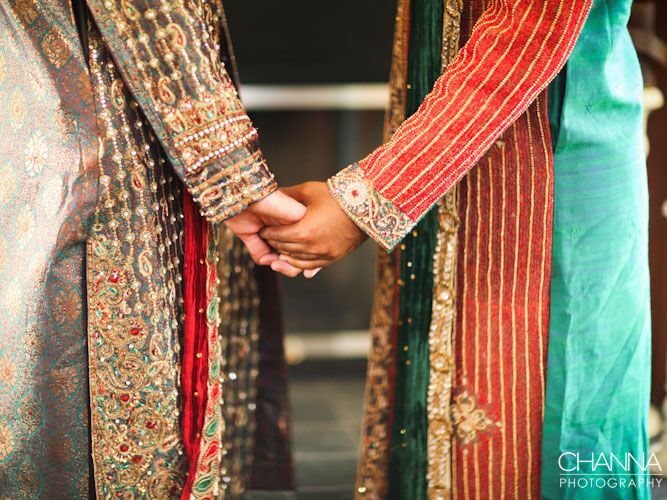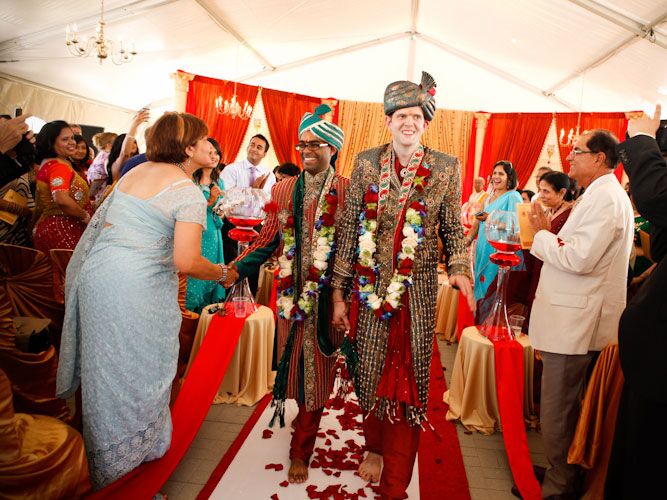 "There are many myths and misconceptions in our community. My message is very simple. If you take time to understand the issue and gather the knowledge, not only the kids will be happy, you yourself will be happy," says Vijay of his son's (and anyone's) homosexuality and happiness. Bravo, Mr. and Mrs. Agarwal—what a gorgeous wedding with two ecstatic grooms!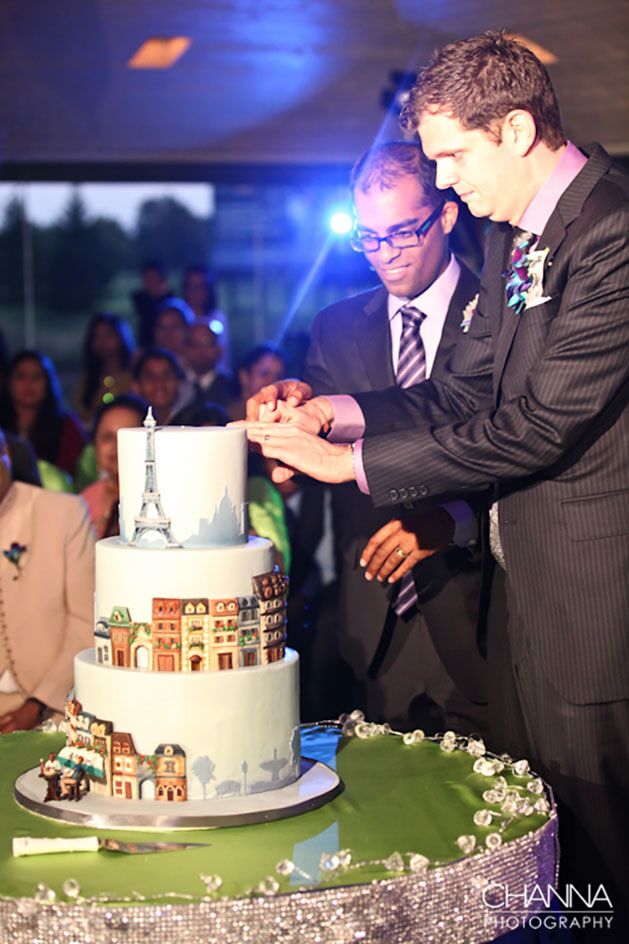 All photos by Channa Photography