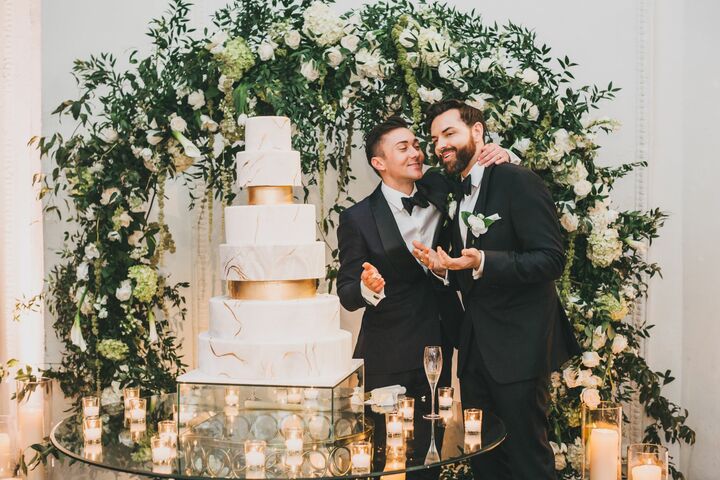 LET US MAKE IT BEAUTIFUL: LGBTQ FRIENDLY FLORISTS FOR YOUR CEREMONY
We have something for your perfect wedding ceremony! Our list of best LGBTQ friendly florists is waiting for you.
Herbivore Floral Designs was established in 2017. We are a company that specializes in weddings, special events, and corporate events. Our event and design team has 10* years experience in the New Orleans market and will create a memorable event that you and your guest will never forget. We offer the finest quality fresh flowers sourced locally and imported from around the world. Our approach is to work closely with each client to create an event that is personally tailored. Whether the desired look is classic, modern or eclectic.
BLUEGRASS BLOOMS BY THE BOX
Bluegrass Blooms By The Box provides a revolutionary new way to get the wedding flowers you've always dreamed of at half the cost. Our innovative process allows you to rent and return your arrangements directly from our site at a much lower cost than traditional wedding flowers. Pay an all-inclusive cost for your order during check-out, have the items shipped directly to your door before the big day, and return them to us afterwards with a pre-paid return label. You create memories with gorgeously photographed wedding flowers, we get to re-purpose them for another loving couple. We call that a win-win-win! Mix and match bouquets, centerpieces, boutonnières and more from eight custom designed collections that feel specifically tailored to your event. Featuring gorgeous arrangements and color palettes to amplify your big day, Bluegrass Blooms provides our clients the finest in faux florals – without breaking your budget.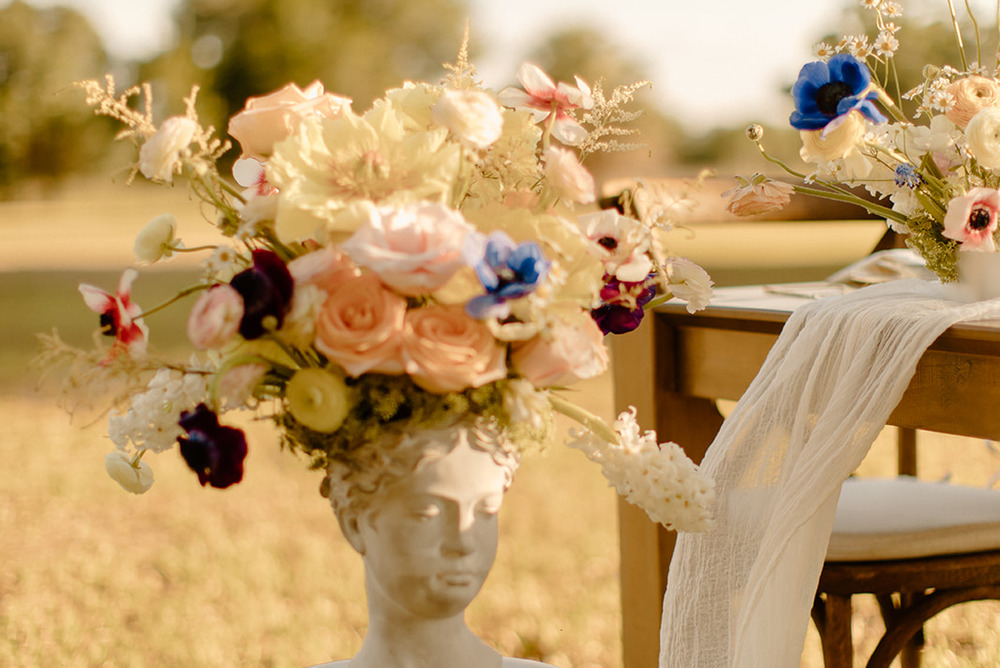 Triton Floral Design follows a modern, lush, and whimsical design narrative. Floral arrangements are crafted to reflect flowers' authentic beauty and styled to match the occasion. From romantic bouquets to etherial centrepieces, Triton Floral Design has something for everyone. Dedicated to making clients' days special, floral, and fragrant, this studio works with couples from concept creation to delivery and set up. In addition to Naples, FL, Triton Floral Design caters to all of South Florida.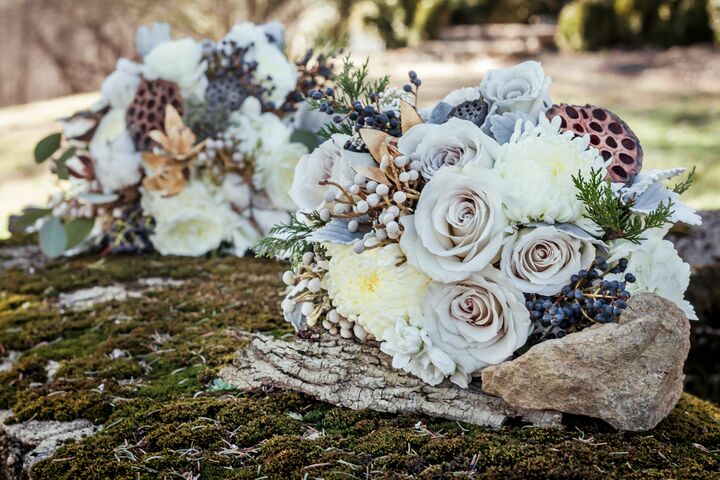 "I must have flowers, always and always." -Monet-
Mom, wife, small business owner, and environmentalist, I incorporate all of these life roles into my passion as a florist. Selecting a florist for your most special event can be overwhelming. I am there for you, the client, from the initial consultation to the day of delivery and set-up. While keeping the process exciting and simple, I seek to enhance the beauty of your day through expert floral artistry. Offering exceptional, custom and memorable designs, completely tailored to your wedding, I am committed to making your experience fun and stress free!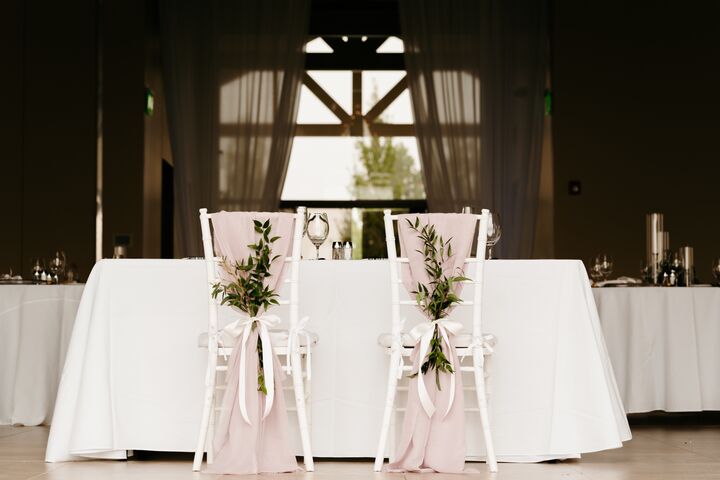 Based in Spokane, WA, Anthesis Co. is a floral studio that is pleased to provide arrangements for weddings and other events. Their team sees flowers as essential to any aesthetic, bringing life to venues and environments. To amplify the setting of an occasion, Anthesis Co. uses fresh-cut flowers and meticulous arranging techniques. This studio was built on a foundation of skill in and dedication to the art of floral arrangement. Backed by classical knowledge and propelled forward by innovative techniques, Anthesis Co. is a noteworthy name in the floral industry. Previous projects they have been a part of include lush retail backdrops, flower flashes in downtown Spokane, commissioned silk arrangements, and a variety of themed collections. Anthesis Co.'s team of skilled florists can craft a wide range of arrangements. These include backdrop installations, bouquets, centerpieces, arbors, and many more. Should clients want to take part in something for a group, they can book a workshop with the studio. While there, students can learn tricks of the trade and specialty designs.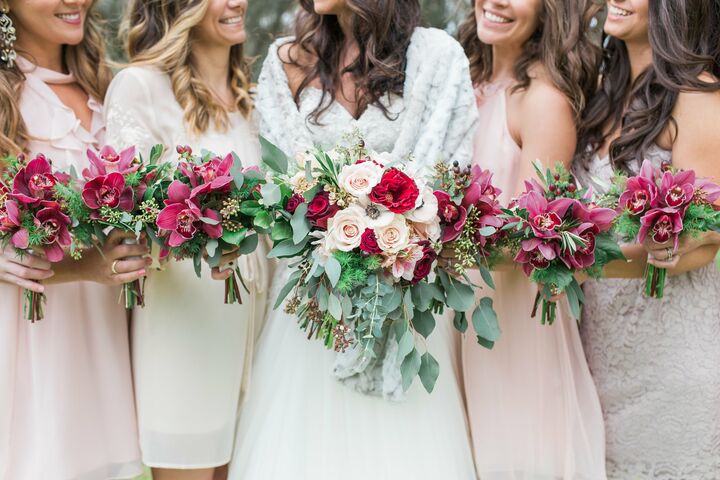 Based in Folkston, GA, Foxy Posh Events is a wedding florist and design company. The hardworking team at this business believes in using decorative aspects as a way to mark your day as your own. Heidi Higginbotham, owner and award-winning floral designer, blends her creative spirit with her years of industry experience. They come together to create one-of-a-kind decor for your special day. Heidi finds inspiration in the love story between her customers. She does not restrict herself to one particular theme. Instead, she is happy to design arrangements to complement whatever aesthetic you most enjoy. Through Foxy Posh Events, Heidi wants to do whatever she can to accentuate the beauty of your day. This business does so much more than flowers, however. Foxy Posh Events also offers linens, menu creation, and wardrobe styling. When it comes to flowers, everything from your cake to an arbor can be adorned with vibrant blooms. Heidi uses flowers in colors that she knows will accentuate your chosen theme. Bouquets, centerpieces, and flower crowns are available, among other relationships.