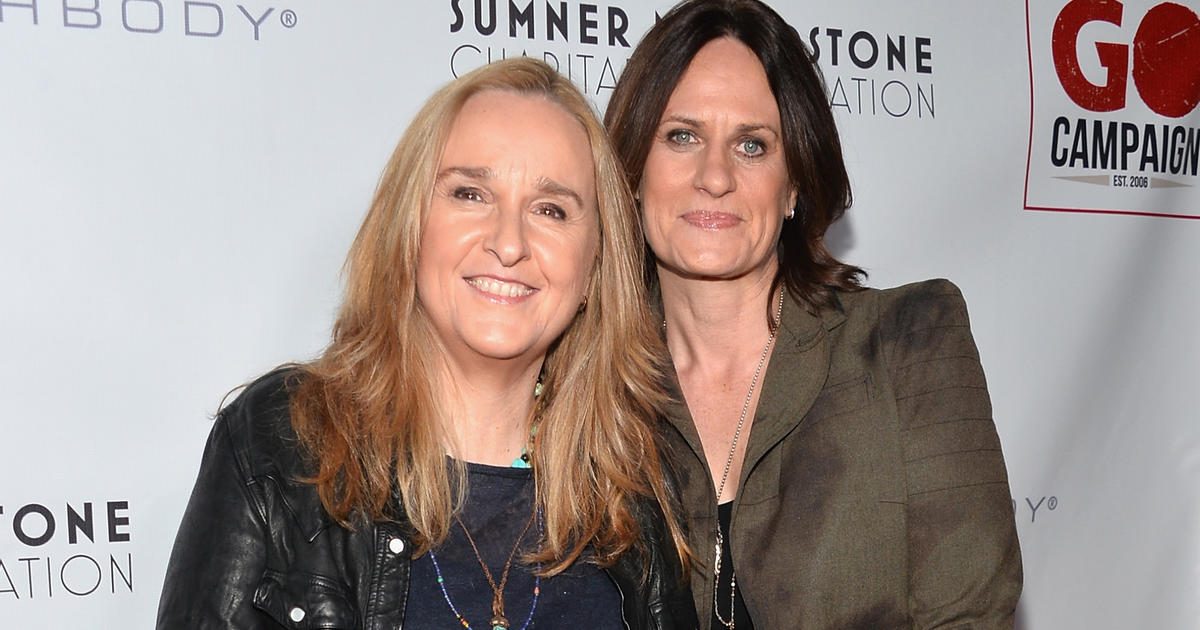 MARRIED IN LOVE: LINDA WALLEM AND MELISSA ETHERIDGE
May 31, 2014, the singer, 53, wed her "true love" and fiancee of nearly a year, Linda Wallem, at the San Ysidro Ranch in Montecito, Calif.
"True love…so blessed. "By the power invested in me by the state of California…" Thanks," wrote Etheridge on Twitter after saying "I do."
The couple got engaged after the Supreme Court struck down California's Proposition 8, which banned gay marriage. People reported that all four of Etheridge's children, Bailey Jean Cypher, 17; Beckett Cypher, 15; and twins Miller Steven Etheridge and Johnnie Rose Etheridge, 7, played a role in the nuptials. Also in attendance were Jane Lynch, Chelsea Handler, Rosie O'Donnell, Whitney Cummings, and Peter Facinelli.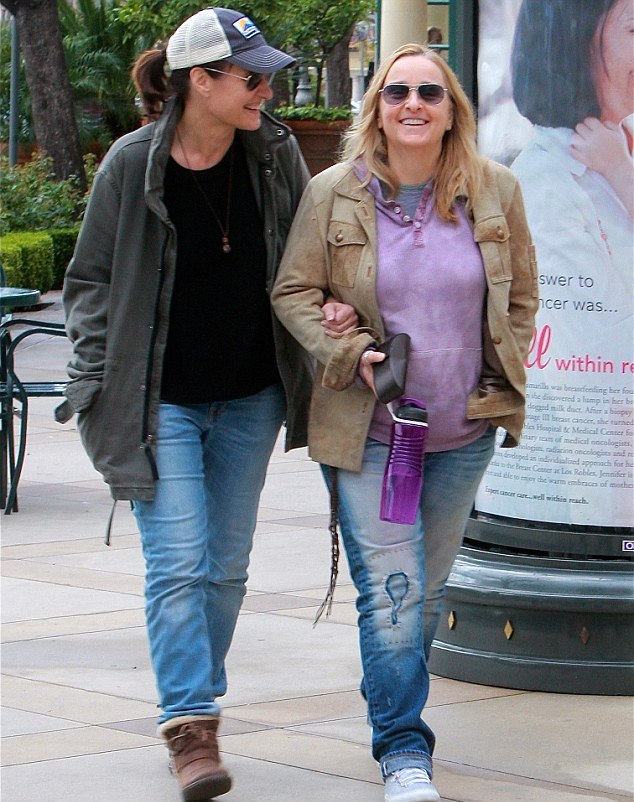 Melissa Etheridge: We met when my wife, who was showrunning "That '70s Show" and was starting a new show called "That '80s Show," had this idea that I would be perfect for a part. We had never met before that, so she called me in. I couldn't do the part; it didn't work out, but we remained best friends for 10 years.
Linda Wallem: It was the owner of a record store in the '80s. And when her people said she'd come in, I was like, "That's awesome." I was sad it didn't work out. But what was great is I got a best friend out of it. And ended up happy.
Etheridge: How did we start dating? You might say, when she was doing "Nurse Jackie," she was living in New York and I missed her very much and we'd go see her. And I was going through a terrible divorce, and she was about to be on hiatus and she was selling her house [in Los Angeles] because she wasn't in it very much. And I said, "Hey, why don't you come live with me?"
Wallem: Your life was crazy.
Etheridge: I had four children. The ex took the housekeeper, all kinds of things. It was crazy. And so we dated in the home.
Wallem: She's getting all flustered!
Etheridge: I know I am. I get very flustered. You know, she helped me so much during that time. We were in separate rooms but every morning, we would get up and feed the kids and make them lunches and breakfast and take them to school. I mean, dating your best friend is crazy. I'm butchering this. You tell your side.
Wallem: O.K. …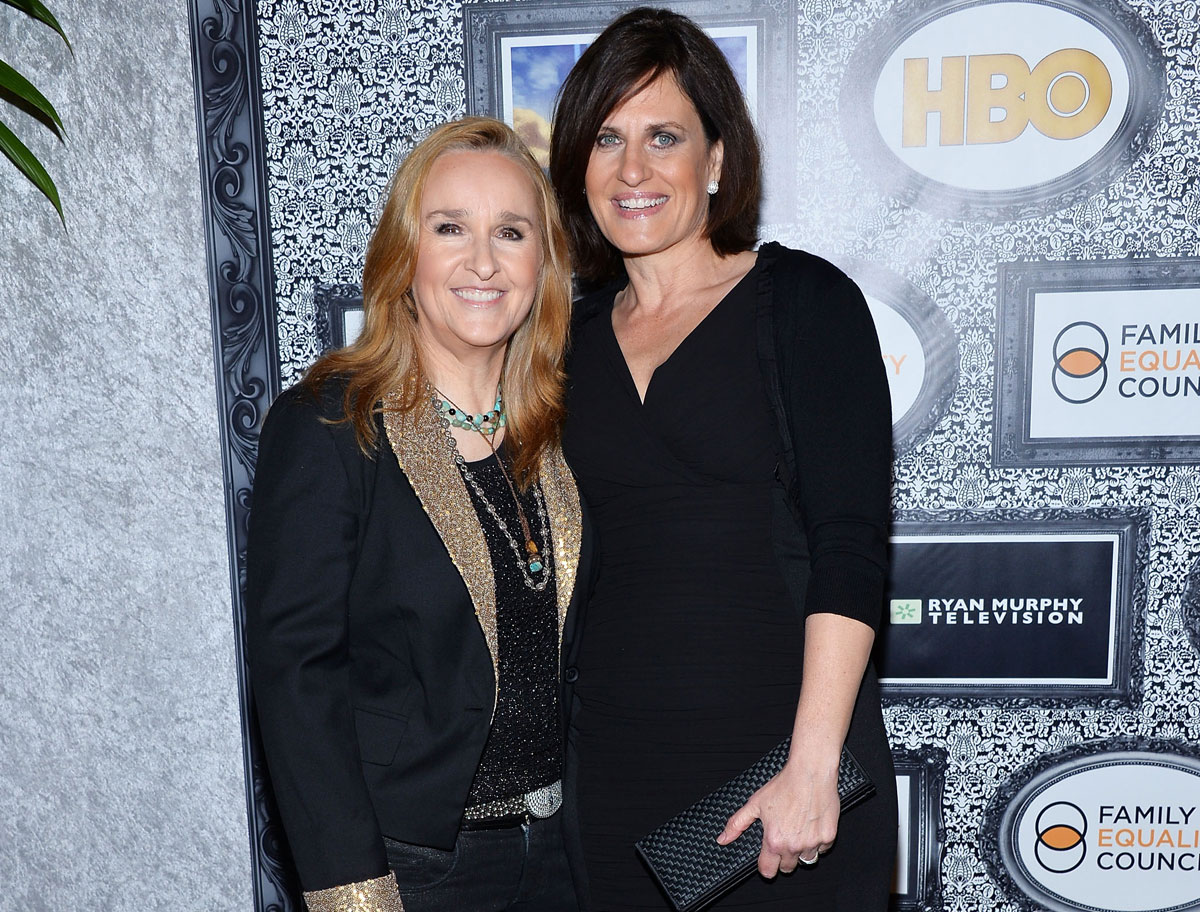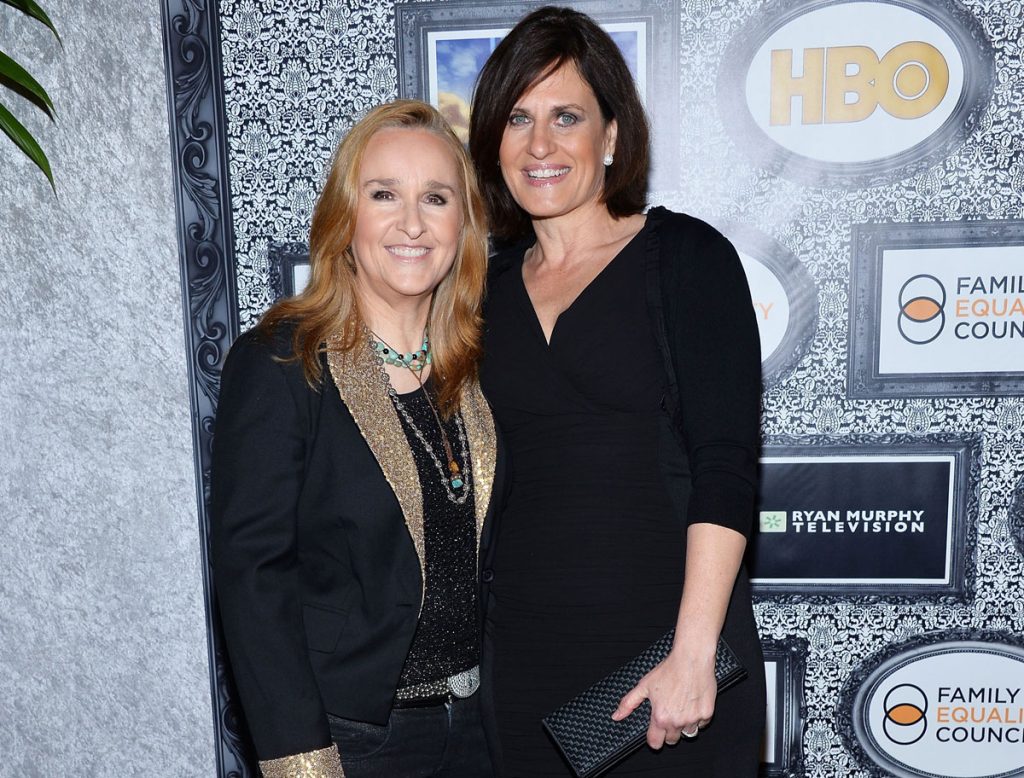 Etheridge: One day, I realized, "Oh my gosh. She is my partner. She's doing everything you would want in a partner. Why not?" But I fell in love with her in a very different way. That's why it's really kind of hard to explain, more than I've ever fallen in love with anybody.
Wallem: Part of you always wants to fall in love with the people that you love, your friends. And I remember this moment of going, "Oh wow." This is the funniest interview I've ever given.
Wallem: She proposed to me.
Etheridge: The beginning of 2010 was the courtship. We finally consummated our relationship in the middle of 2010. And then we got married in 2014.
Wallem: I think you're out on timing. That's how old we are.
Etheridge: No, I know I have it right.