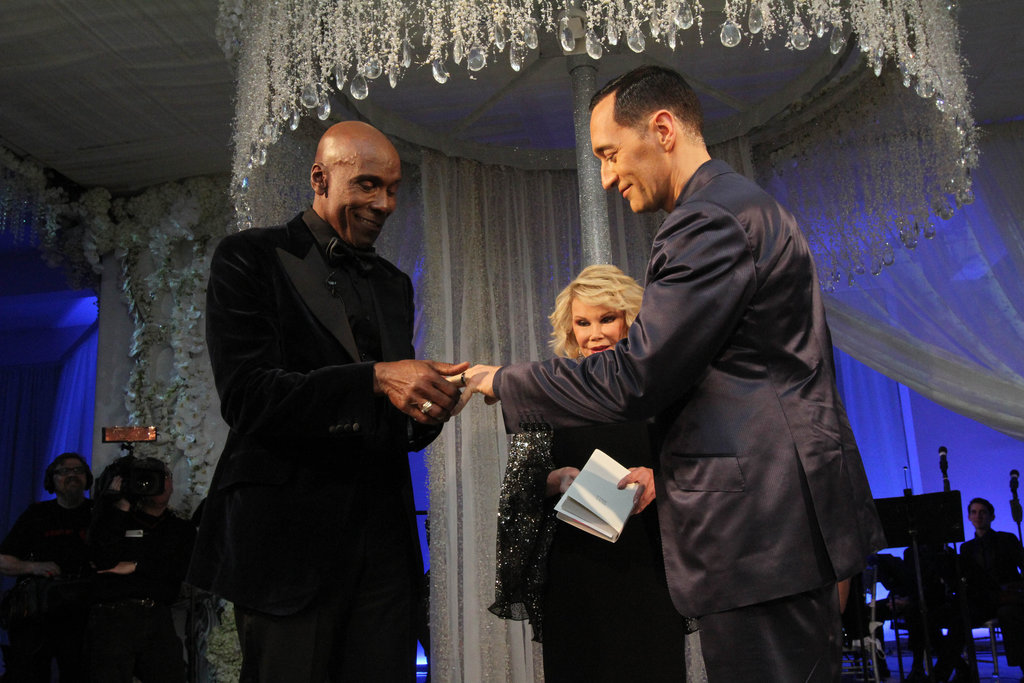 PRESTON BAILEY AND THEO BLECKMANN VERY SPECIAL WEDDING CEREMONY
Celebrity wedding planner Preston Bailey married Theo Bleckmann in the wedding of their dreams late night, just after midnight on Valentine's Day 8 years ago. The couple tied the knot on the top floor of the Empire State Building, in a ceremony officiated by Joan Rivers, who got ordained online for the occasion.
The King Kong-themed celebration prompted Bailey to tell People's Suzanne Zuckerman: "We love the imagery of the films but King Kong has a tragic ending. We wanted to create a happy ending."
To keep guests' energy up for the late-night ceremony, the grooms provided a plethora of coffee, chocolate and champagne.
Celebrity guests included Martha Stewart and NeNe Leakes. (Zuckerman reports that "Bailey is planning the Real Housewives of Atlanta star's upcoming nuptials to ex-husband Gregg.")
Only Bailey, Bleckman and Rivers walked down the aisle after guests were seated, with Bailey coming in last, appearing out of a 12-foot-tall sculpture of a bridal gown which was custom created by designer and guest Reem Acra, who also designed Bailey's custom tuxedo.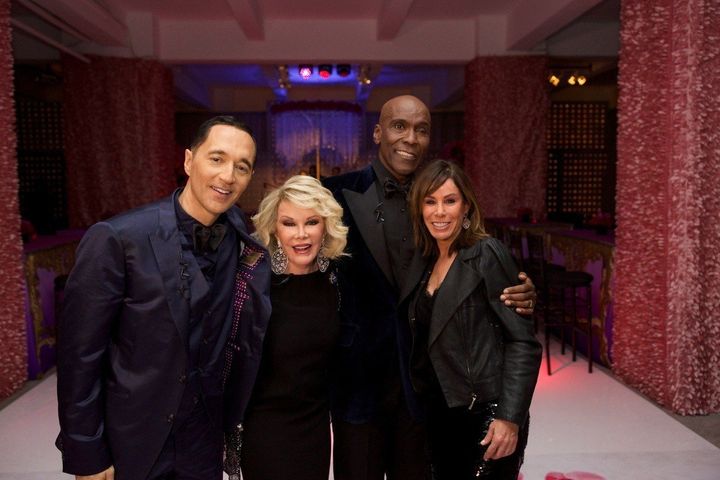 The pair finished the ceremony with a kiss and then the Jewish tradition of breaking a wine glass (River's idea, Zuckerman reports), and then the after-party was underway with Starlight Orchestras serenading. Bailey wanted to skip a sit-down dinner, so they went for a "hot, fabulous after party" so they could "celebrate until 6 o'clock tomorrow morning."
Martha Stewart and her staff created the favors: a mini-bottle of Chandon sparkling wine and a chocolate heart in honor of Valentine's Day.