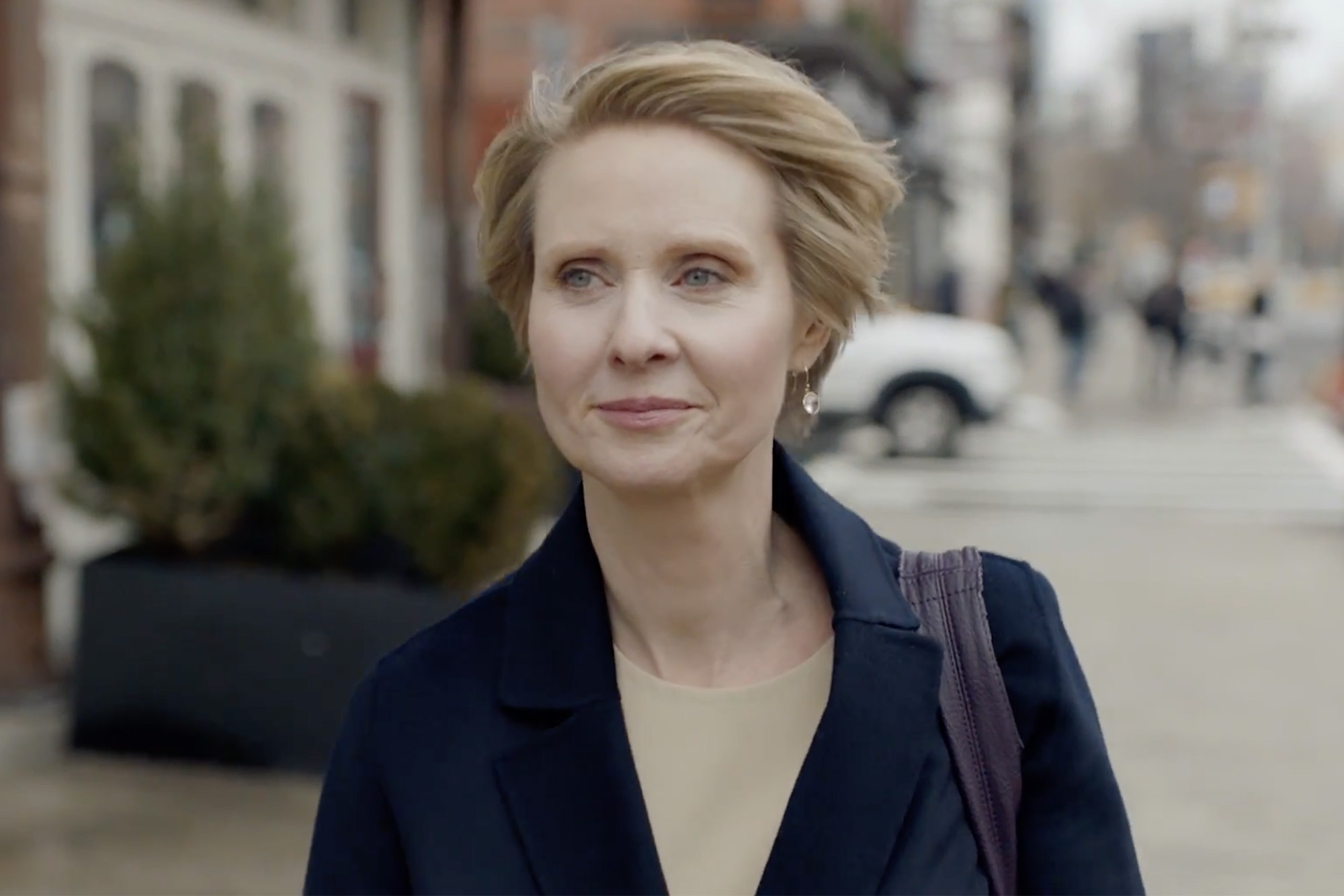 CYNTHIA NIXON
Cynthia Nixon is an American actress and activist who made her Broadway debut in The Philadelphia Story in 1980. She played Miranda Hobbes in the hit TV series Sex and the City, for which she won an Emmy in 2004. In 2006, she won a Tony for her performance in Rabbit Hole.
EARLY YEARS
Cynthia Nixon was born April 9, 1966, in New York City to parents Anne, a Chicago actress, and Walter, a radio journalist.
Nixon made her first television appearance on the show at 9 as one of the "impostors", pretending to be a junior horse riding champion. Nixon was an actress all through her years at Hunter College Elementary School and Hunter College High School (class of 1984), often taking time away from school to perform in film and on stage. Nixon also acted in order to pay her way through Barnard College, where she received a B.A. in English Literature. Nixon was also a student in the Semester at Sea Program in the Spring of 1986.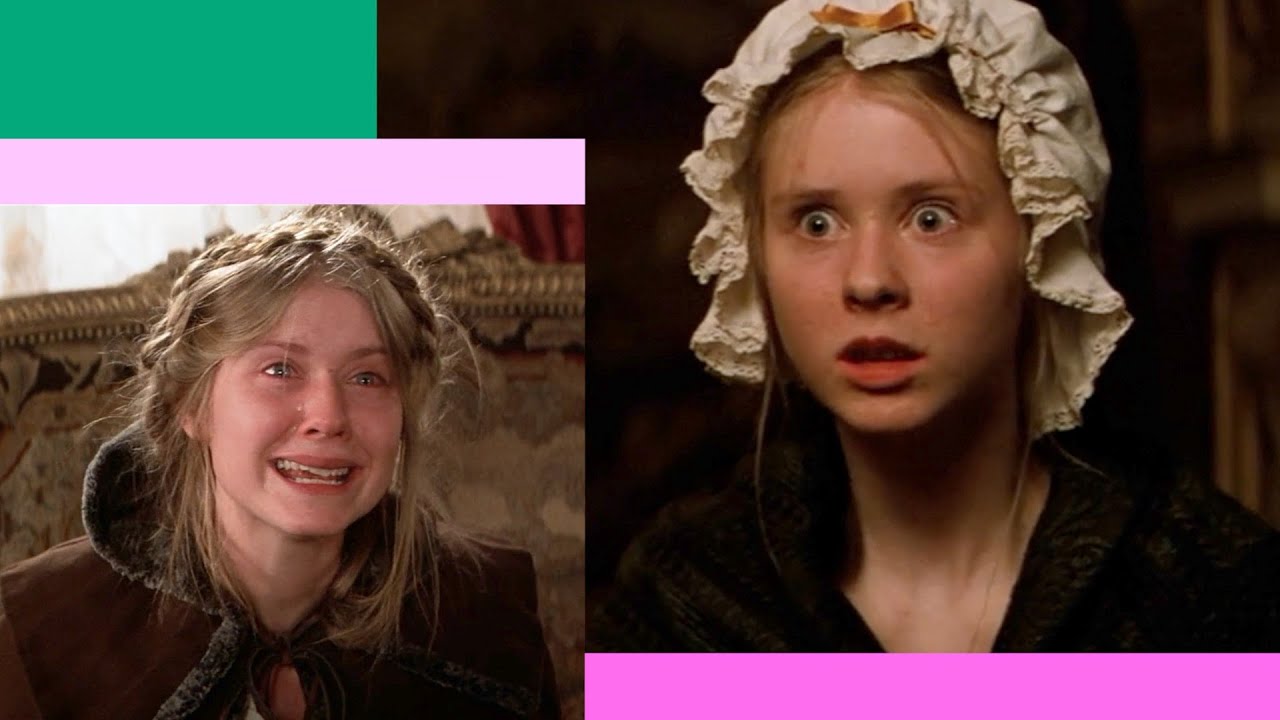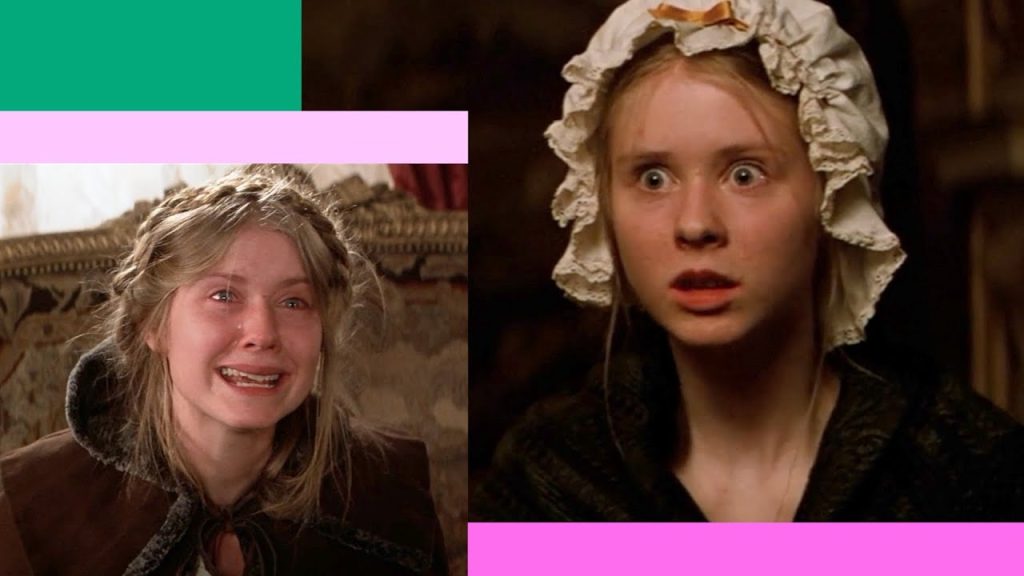 Cynthia Nixon's career
A versatile performer, she began her career on the New York stage as a teenager. She made her Broadway debut in The Philadelphia Story in 1980. That same year, Nixon appeared as a hippie child in the film Little Darlings, with Tatum O'Neal.
Over the next few years, Nixon played a variety of roles on stage, television and film. She appeared in a few television after school specials as well as juggled roles in two Broadway plays — Tom Stoppard's The Real Thing and David Rabe's Hurlyburly — at the same time in 1984 and 1985, respectively. She also made time to film a small role in Amadeus (1984).
In the 1990s, Nixon kept up her hectic work schedule. She made television and film appearances and performed in several productions, scoring her first Tony Award nomination in 1995 for her work in Indiscretions.
'Sex and the City'
In 1997, Nixon auditioned for what would prove to be the biggest project of her career so far. She won the role of lawyer Miranda Hobbes in the new comedy series Sex and the City, based on a newspaper column by Candace Bushnell. Sarah Jessica Parker played the columnist, named Carrie Bradshaw in the show. The show followed the lives and romantic misadventures of Bradshaw, Hobbes, art dealer Charlotte York (Kristin Davis) and public relations expert Samantha Jones (Kim Cattrall).
Filled with sharp dialogue, genuine characters and interesting fashions, Sex and the City became a huge hit. Nixon played Miranda: a smart, sarcastic and successful woman, who was also fearful, defensive and mildly neurotic at times, adding a layer of vulnerability to the character. During the course of the series, her character went through a transformation and was softened somewhat by her experiences as a mother and later a wife. Nixon won the Emmy Award for Outstanding Supporting Actress in a Comedy Series for her performance in 2004.
After Sex and the City went off the air in 2004, Cynthia Nixon continued to remind the world of her great acting range. She appeared as Eleanor Roosevelt in the HBO film Warm Springs (2005) opposite Kenneth Branagh as Franklin Delano Roosevelt. Critics praised Nixon's interpretation of the legendary first lady and humanitarian.
In 2006, she won her first Tony Award for her performance as a grief-stricken mother in the play Rabbit Hole.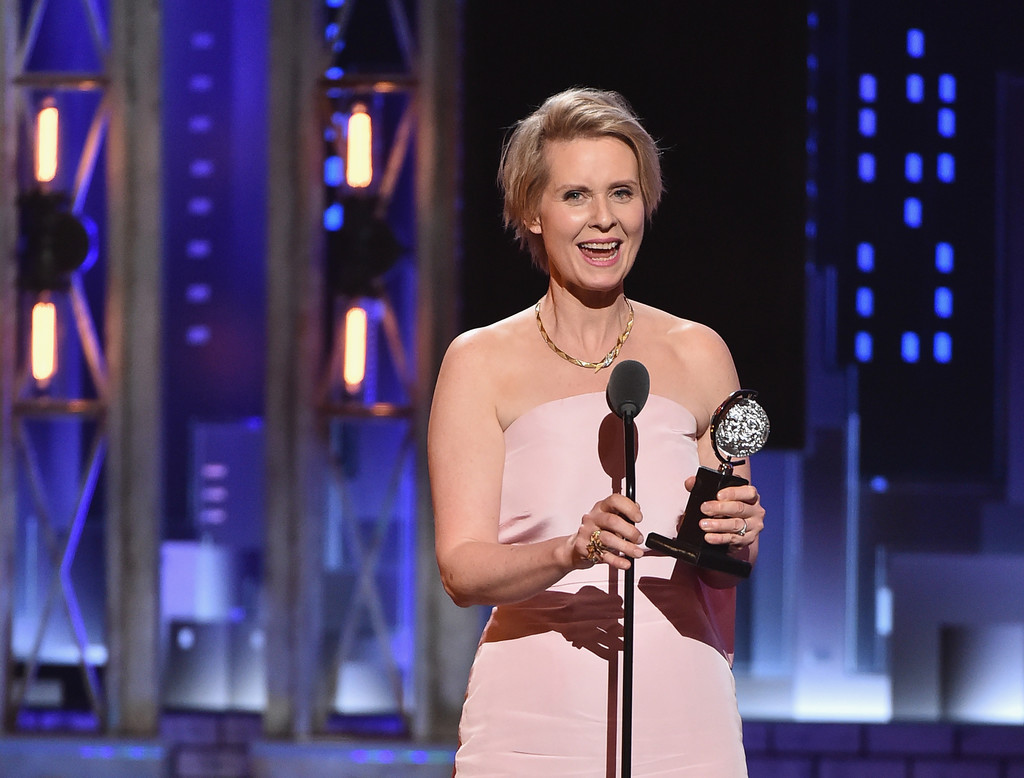 Cynthia Nixon for Governor
On March 19, 2018, Nixon announced that she would challenge incumbent New York Governor Andrew Cuomo in the upcoming Democratic primary. "I love New York, and today I'm announcing my candidacy for governor," she tweeted. 
Nixon had been active in education policy in recent years and criticized Cuomo over his handling of public education issues. However, she faced an uphill battle, as a poll released that day showed Governor Cuomo holding a commanding lead of 66 percent to 19 percent over her among Democratic voters.
Getting her chance to debate Cuomo at Long Island's Hofstra University in August 2018, Nixon attempted to use her opponent's lengthy public record against him, stating, "I'm not an Albany insider like Governor Cuomo, but experience doesn't mean that much if you're not actually good at governing." She hit on her campaign points of single-payer health care and improved education funding, at one point lobbing the accusation that the governor "used the MTA like his ATM." The debate was marked by plenty of heated moments, though observers noted that Cuomo seemed more interested in using the event to contrast himself with President Trump.
Nixon lost the primary to Cuomo. "While the result tonight wasn't what we had hoped for, I'm not discouraged. I'm inspired. I hope you are too. We have fundamentally changed the political landscape in this state," Nixon wrote on Twitter. "To all the young people. To all the young women. To all the young queer people who reject the gender binary. Soon you'll be standing here, and when it's your turn, you'll win. You are on the right side of history, and every day, your country is moving in your direction."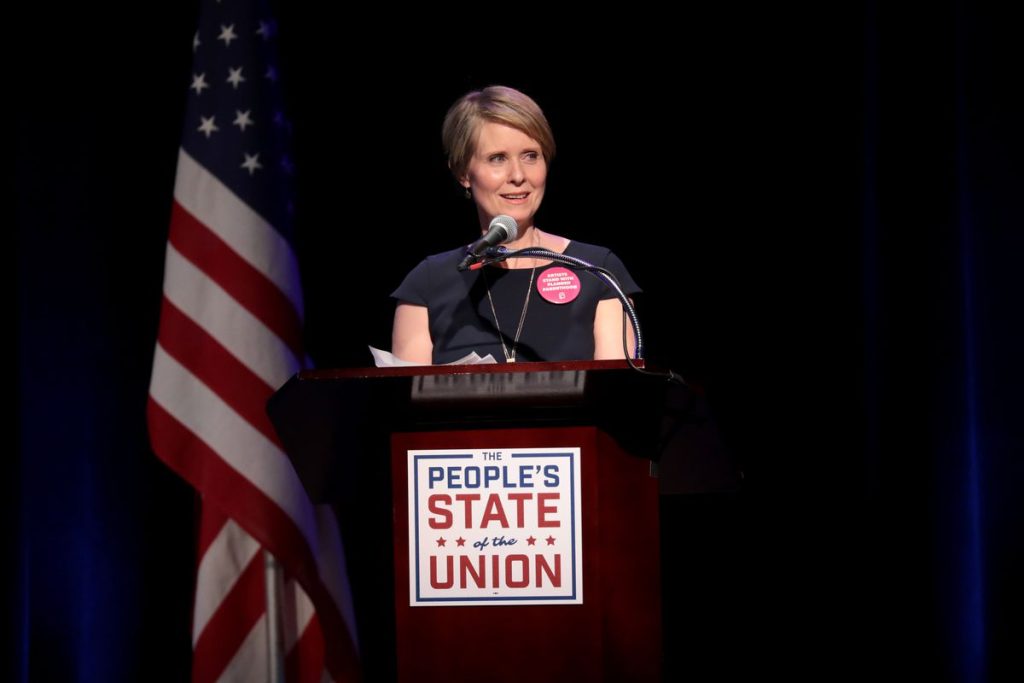 Personal life
From 1988 to 2003, Nixon was in a relationship with schoolteacher Danny Mozes. They have two children together. In June 2018, Nixon revealed that their older child is transgender.
In 2004, Nixon began dating education activist Christine Marinoni, who cross-dresses as a man. Nixon and Marinoni became engaged in April 2009, and married in New York City on May 27, 2012, with Nixon wearing a custom-made, pale green dress by Carolina Herrera. Marinoni gave birth to a son, Max Ellington, in 2011.
Regarding her sexual orientation, Nixon remarked in 2007: "I don't really feel I've changed. I'd been with men all my life, and I'd never fallen in love with a woman. But when I did, it didn't seem so strange. I'm just a woman in love with another woman." She identified herself as bisexual in 2012. Prior to the legalization of same-sex marriage in Washington state (Marinoni's home), Nixon had taken a public stand supporting the issue, and hosted a fundraising event in support of Washington Referendum 74.
Nixon and her family attend Congregation Beit Simchat Torah, an LGBT synagogue.
In October 2006, Nixon was diagnosed with breast cancer during a routine mammography. She initially decided not to go public with her illness because she feared it might hurt her career, but in April 2008, she announced her battle with the disease in an interview with Good Morning America. Since then, Nixon has become a breast cancer activist. She convinced the head of NBC to air her breast cancer special in a prime time program, and became an Ambassador for Susan G. Komen for the Cure.
She and her wife live in the NoHo neighborhood of Manhattan, New York City.