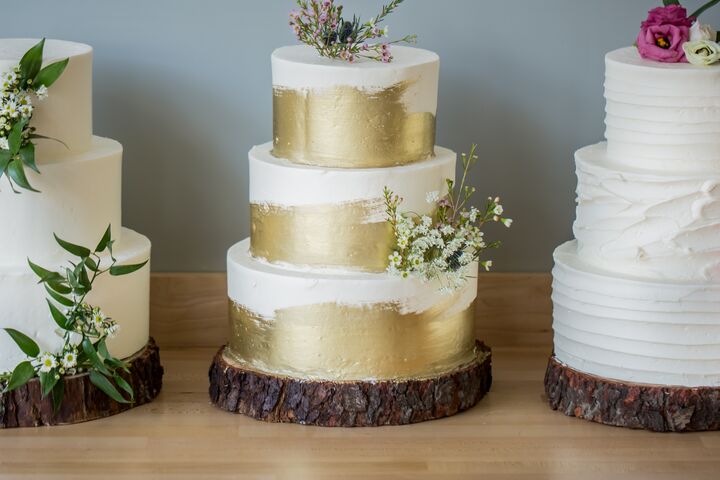 SO SWEET: THE BEST LGBTQ FRIENDLY BAKERIES FOR WEDDING CAKES
We know how important to find right people when you try to plan your wedding, people who you can trust and count on, wedding planners, dj, best vendors. And we know how important to be on the same wave with all teams, so in this article we are offerening to meet amazingly professional and for sure LGBTQ friendly bakeries for wedding cakes.
Newburgh Flour Shop is a family-owned and operated bakery in the heart of Downtown Historic Newburgh in the Hudson Valley Region of New York. They specialize in freshly baked breads, baked goods, pastries, and full wedding and event cake services. From simple two-tiered confections to three-tiered wedding showstoppers and full dessert bars, choosing and planning your wedding cake and desserts with them will be the highlight of your wedding planning journey.
Morgan Hunter Desserts is a wedding cake design company located in Orlando, Florida. Using only the highest-quality ingredients, owners & designers, Morgan & Gene create spectacular cakes and desserts that taste as good as they look. Whatever your theme or inspiration, they aim to bake a cake that will bring your vision to life, becoming a beautiful focal point on your big day.
When choosing the wedding cake of your dreams, here at Crystal Weddings can ensure you that they have the latest trends and styles to offer their brides. They have the capability to do the simple or the most complex cake design. Not only will they execute the amazing design of your choice the delicious soft sweetness of their cake will leave a lasting impression. Their mix of experience for over the past 35+ years and the passion for baking and decorating has made them able to make this process as easy and fun as possible. Crystal Weddings will be an experience to remember.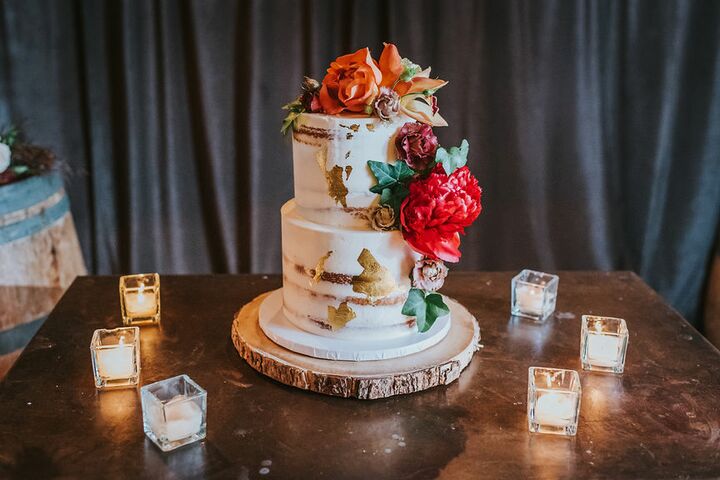 Unconventional cakes for the modern couple byPensa is a high-end, boutique wedding cake company located in Brooklyn, New York. Owner and baker Nikki has a love for creating, culinary tinkering and producing designs that are unique and memorable. Taking inspiration from nature, architecture, textiles and design, they can guarantee the one-of-a-kind cake you've been dreaming of for your wedding. Services Offered byPensa can create a number of cake styles. With consultations, private tastings and custom design services, they have all the options you need to bring the custom design you're envisioning to life. The company also offers several additional dessert options for your special day, including the following: Cookies Cupcakes Dessert buffet Fruit Groom's cake Pastries.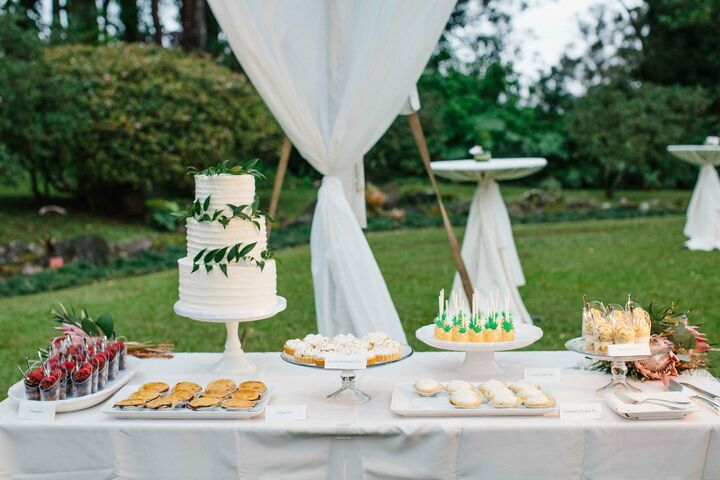 Located in beautiful North Shore of Oahu, Up Country Creations strives to beautifully present farm to table inspired desserts. Offering wedding cakes, favors, and unique dessert table options! Happy to also offer gluten free, vegan, and other alternatives. Cake stands also available for rent.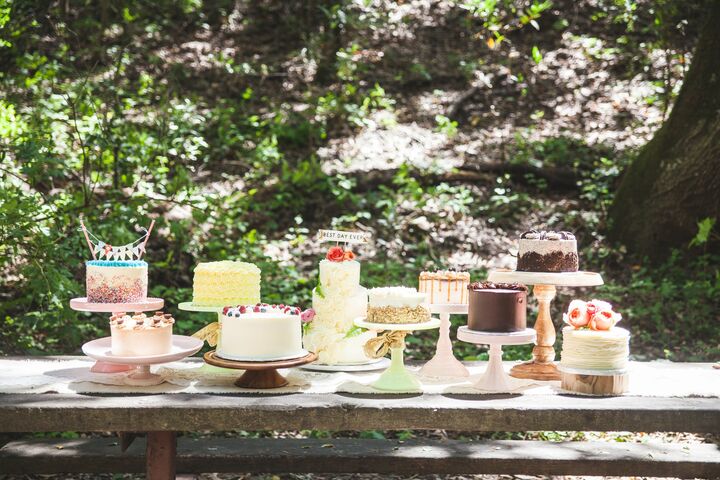 Cupcakin' Bake Shop is the realized vision of owner Lila Owens. She started a home-based cupcake catering business in 2007. But the ultimate goal was to open a cute little bake shop where she could showcase her passion for baking to a larger audience. Lila wanted a fun culture, adorable décor and artisan baked goods made from high quality, sustainable ingredients. With the awesome support of some key people in her life Cupcakin' Bake Shop became a reality with the opening of the Berkeley, CA location in 2014. With it's unique, creative and eco-friendly culture, Berkeley proved to be the ideal place for Cupcakin' Bake Shop to take root. As an advocate for sustainability and the natural and local food movement, Lila found Berkeley to be the perfect place to set up shop. With the newest location in Oakland, Ca. opening early 2019, Cupcakin' has become the exclusive sweet spot in the heart of downtown's historic Swan's Marketplace. Offering gluten-free, vegan, seasonal specialties, and custom options.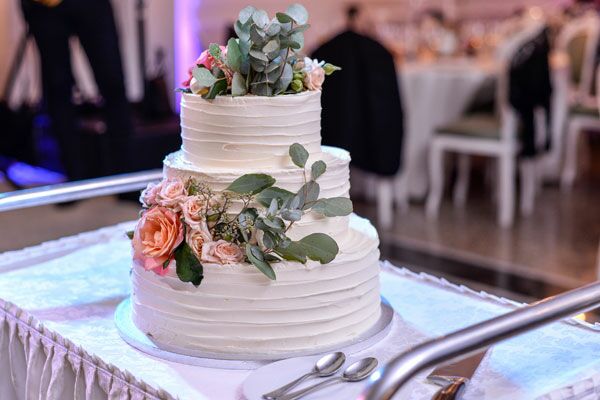 Sugar n Flakes Bakery is a dessert company located in Bellevue, WA. All baked goods are freshly made to order and created using a fusion of delicious ingredients and expert styling. From elaborate cupcake displays to four-tiered cakes, the professional team of dessert artists can whip up something special.
Sugar n Flakes Bakery works to maintain delicious tastes and flavors throughout all their recipes and creations. They cater to a variety of dietary needs and can bake desserts that are vegan, gluten-free, and eggless. When creating cakes, the bakers tend to the process with love and care and can fuse the dessert with chocolate, fruits, and more. As well as expertly tending to the flavor and texture of the cake, they equally dedicate their time to finishing off their work with an elegant appearance.
Sugar n Flakes Bakery can bake and fashion a variety of items for wedding occasions including vibrant macarons, creamy mousses, and playful cake pops. For the focal point, the expertise can create breathtaking cakes using different techniques. They are able to integrate details such as colored gradients, icing flowers, and organic decor. No matter the style, the bakers leave each cake with a beautiful and refined look.