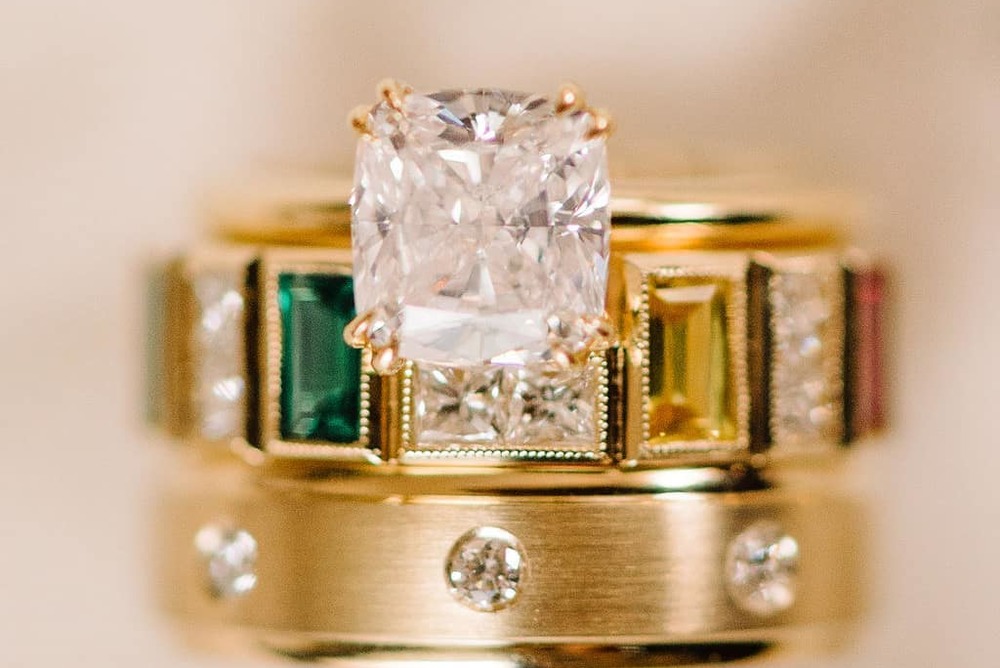 THE MOST BEAUTIFUL RING: LGBTQ FRIENDLY JEWELRY COMPANIES 
In this article we will introduce to you super LGBTQ friendly jewelry companies who will help you to find your perfect engaged or wedding ring, anyway you will find your special one.
BORSHEIMS FINE JEWELRY & GIFTS
A moment bigger than YES! For over 100 years Borsheims, one of the largest independent jewelry stores in the country, has offered thousands of settings, loose stones and designer jewelry and watches. And with twelve months zero-interest financing, you are sure to find a style that perfectly suits your love and your budget. Your story started long before you got engaged. Let Borsheims and our trusted makers provide the details that will add new meaning to the next chapter. Our specially cut Canadian Signature Diamonds and the exclusive Kalahari Dream diamonds of South Africa tell the story of responsible sourcing, sustainable mining and giving back while pre-set rings from the Classic Collection allow you to pick out a ring and leave with it in hand the same day, on any budget.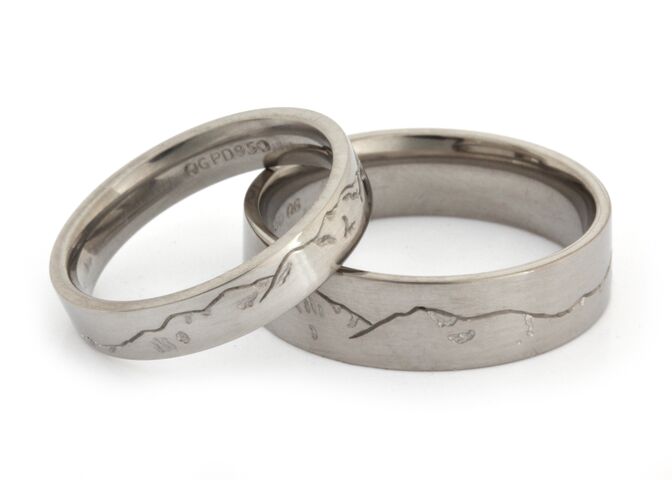 We are a custom jewelry store located in downtown Bozeman, MT. We specialize in Montana Yogo Sapphires, ideal cut diamonds, and Fancy Montana Sapphires. Visit us and see our collections of wedding bands and fine jewelry. We can also help you create one-of-a-kind jewelry to last a lifetime.
Mark Patterson Fine Jewelry is a Newport Beach California based fine jewelry brand founded in 1985 in New York City by Mark and Josette Patterson. The brand reflects their creative partnership, and defines their design philosophy to create jewelry made ethically in their studio with the finest gemstones and craftsmanship.
Family owned since 1978, We offer the best selection of fine jewelry including diamond engagement rings and wedding bands. We specialize in custom made hand-crafted jewelry and offer a wide selection of tennis bracelets, pendants, earrings, colored stone jewelry,and much more! Visit us today!
Hands Jewelers has been Iowa City's premier provider of diamonds, fine jewelry, and exquisite gifts for over 150 years. All gemstones and diamonds are hand selected by our GIA-certified gemologists. Shop our wide selection of engagement and wedding bands today! Say YES with Hands Jewelers
ROBBINS BROTHERS – THE ENGAGEMENT RING STORE
When you've found "the one"' be sure to visit Robbins Brothers. With over a thousand engagement ring styles and loose diamonds, hundreds of wedding bands and on site master artisans, you'll know why Robbins Brothers is truly the destination engagement ring store.
GEOFFREY'S DIAMONDS & GOLDSMITH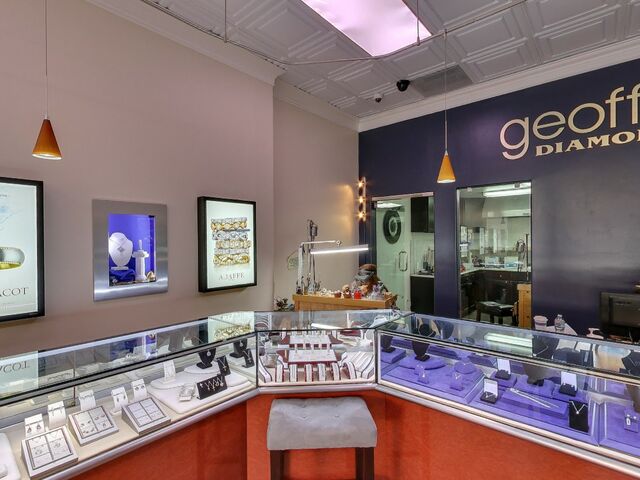 Located in Cambell, CA, Geoffrey's Diamonds & Goldsmith is a jewelry company that specializes in wedding pieces. Serving engaged couples for over three decades, the store offers a luxury experience and a range of stunning products that will delight any newlywed-to-be. From engagement rings to wedding bands to gifts, clients will find everything they need and more at this upscale boutique. This award swimming company was founded in 1984 as a jewelry repair shop by the eponymous Geoffrey Stern. The store was soon recognized for staff's stellar work and dedication to the preservation of fine jewelry and grew into one of the top diamond curators in San Francisco. This tradition continues today, with the team offering that same focus on extraordinary customer service and high-quality products. Clients who wish to browse through their carefully chosen designs can make an appointment, or simply walk in. Geoffrey's Diamonds & Goldsmith offers an incredible range of pieces for engaged couples to choose from. They offer loose stones which can be set into a custom-designed ring to match a specific vision.