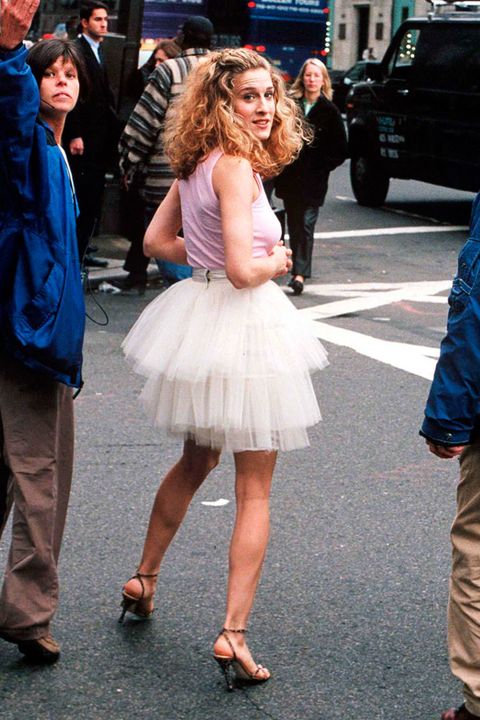 The most famous pink dresses on the big screen
Jennifer Grey's finale dress in Dirty Dancing (1987)
This dress might feature in every single list of iconic film dresses …no surprise when it's such a beloved film. When you saw this movie in 90s you didn't notice on beautiful beads on the waist line.
DRESS IN breakfast Tiffany's
Audrey Hepburn's bright pink cocktail dress and coat in Breakfast at Tiffany's (1961)
"Elegance is the only beauty that never fades." Audrey Hepburn
That was a Givenchy outfit: dress, three-quarter sleeve coat and the diamond headpiece.
DRESS INgentelmen prefer blondes
A pink dress with a pink satin sash, cuffs and lapels, pink sandals with sparkle details, a pink bag, pink lips and pink nails. – Total pink! As the film's costume designer Sophie de Rakoff put it: "She needed to be her most true self at this moment." Elle's pink dress is one in a line of pink costumes for female characters that deliberately upends the social expectations and implications of a woman in pink.
Emma Watson in a floaty dress in Harry Potter and the Goblet of Fire by Mike Newell
DRESS IN sex and the city
Carrie bradshaw sex and the city.
It's officially Carrie's first ever outfit – a tiered tutu teamed with a pale-pink tank top and strappy sandals for the show's opening sequence – and it very much set the tone for what was to come. Several years ago, costume designer Patricia Field revealed that she sourced said tutu from a showroom bin, and bought it for just $5.