ALI KRIEGER, ASHLYN HARRIS AND THEIR AMAZING WEDDING CEREMONY
On December 28, 2019, Ali and Ashlyn exchanged vows on the grounds of the Vizcaya Museum and Gardens in Miami. The event became known as the "Krashlyn" wedding. Krieger wore a gown by Pronovias against Harris's Thom Browne suit. Women's World Cup
MVP and USWNT team captain Megan Rapinoe, who's now engaged herself to basketball star Sue Bird, served as maid of honor.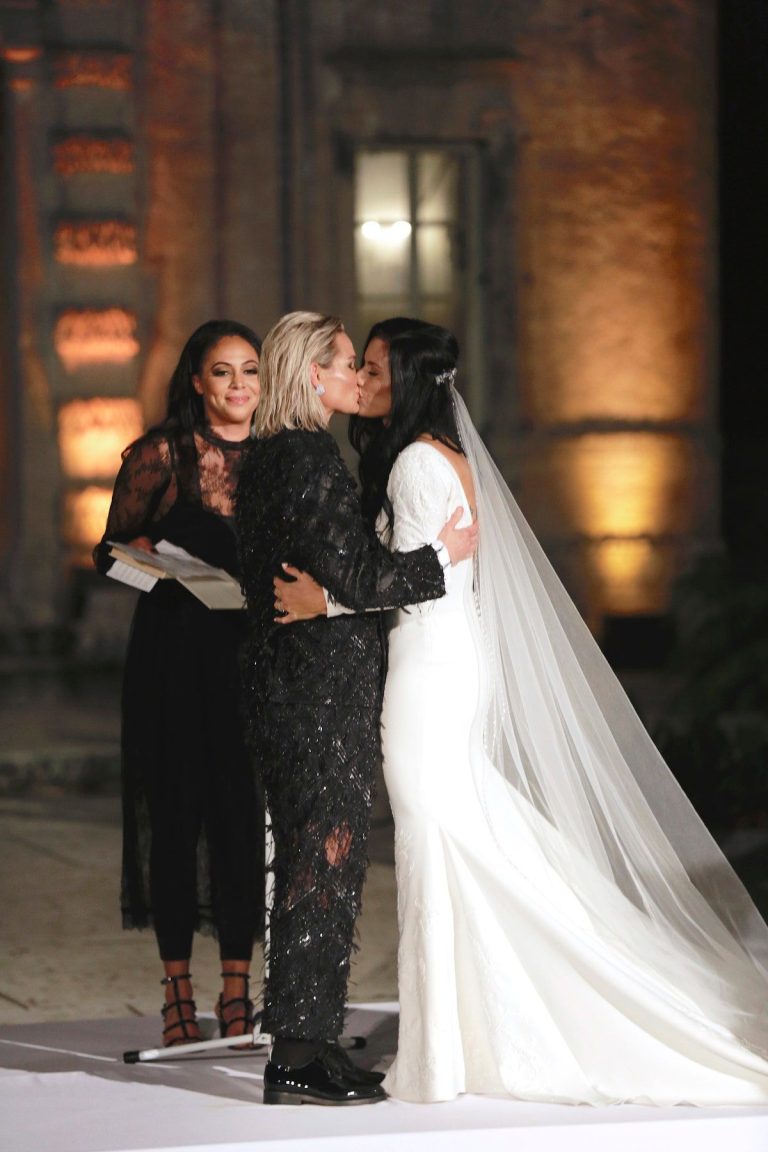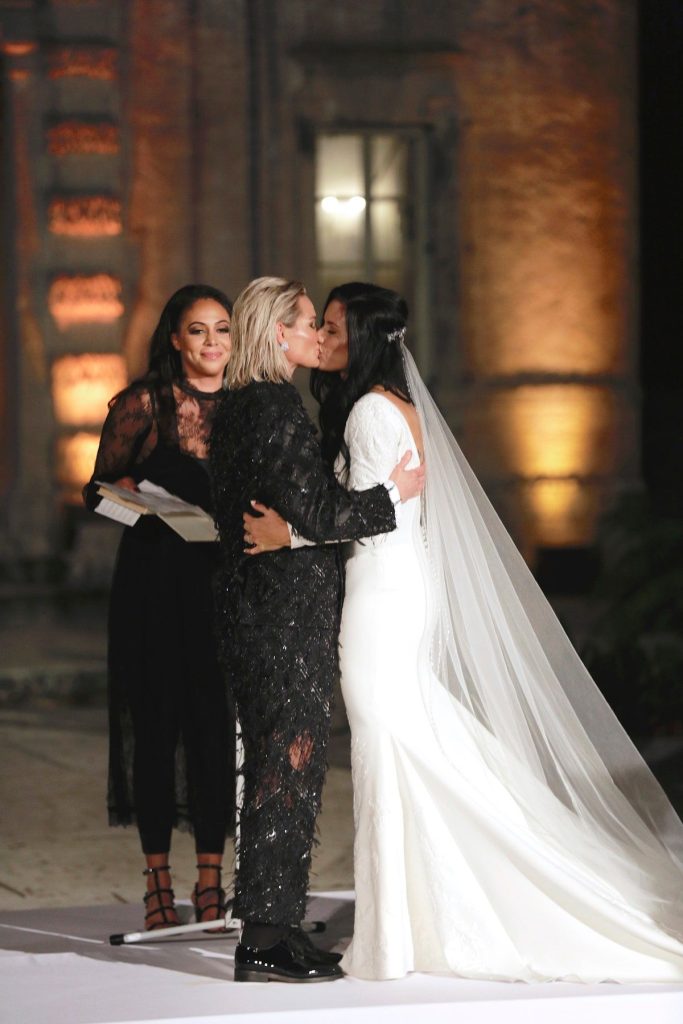 "Ali and I sat down and we were very strategic about the way we wanted to plan our wedding; what we wanted to be visible. Visibility is key for us," Harris told The Knot. "We wanted people to see happy endings can happen between two beautiful women, who have a love story." They memorably included thoughtful enterpieces, a rainbow wedding cake, among other personalized touches. "Credit to Ali: the details she put in to pay tribute to all the trailblazers in our LGBTQ+ community was phenomenal. Every table had a trailblazer and a leader who paved the way for us to have the freedom and the luxury to be married legally," said Harris. "It told a story about their acrifices for us to be able to have the wedding. It was a chance for everyone to learn."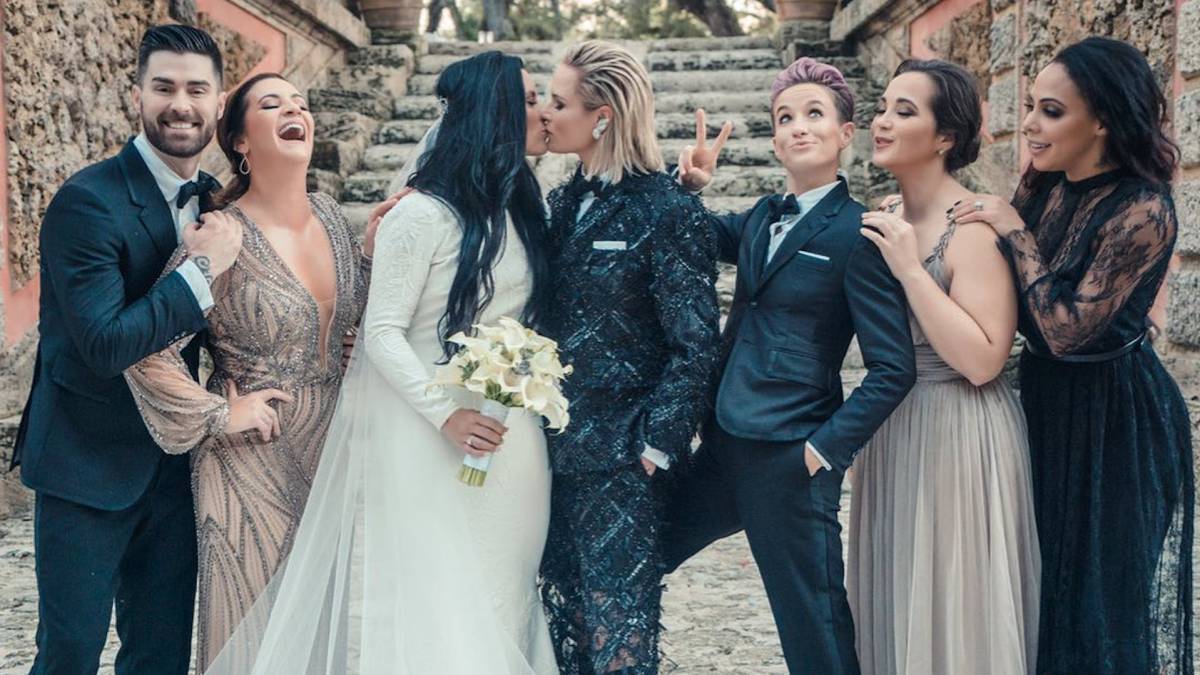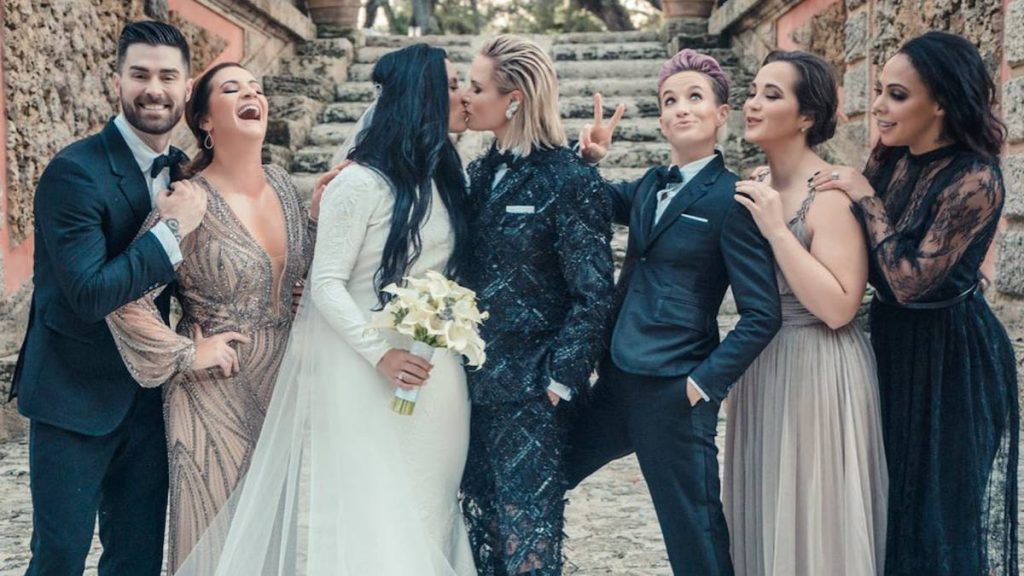 The duo first met while playing for the U.S. Women's National Team back in 2010, and are now teammates for the Orlando Pride. They announced their engagement in March 2019. "As a young kid, I didn't have the luxury of opening up a magazine or seeing on TV, two people who looked like me and Ali," Harris mused. "For Ali and I, when you can see something, you can achieve it. That was our focus around the wedding. We didn't want to be selfish and private. We wanted people to see our beautiful love story. It became bigger than we ever expected. Our video for our wedding was viewed over a million times. That's important for young people to see it, so they don't have to be scared. They can see happy endings for themselves too."
Ali Krieger and Ashlyn Harris's Marriage Tips
The couple celebrated their first wedding anniversary in January 2021. "Hopefully, we'll be out of quarantine and celebrate somewhere," Harris said. "We've been wanting to go to a few places in the US and keep it safe and healthy during this pandemic."
While the athletes didn't expect their first year of marriage to be spent in quarantine, the experience has been enriching. "For Ali and I, what has been our saving grace during all this, the wedding thing, we're devastated, to be quarantined is important for couple and roommates is communication," Harris continued.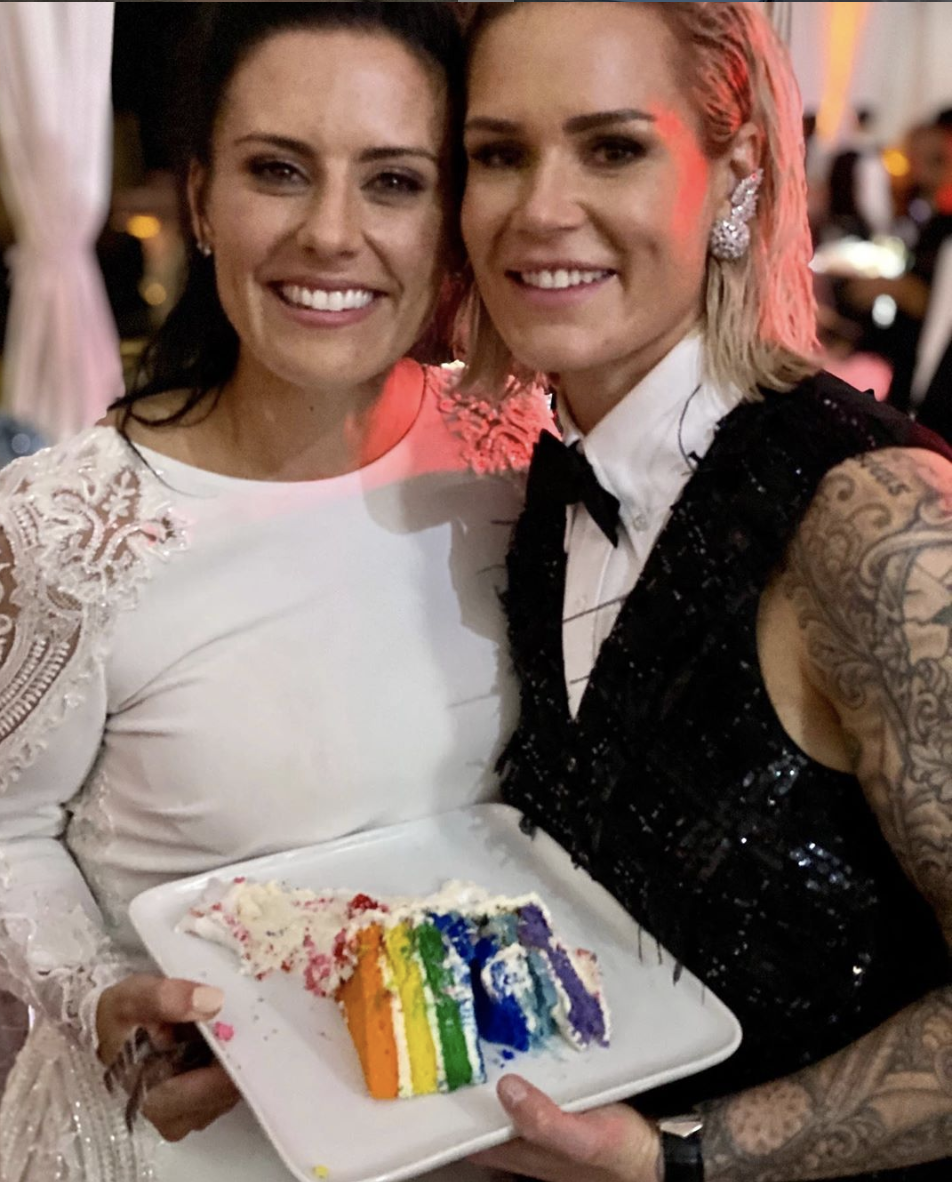 "Let people know how you feel if you need space, if you're having a hard day, it's so key. It develops such great building blocks to further your relationship. That's the hardest thing with couples: to be honest and not harsh sometimes. Since day one, Ali and I knew hard conversations are always needed to move forward. We don't take them personally, and this is a practice thing we've done for a long time. We've thrived in quarantine… we've understood our wants and our needs. That's through communication."
"It doesn't define your marriage if you can't have this elaborate wedding you've dreamed of… it's not the end-all and be all in affecting the way you've envisioned a life together," said Krieger. "If you detach the emotion from all that glitter and glam you've lanned, the union between two individuals, think of it as two individuals building your life together. You can still have the wedding of your dreams, even if it's toned down a bit. It can turn into the dream wedding you've envisioned."