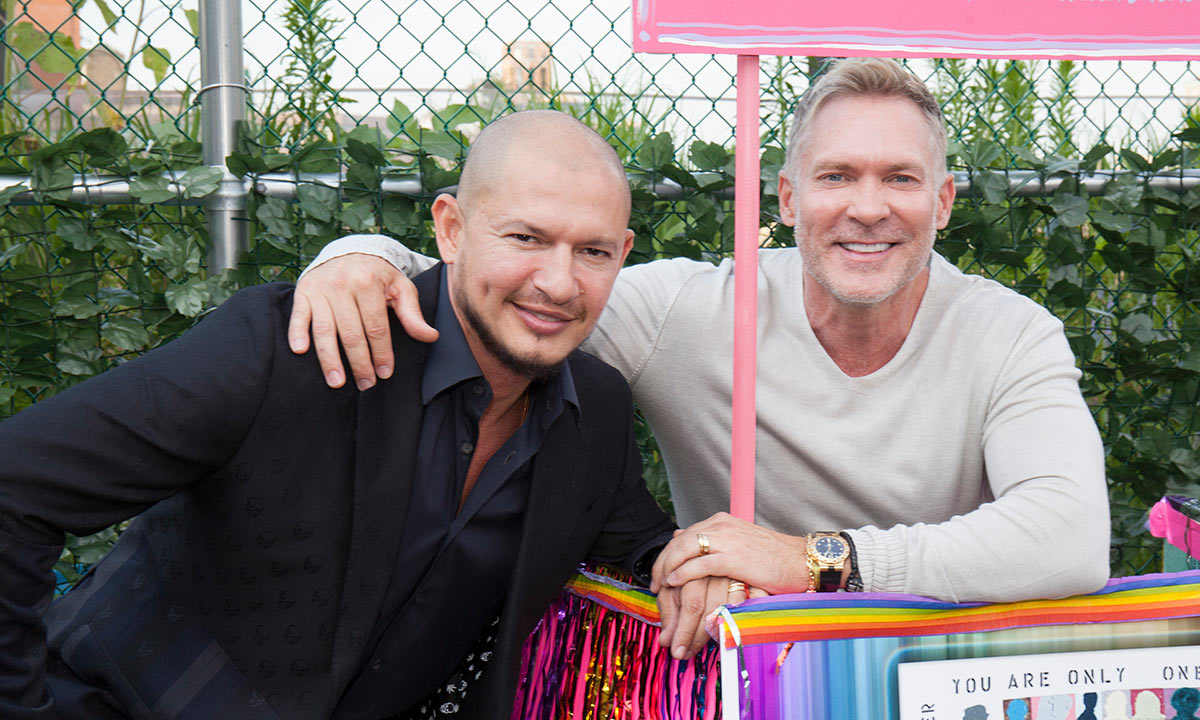 HAPPY MARRIED LIFE: SAM CHAMPION AND RUBEM ROBIERB
"Good Morning America" stalwart Sam Champion and fiance Rubem Robierb have wed in New York City in December, 2012. 
In attendance at the weatherman's apartment were friends, family and Champion's "GMA" cohorts, including Robin Roberts, who reportedly read a poem during the 10-minute afternoon ceremony. Robierb's mother and sisters joined the party via Skype from Brazil, his native country.
The couple announced their engagement — and Champion quietly became the first morning show co-anchor to come out publicly as gay — in October, 2012. They met through mutual friends on New Year's Eve in Miami three years ago before engagement.
They said at the time that a wedding celebration was planned for New Year's Eve in artist Robierb's home base, which is Miami.
"That's going to be the big party," Champion said. "This is the legal moment that we wanted to celebrate with friends and family and loved ones."
Sam Champion and Rubem Robierb spent honeymoon at Ipanema Beach in Rio de Janeiro.