EXTREMLY IMPORTANT TIPS FOR THE IDEAL LGBTQ WEDDING
Now when you know that this special day of your wedding is coming you may have some questions on your mind, where to get this, how to that, what is happening? Probably we don't have all answers but at least we have some very important answers on some of your very important questions.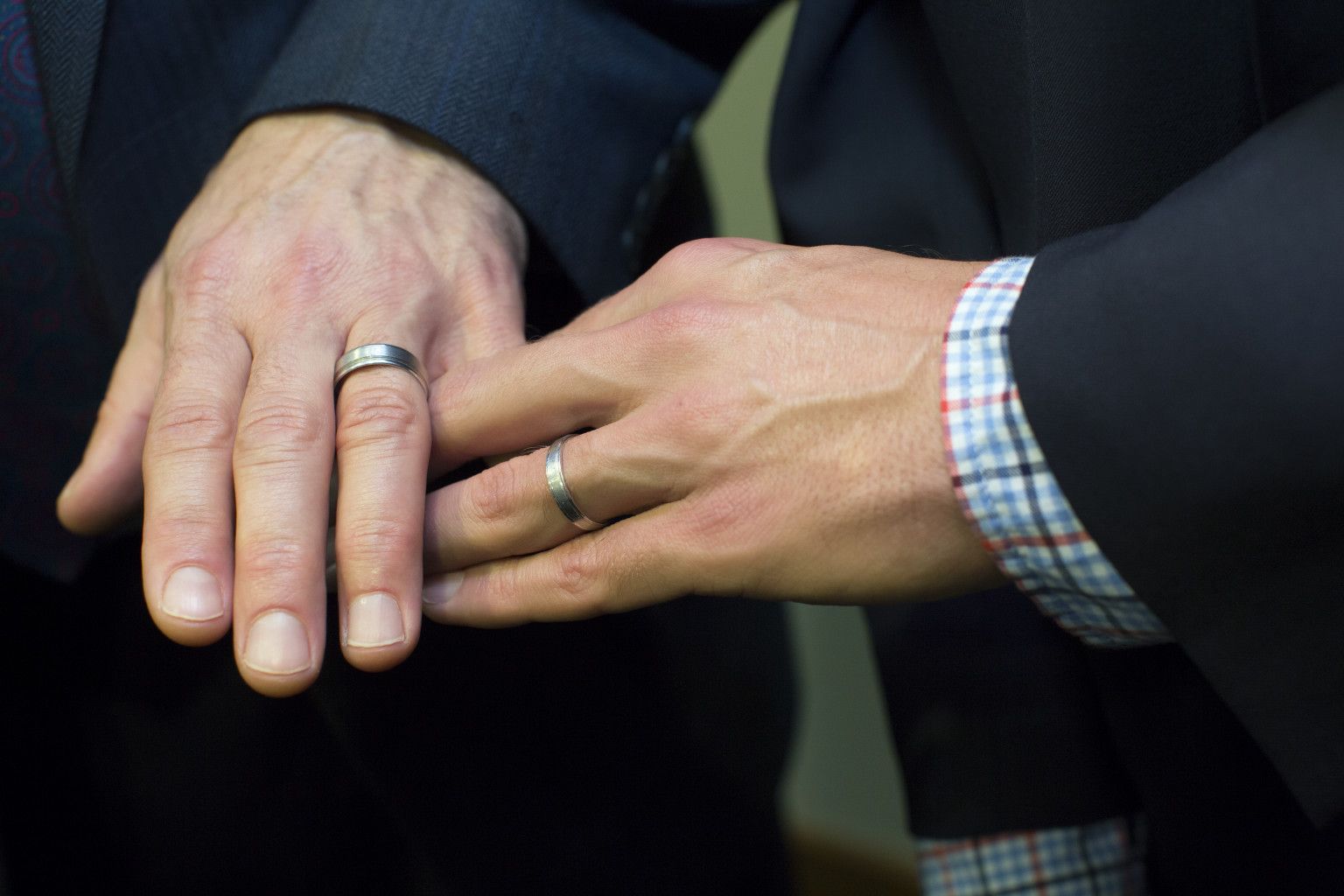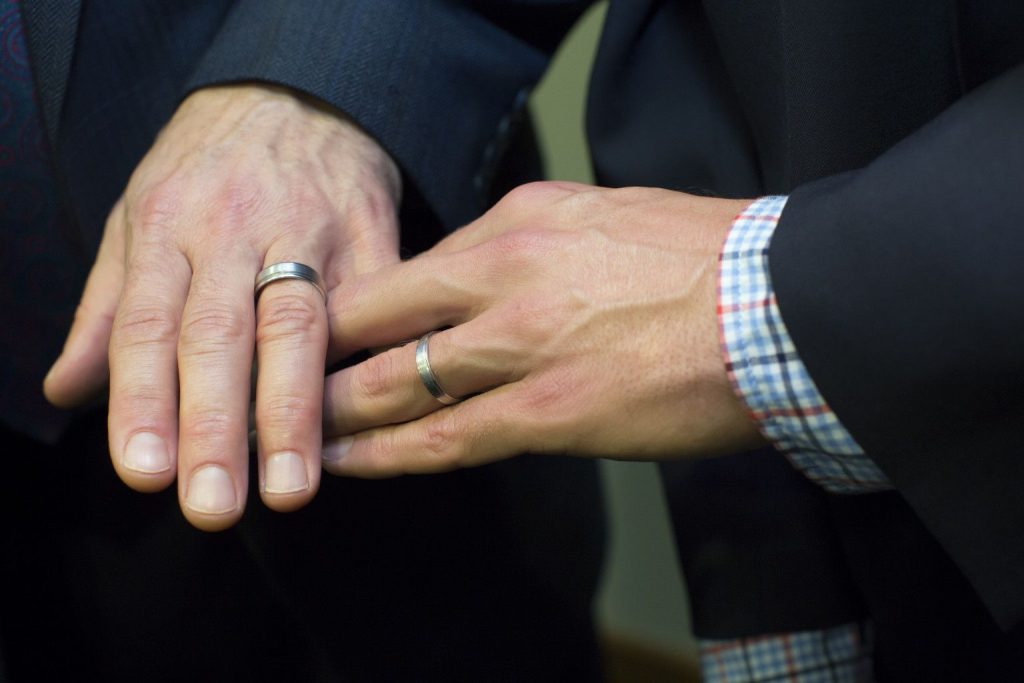 FINDING A RING
What does wedding study says? It says that over 90 percent of LGBTQ couples wear wedding rings, although men were far less interested in engagement rings. When shopping for rings, consider these tips:
 Shop together. Many LGBTQ couples want both partners to have a say in choosing the rings that will symbolize their commitment. Buying the ring together can cut down on ring regret and allow you to have rings properly sized before leaving the store.
This isn't 1950, we don't believe in a rule of ring that's equal to three mont's salary. Consider what your budget can allow, knowing you have a ton of other expenses with your wedding and life together.
Research the potential metals and stones (gold, silver, platinum, or titanium; white or chocolate diamonds, rubies, etc.) before you hit the store and think carefully about your career and lifestyle.
And feel free to let your ring make a statement if you want it to. You can experiment with metal, shape, engraving. By the way you always can find LGBTQ friendly jewelry vendors on our site.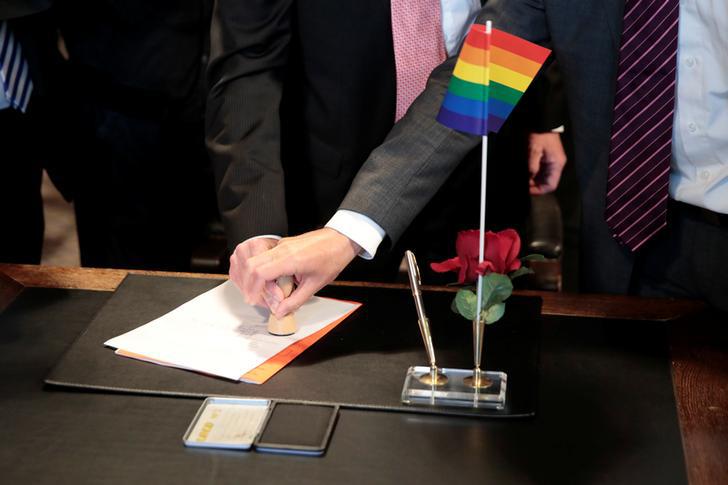 HOW TO GET A MARRIAGE LICENSE
It's not as glamorous as shopping for rings and gowns, but getting a marriage license is a requirement in all 50 states, with each having their own conditions.
At least one future spouse (but often both) must appear in person at a county clerk's office to fill out the marriage license application in the presence of the official. If one or both people are state residents, the application fee can be as low as $20. For out-of-state couples it can be upwards of $150. Most states don't require you to be a resident of the state in order to obtain a license there.
Some form of identification is always required, usually a photo ID and proof of birth facts, but different states accept different documents. Some require a birth certificate. In all states except one, both people must be 18 years old (in Nebraska, you must be 19) or have parental consent. Even if parents approve, most states still require a court to also approve the marriage if either individual is under 18. Delaware, Florida, Georgia, Kentucky, Maryland, and Oklahoma allow pregnant teens and those who've already had a child to get married without parental consent.
Once you've turned in the paperwork, offered proof of identity, and paid the fees, you may be granted a license on the spot, or it may take a few days to process. Either way, your application is not officially complete until after the ceremony — when the couple, the officiant, and two witnesses over 18 are required to sign the license. Many couples have had to redo their signatures due to minimal errors, incurring more fees in the process. It is the officiant's job to return the marriage license to the county clerk, either by mail or in person. Later, an official and certified copy of the signed marriage license is mailed to the couple.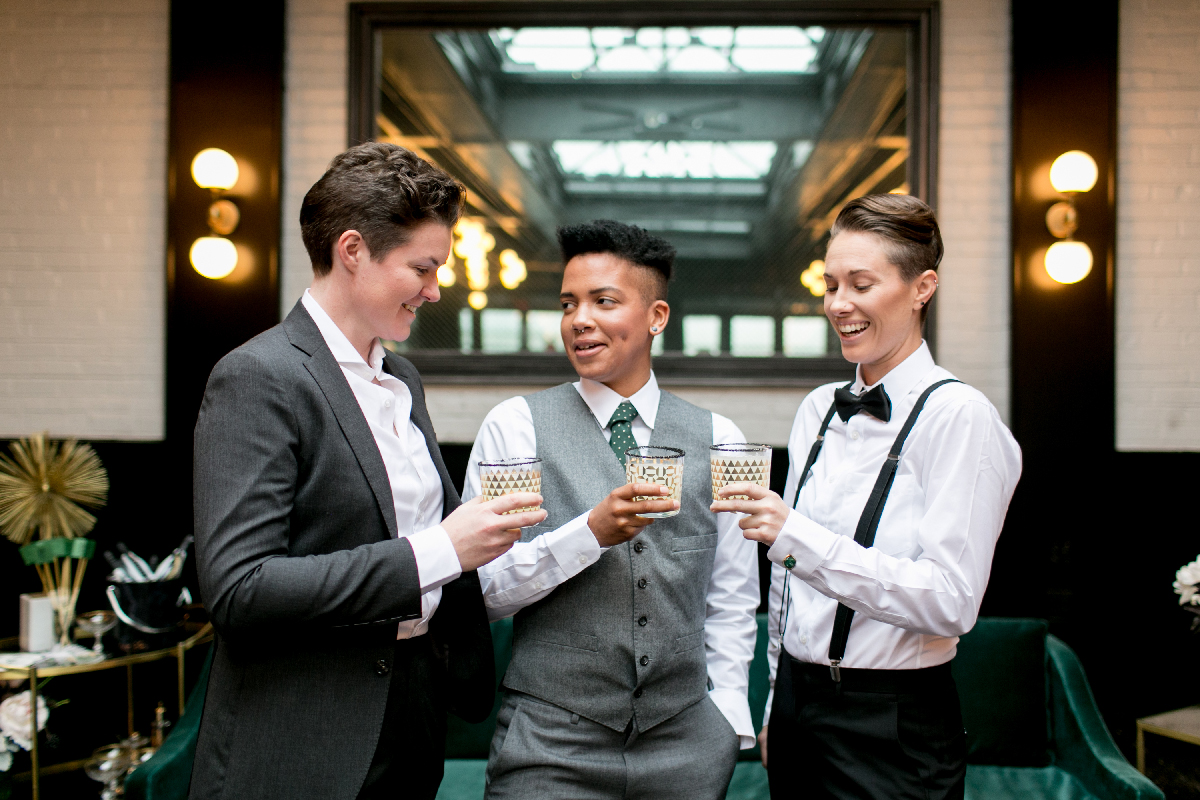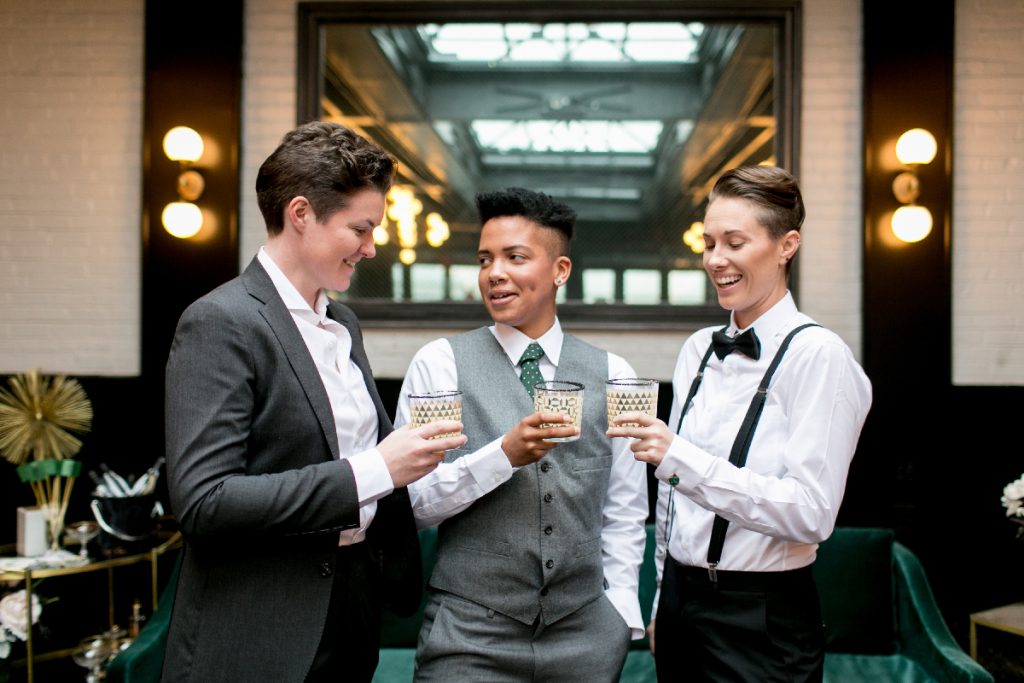 LGBTQ WEDDING ATTIRE
Here's the truth about wedding dresses and tuxes and the other things that grooms and brides or other betrothed wear. The more gender-normative you and your fashion choices are, the easier it will be to find what you want. Consider finding something online at an LGBTQ-supportive retailer like here and having it tailored to your body at home.
If you're a femme man or nonbinary person looking for a dress, or a butch or masculine woman trying to find a tux, things are a little dicier. If you're trying to fit a wedding party of men, women, and nonbinary folks all wearing tuxedos, it can be even harder. But don't fret. Since marriage equality has become the law of the land, more vendors have realized the power of the rainbow dollar. That doesn't mean all super-leggy transgender brides will have it easy, but it is easier now than ever.
The best bet is going local. Visit a tux rental shop and ask them about working with women, and on same-sex weddings. If the answers feel icky, look elsewhere. Same goes for wedding dress makers. Local chains are serving more same-sex couples, but gender expressive men might still get awkward treatment, so ask first and go where you're comfortable..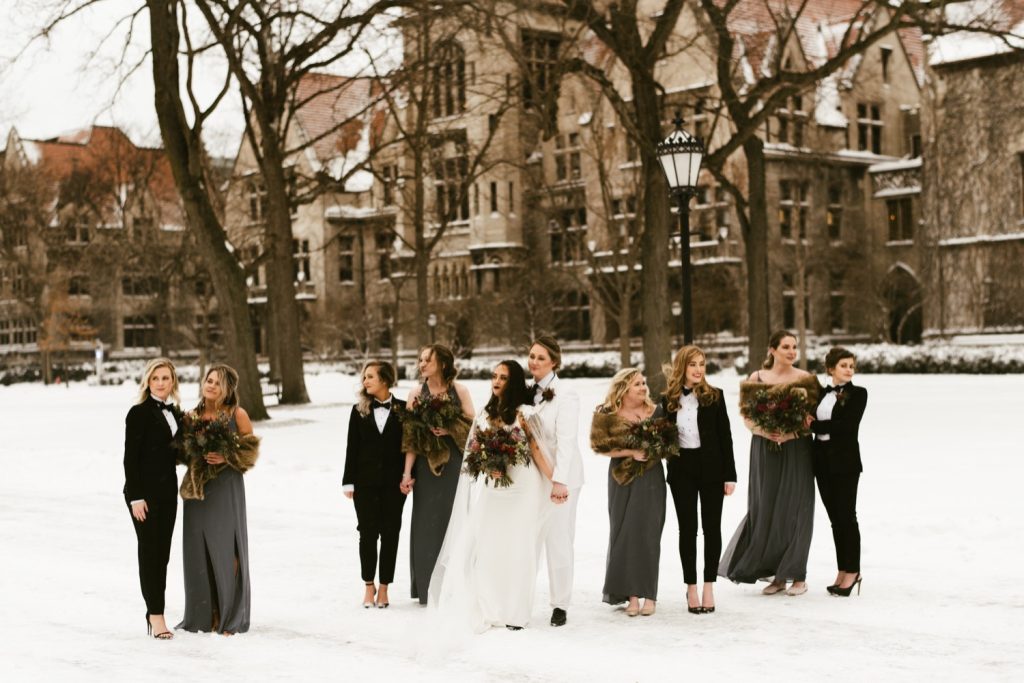 FIND YOUR OWN PHOTOGRAPHER
When it comes to photographers, there are probably more LGBTQ-friendly photographers than any other type of vendor needed. However, while queer and LGBTQ-friendly photographers are abundant in New York City, Los Angeles, and San Francisco, couples in smaller Midwestern or Southern towns may not have as many choices.
Try using search terms like "gay wedding" and "same-sex wedding," even if it doesn't exactly describe you as a couple (many well-meaning allies aren't hip to the terminology or identity markers).
Review sites and descriptions carefully before proceeding. Many photographers will add "gay" and "lesbian" search tags to their websites to draw in more customers, but they don't really specialize in LGBTQ weddings. They may very well be experienced wedding photographers, but many queer or trans couples prefer someone who specializes in photographing those in the community. You can find 100% LGBTQ-friendly photographers on our site.
Ask about base pricing early –  no need to waste time on vendors out of your range. Consider whether you want someone who will attend all of your wedding events or can set up in-studio shots. In the end, the right photographer for you is someone whose visual style matches your couple style, is respectful, in budget, and local.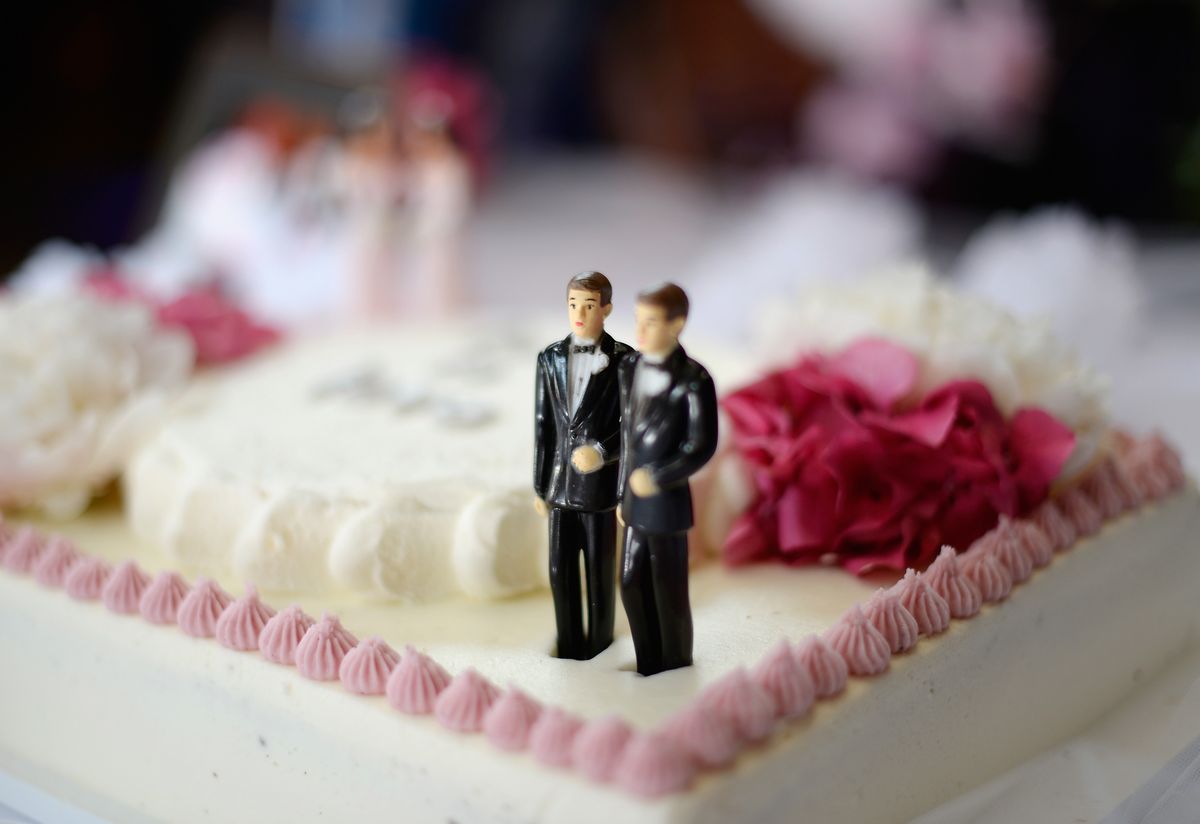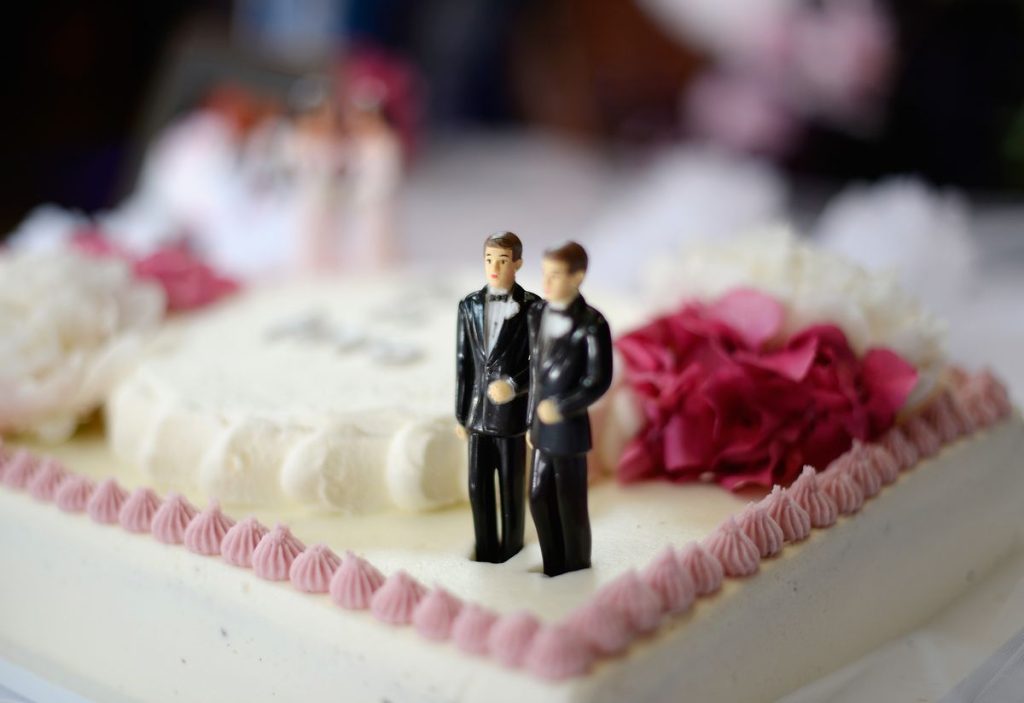 A VERY SPECIAL CAKE
For some couples heading down the aisle, it's all about the dress, the ring, or the reception – but to your wedding guests, it's all about that cake, the path is still pretty simple:
Schedule a tasting. The baker should have several samples of cake flavors for you to taste. Ask questions and look at photos of their designs. This is the time to bring in all the photos you've been collecting to show them what you want. Always can find help here.
Cake is usually priced per slice. It all depends on fillings, types of icing (buttercream is cheaper than fondant), or how much work goes into the design.
Pick the cake after everything. You'll want to have finalized how many people you'll be feeding before you order. Also remember to plan who will deliver the cake to the reception. Towering wedding cakes can be difficult to carry and transport.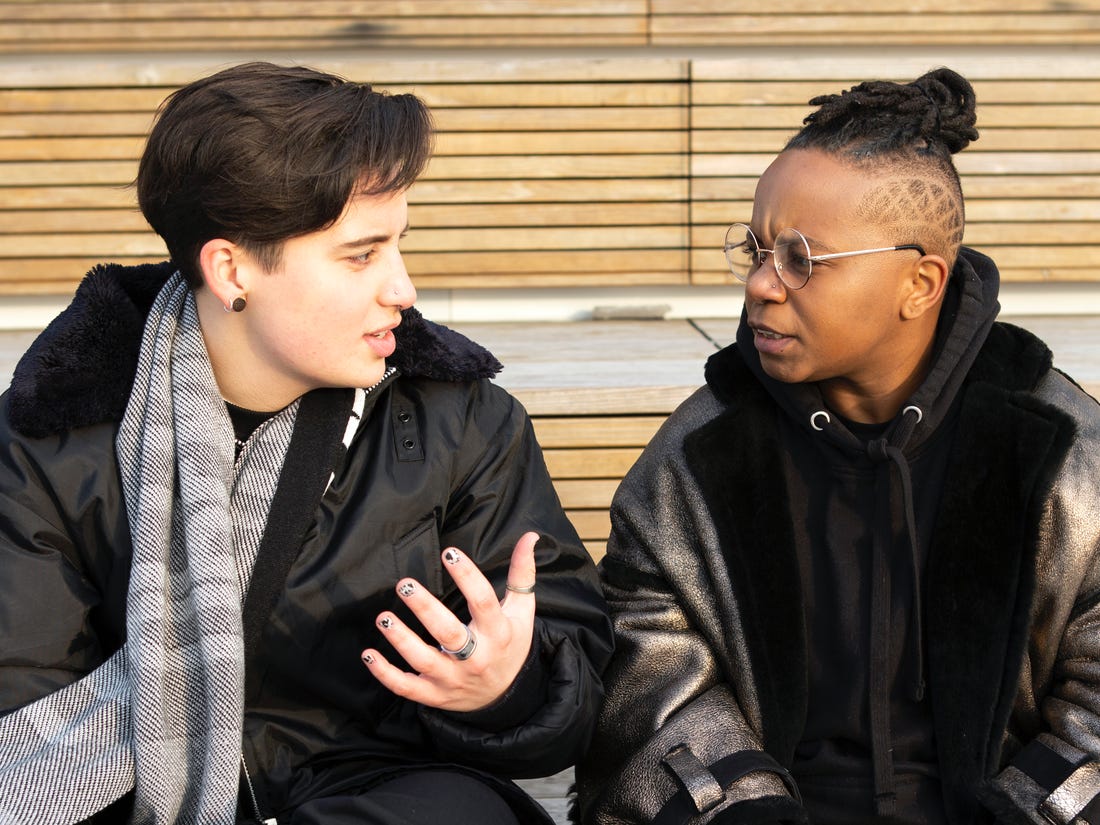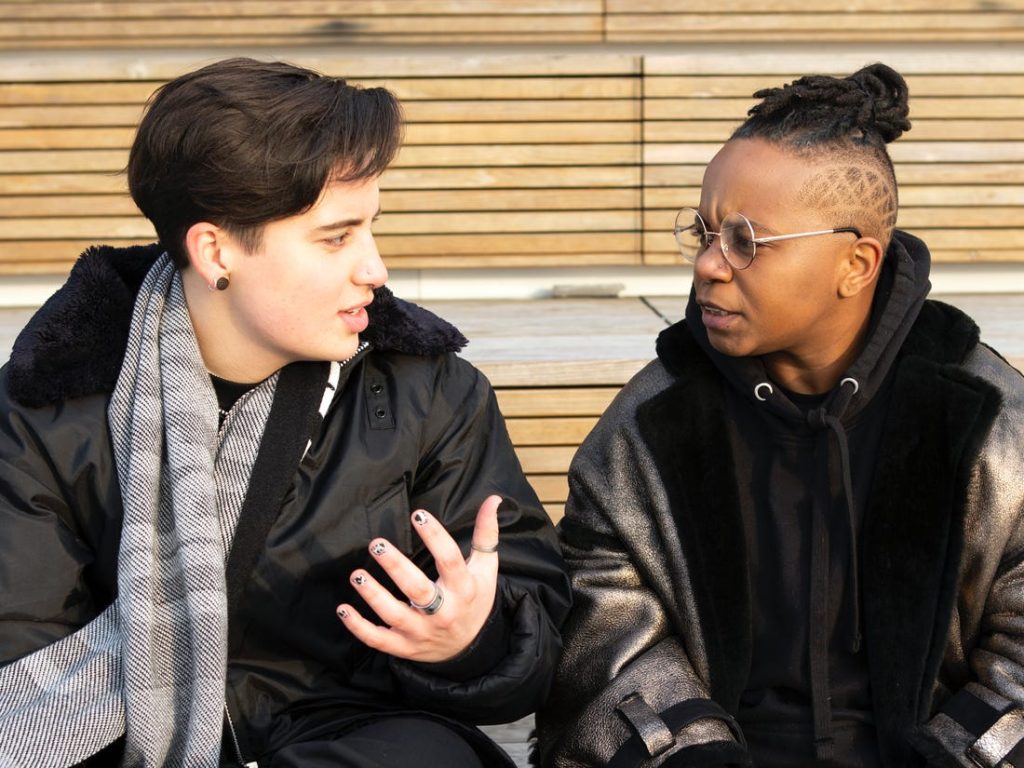 OUR LAST NAME WILL BE?
One of the more vexing questions for any engaged couple is what to do about a last name. A survey by The Knot found that 61 percent of male couples and 77 percent of female couples had some form of name change that year.
Many couples keep their names as a symbol of equality within the relationship. But that decision could provide difficult choices ahead. For example, whose name will a child assume? There are also concerns about symbolism.
Despite the complexity of the issue, there are basically only four options. The first is to do nothing. This choice is popular for those wishing to show the independent nature of the relationship. The second is to hyphenate the two names, which is often chosen as symbol of partner equality. The third option is to go the traditional route of one spouse taking the name of the other. The last is to create a new name, often by combining the two last names.
Regardless of the choice, it's important to check the laws in your state. Some states require a court order for name changes, and any name change will necessitate action on a range of documents. such as driver's licenses, Social Security cards, banking records, and many others. There are numerous online resources listing laws and requirements by state, but this might also be an area where you want personalized legal consultation.
Well, we really hope after reading this article you have a little less questions without answers. Remember you always can find LGBTQ-friendly vendors on our site and be sure your wedding will be just perfect!