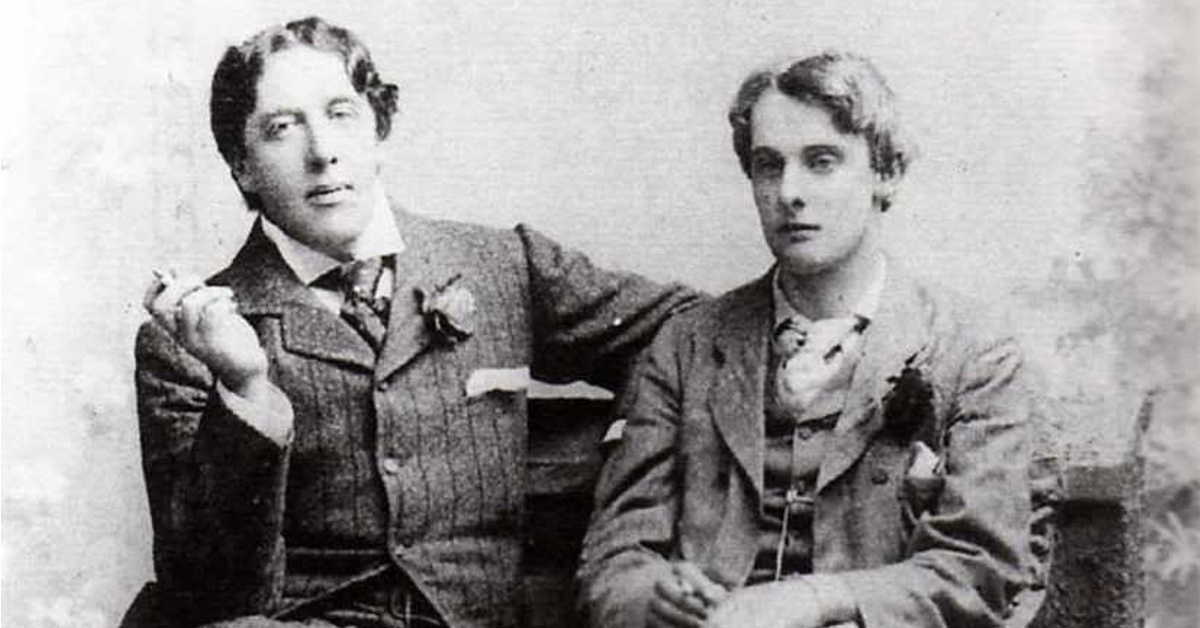 LOVE LETTER: Oscar Wilde AND Sir Alfred Taylor
Playwright Oscar Wilde was imprisoned for his "crime" of homosexuality, driven into bankruptcy and exile and finally succumbed to an untimely death.
In June of 1891, Wilde met Lord Alfred "Bosie" Douglas, a 21-year-old Oxford undergraduate and talented poet.
Their correspondence is seen as some of the most beautiful in history.
In January of 1893, Wilde writes to Bosie:
"My Own Boy,
Your sonnet is quite lovely, and it is a marvel that those red rose-leaf lips of yours should be made no less for the madness of music and song than for the madness of kissing. Your slim gilt soul walks between passion and poetry. I know Hyacinthus, whom Apollo loved so madly, was you in Greek days.
Why are you alone in London, and when do you go to Salisbury? Do go there to cool your hands in the grey twilight of Gothic things, and come here whenever you like. It is a lovely place and lacks only you; but go to Salisbury first.
Always, with undying love, yours,
Oscar"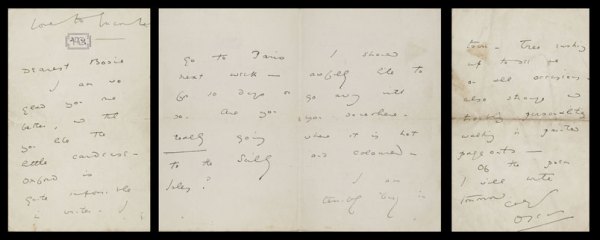 In early March of 1893 Wilde writes:
"Dearest of All Boys — Your letter was delightful — red and yellow wine to me — but I am sad and out of sorts — Bosie — you must not make scenes with me — they kill me — they wreck the loveliness of life — I cannot see you, so Greek and gracious, distorted with passion; I cannot listen to your curved lips saying hideous things to me — don't do it — you break my heart — I'd sooner be rented* all day, than have you bitter, unjust, and horrid — horrid.
I must see you soon — you are the divine thing I want — the thing of grace and genius — but but I don't know how to do it — Shall I come to Salisbury — ? There are many difficulties — my bill here is £49 for a week! I have also got a new sitting-room over the Thames — but you, why are you not here, my dear, my wonderful boy — ? I fear I must leave; no money, no credit, and a heart of lead 
Ever your own,
Oscar"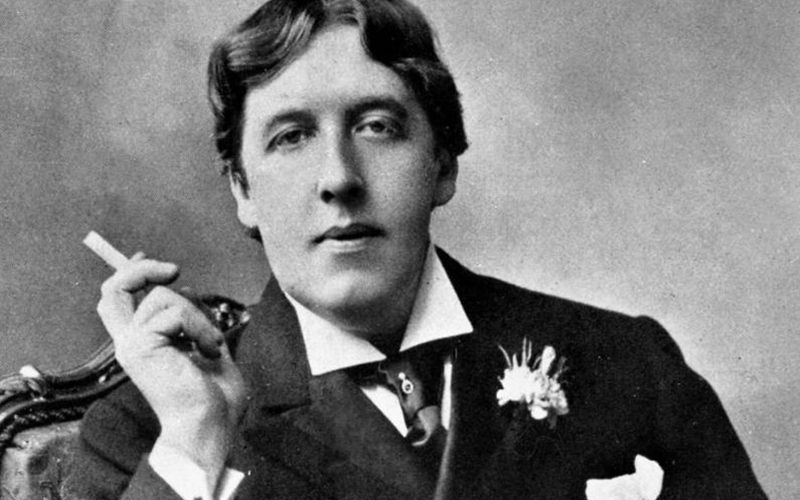 In a letter from late December of 1893, after a recent rift, Wilde writes to Douglas:
"My dearest Boy,
Thanks for your letter. I am overwhelmed by the wings of vulture creditors, and out of sorts, but I am happy in the knowledge that we are friends again, and that our love has passed through the shadow and the light of estrangement and sorrow and come out rose-crowned as of old. Let us always be infinitely dear to each other, as indeed we have been always.
I think of you daily, and am always devotedly yours.
Oscar"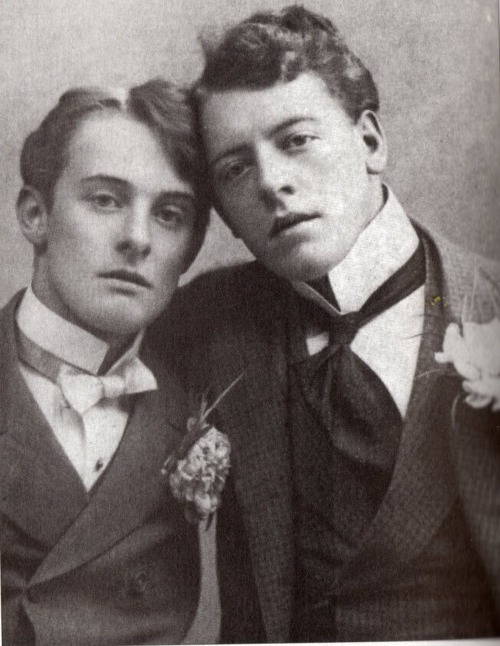 In July of the following year, Wilde writes:
"My own dear Boy,
I hope the cigarettes arrived all right. I lunched with Gladys de Grey, Reggie and Aleck York there. They want me to go to Paris with them on Thursday: they say one wears flannels and straw hats and dines in the Bois, but, of course, I have no money, as usual, and can't go. Besides, I want to see you. It is really absurd. I can't live without you. You are so dear, so wonderful. I think of you all day long, and miss your grace, your boyish beauty, the bright sword-play of your wit, the delicate fancy of your genius, so surprising always in its sudden swallow-flights towards north and south, towards sun and moon — and, above all, yourself. The only thing that consoles me is what Sybil of Mortimer Street (whom mortals call Mrs. Robinson) said to me*. If I could disbelieve her I would, but I can't, and I know that early in January you and I will go away together for a long voyage, and that your lovely life goes always hand in hand with mine. My dear wonderful boy, I hope you are brilliant and happy.
I went to Bertie, today I wrote at home, then went and sat with my mother. Death and Love seem to walk on either hand as I go through life: they are the only things I think of, their wings shadow me.
London is a desert without your dainty feet… Write me a line and take all my love — now and for ever.
Always, and with devotion — but I have no words for how I love you.
Oscar"