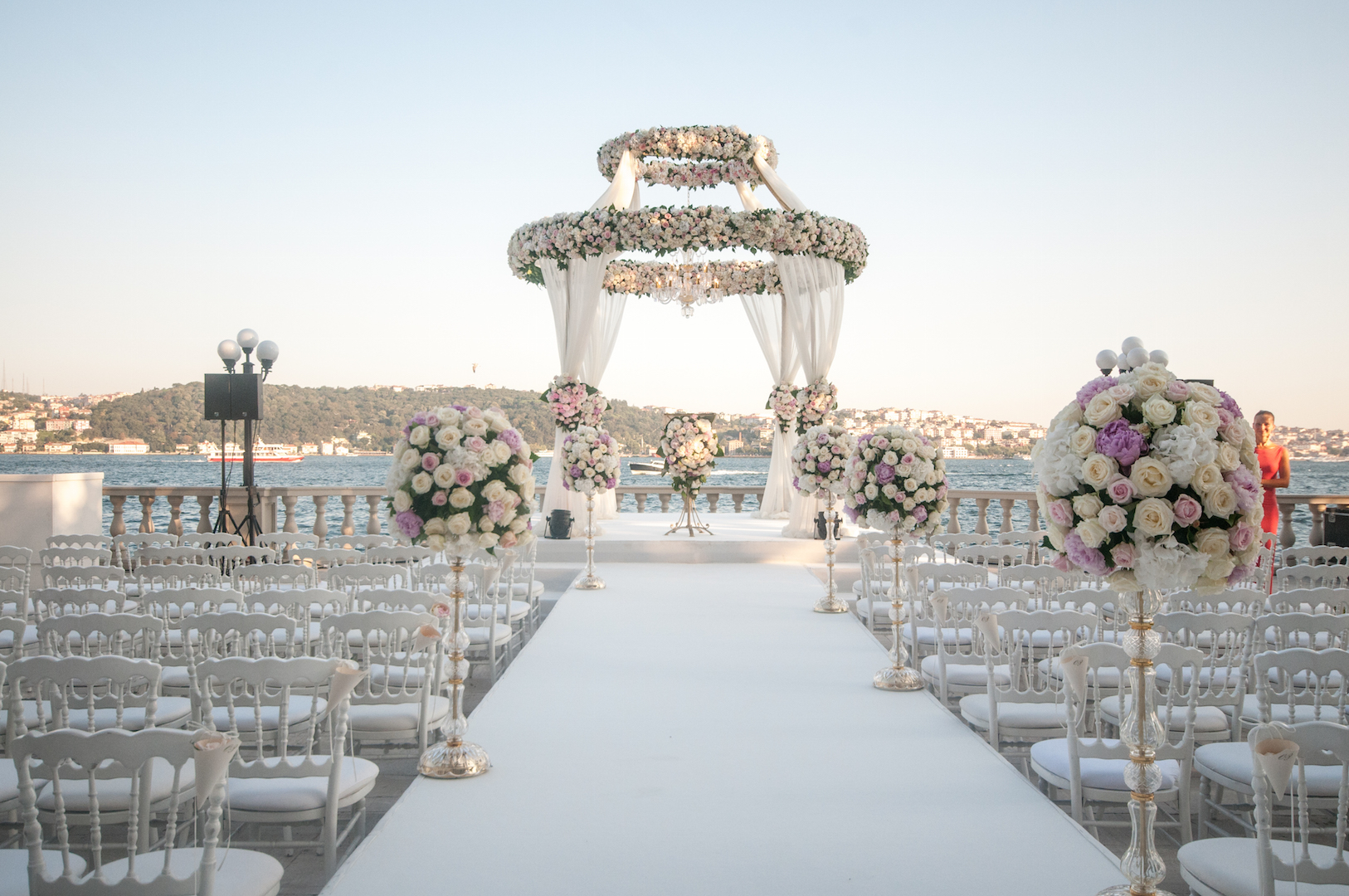 LOOKS LIKE PARADISE: TOP-5 AMAZINGLY BEAUTIFUL LGBTQ Friendly WEDDING VENUES
You are planning your special day and you of course want everything looks just the best. We already told you about best music bands, photographers, make up artists and we hope we helped you. Today is the wedding venues day, the best LGBTQ friendly wedding venues. Let's go!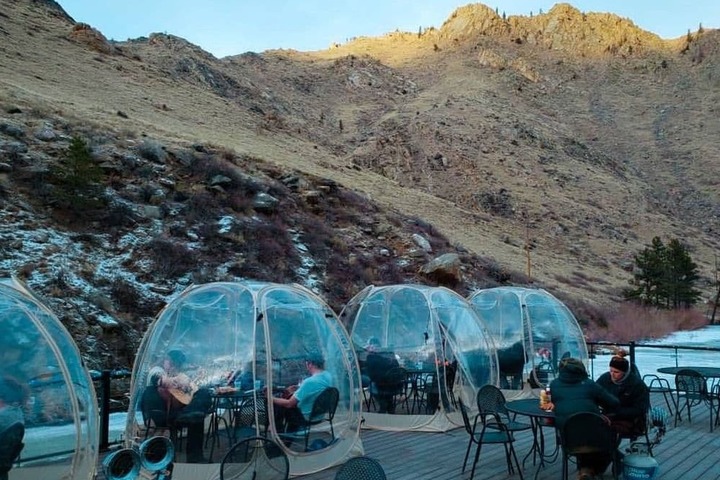 Mishawaka is a legendary music venue, restaurant and bar located in the stunning Poudre Canyon in Bellvue, CO. 'The Mish' can be found 13.7 miles up the Poudre Canyon Highway (CO 14). The Highway begins approximately 10 miles northwest of Fort Collins, and is part of the Northern Colorado Loop Tour.
The Mishawaka Restaurant is open year round, and is a full-service dining experience that gives you the option of eating with mountain views inside or out on our deck which sits over the Poudre River.
Along with our plethora of entertainment options, we also can host a great party. With near unlimited offerings including live music, full catering, black tie events, and weddings; The Mish does not limit itself to to food and music, but rather, caters to the lifestyle of Colorado.
THE WESTIN ATLANTA AIRPORT
Disembark at Hartsfield-Jackson Atlanta International Airport and find an inimitable hotel experience at The Westin Atlanta Airport. Easily accessible from Interstates 85, 75 and 285, they provide guests with a complimentary airport shuttle. Benefit from their location close to local attractions like the Georgia International Convention Center and Lakewood Amphitheater, all while enjoying their close proximity to the airport. As modern retreats, their hotel rooms and suites feature our signature Westin Heavenly Bed and tranquil Heavenly Bath, as well as complimentary Wi-Fi. Refuel after an eventful day of travel in their several dining destinations; Cecilia's Southern Table serves modern comfort food in a lively setting. Reboot at our state-of-the-art WestinWORKOUT Fitness Studio. Showcasing 22,290 square feet of flexible space, their hotel is also an inspired choice for a meeting, conference or wedding near Atlanta Airport.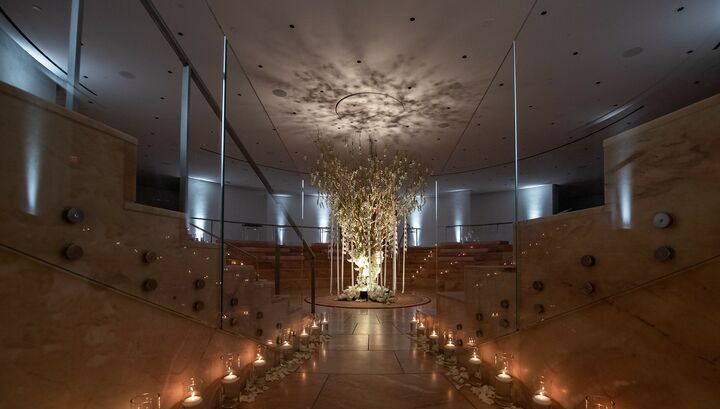 FAENA is one of the world's most impactful brands in the lifestyle and hospitality industry, creating a perfect blend of a hotel and resort experience with local history and deep cultural values. With each unique large-scale vibrant district, Faena possesses the power to shift the gravitational center of each destination to become a new community epicenter and expand its cultural footprint.
Current properties in Miami Beach and Buenos Aires provide urban design expertise, bespoke architecture and development of innovative culinary concepts. Faena Districts include experiential retail, healing and wellness, cutting-edge and interdisciplinary art and culture, topped with original entertainment.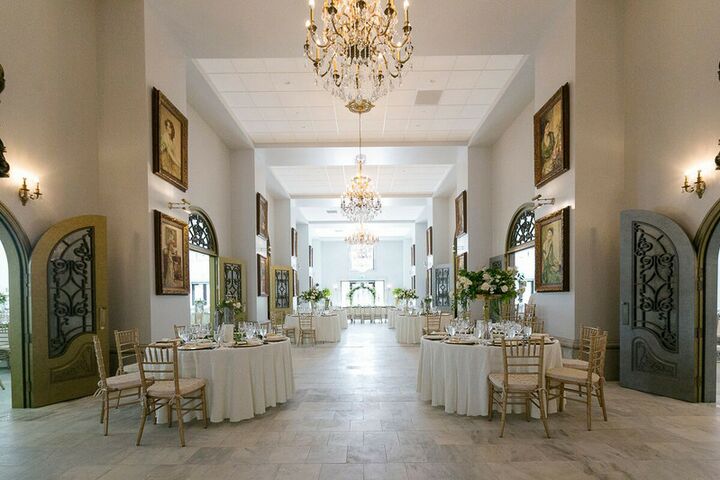 Chateau des Fleurs is a full-service wedding venue located in charming Eagle, Idaho. Featuring two beautiful ballrooms to choose from and acres of elegant gardens behind the Boise River, they host both casual and black-tie events for up to 500 guests. Their experienced staff is here to listen to your needs and guide you through each detail, providing their own services or recommending the best of both local or national vendors to create your day, your way.
With premier in-house catering, elegant bridal suites for your big day, and competitive pricing that includes sophisticated Chiavari chairs, plush linens and more, their goal is to bring your day of love to life in a way your guests will never forget.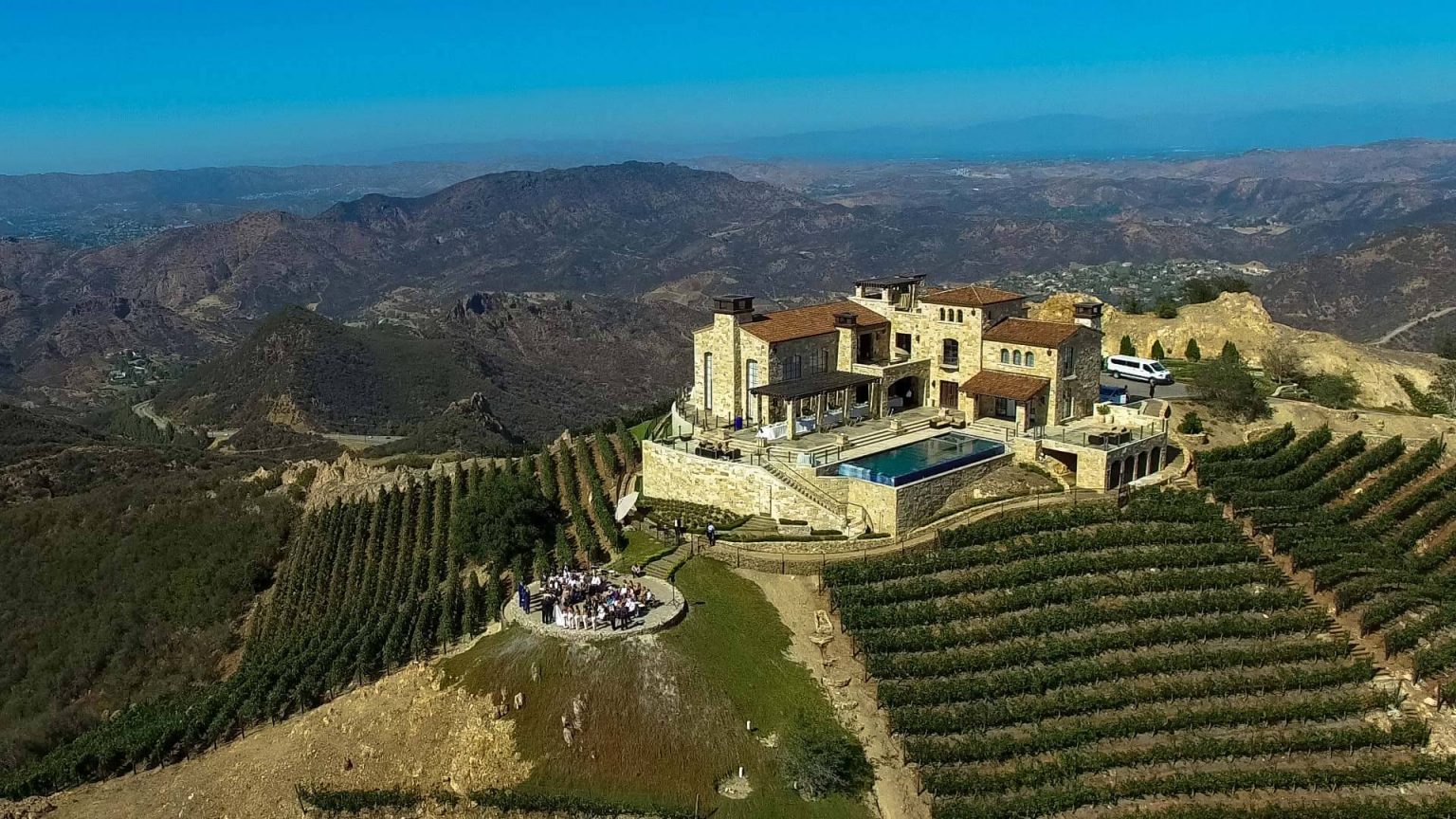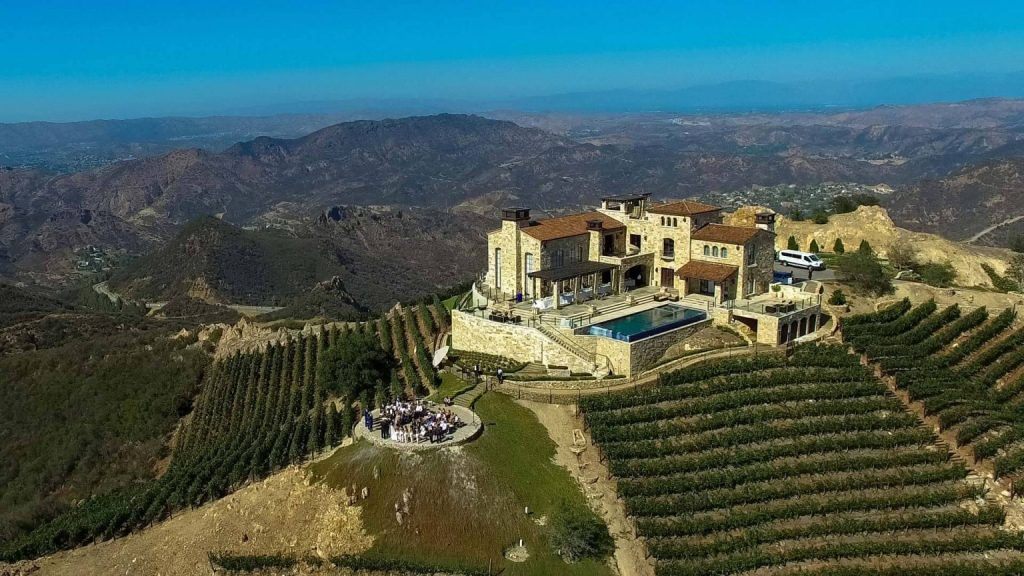 Founded and family owned since 2003, Malibu Rocky Oaks Estate Vineyard consists of 10 planted acres on a 37-acre plot. Hand picked and meticulously maintained by the same team of professionals since conception, the vineyard has become one of the most recognized and awarded in the region.
The unique location, geography and volcanic soil surrounding the estate has resulted in the sought after color, flavors and aromas found only in their wines. Grown at 2,000 feet with steep hillsides allows for exceptional drainage and sun exposure, in correlation with their Mediterranean microclimate results in perfect growing and ripening conditions. Because of new local government rules, Malibu Rocky Oaks vineyard, estate and style of wine can never be replicated.