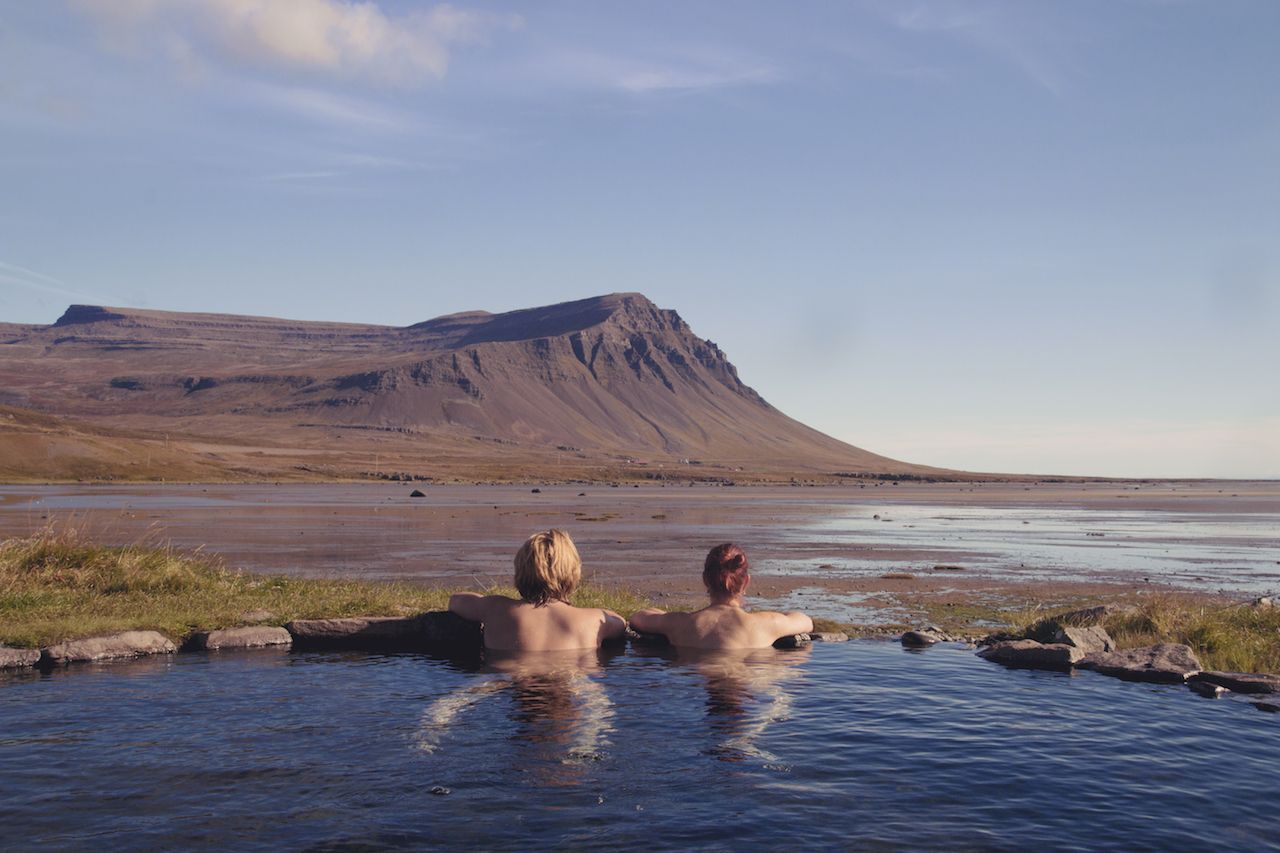 OUR TOTALLY THE BEST DESTINATIONS FOR YOUR LGBTQ WEDDING
Whether you prefer planning an elaborate ceremony in a luxurious location with an on-site wedding planner or would rather head to an adventurous escape with just your partner by your side, there's a queer-friendly destination for every personality and wedding ambiance that exists. So, without further ado, here are the best LGBTQ-friendly wedding destinations on the planet.
Nine years ago, Argentina became the first South American country to legalize same-sex marriage — a feat that's representative of the open-minded and accepting nature of this country. This is especially the case in Buenos Aires. To experience the full richness of the culture of the city, seek out wedding venues in Puerto Madero, a chic neighborhood with plenty of waterfront views and event spaces. After your ceremony, spend your honeymoon soaking in the luxurious accommodations at the gay-friendly hotel.
Back in 2015, Ireland became the first nation in the world to legalize same-sex marriage (as opposed to civil unions). While Dublin is an ideal destination for queer couples, it's actually worth heading west to the restored medieval Ashford Castle near Cong. This 83-room luxury hotel is full of fine restaurants, a spa, and expansive grounds. For those couples seeking the ultimate romantic destination wedding, Hideaway Cottage, a former boathouse, can be rented and provides a private retreat with lush gardens and lakefront views.
Punta Cana, Dominican Republic
The beaches of Punta Cana in the Dominican Republic are among some of the best in the world — and happen to be an accepting place for members of the LGBTQ community to get hitched. Aside from taking a dip in the legendary neon-blue lagoon, Hoyo Azul, you can book your unforgettable wedding ceremony at Jellyfish, a seaside restaurant that actually helps you plan your perfect beach wedding — from the food to the first dance.
Since 2013, same-sex marriage has been legal in New Zealand, and it's still considered to be an incredibly queer-friendly vacation spot. This is why LGBTQ couples looking to tie the knot overseas often choose to do so in Queenstown — a welcoming and accepting metropolis surrounded by heart-pounding outdoor excursions like whitewater rafting, bungee jumping, and skydiving. Queenstown also holds an annual Winter Pride Festival, in which queer people from all over the world attend a week full of skiing, dance parties, and mountain walks.
While Rio de Janeiro may seem like the obvious choice for a destination wedding in this accepting and open-minded country, don't overlook the city of Trancoso, a beach town that contains two LGBTQ-friendly hotels. For the best views and historic accommodations in Trancoso, look into hotel or spa as a place to say your vows and enjoy your first few nights together as a newly married couple.
If you find wedding planning to be a stressful activity on your own, enlist the help of Iceland-based and lesbian-owned Pink Iceland — a company that specializes in gay wedding and honeymoon planning. From quaint church weddings to scenic mountain vistas, this agency will help you score the most gay-friendly and unforgettable wedding that the country of Iceland has to offer.
Despite the fact that only civil unions are legal in Mexico — not same-sex marriages — the city of Puerto Vallarta offers a romantic retreat on the beach. For your wedding ceremony, look no further than the city's own "luxury LGBTQ" Almar Resort — where the in-house wedding planner and stunning views make this destination well-worth the plane ride. After you exchange your vows, leave all of the stress of wedding planning behind with a venture to the gay-owned Oceano Sapphire Beach Club, where you can enjoy delectable cuisine surrounded by unforgettable ocean views.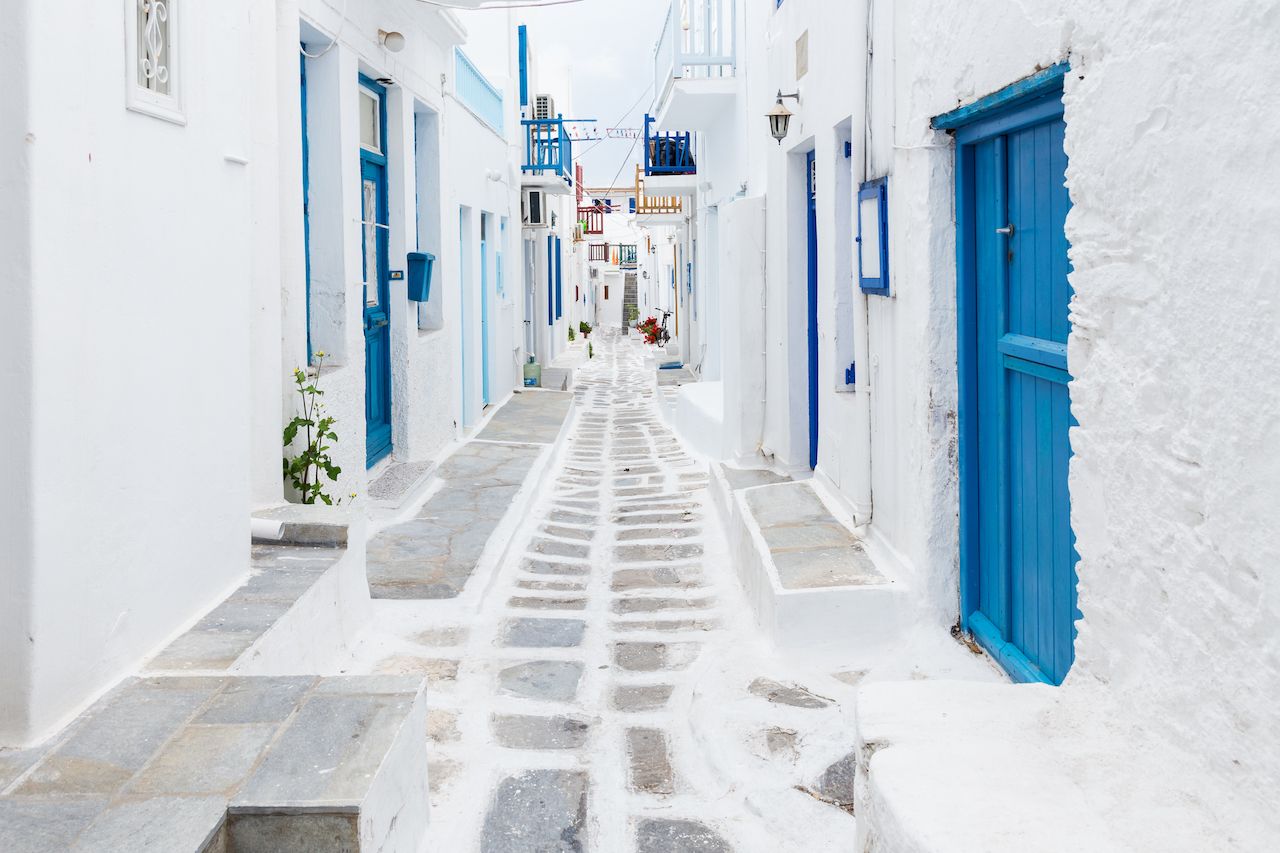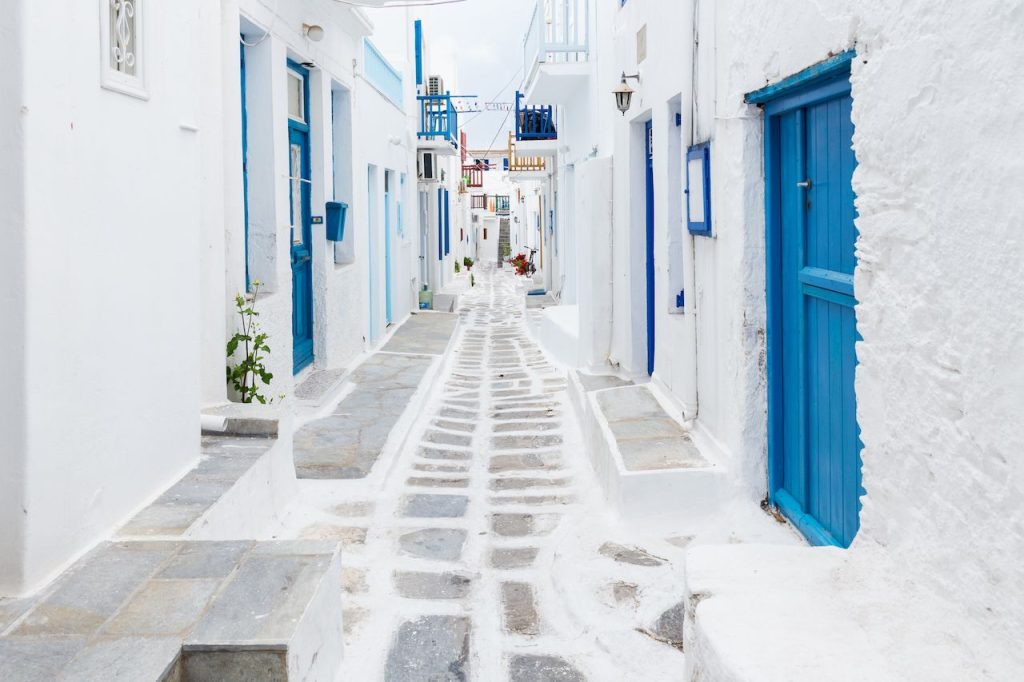 Since former First Lady Jackie Kennedy claimed Mykonos to be a chic escape, the city has witnessed an astounding amount of destination weddings — and it's easy to understand why couples of all sexual orientations seek the beginning of marital bliss in this seaside town. Even though same-sex marriage is not legal in Greece, a commitment ceremony amid the endless blue and rocky scenery of Mykonos's San Giorgio Hotel (with its inner gardens, impeccable cuisine, and whitewashed exterior) will give you a true taste of what falling in love in Greece truly feels like.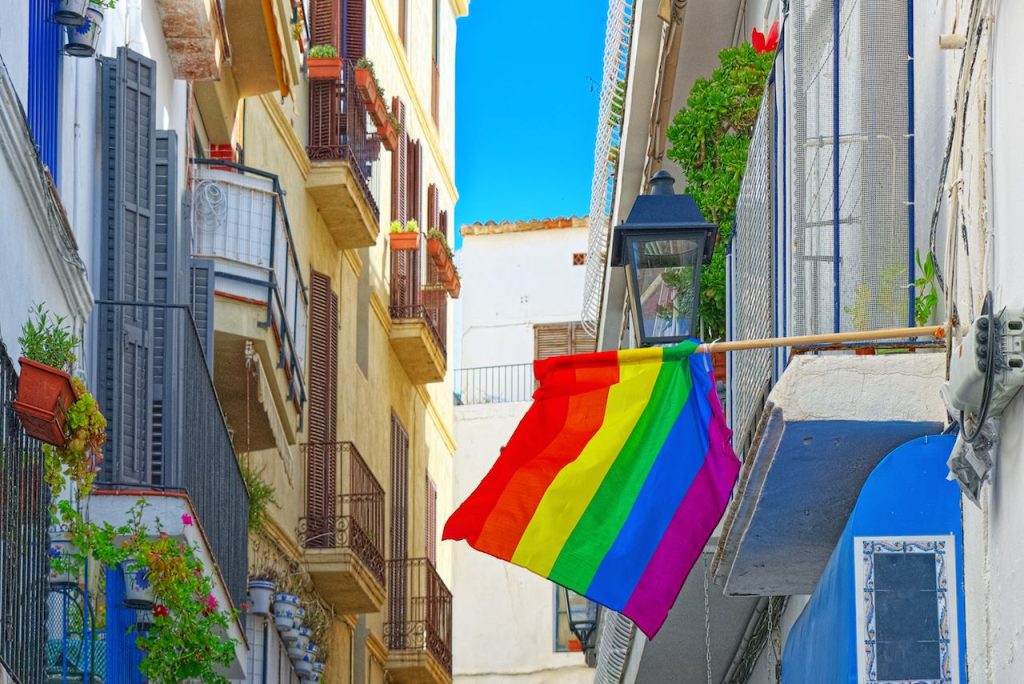 Considered to be one of the most gay-friendly countries in the world, Spain provides a serene destination wedding in its enchanting coastal city of Sitges. Located just south of Barcelona, this city has a stunning coastline and a colony of artists that have occupied the land for decades. And, thanks to both of these positive attributes, Sitges is the ideal romantic location — especially if you decide to have your ceremony at Dolce Sitges, a resort that offers LGBTQ-specific wedding coordination and amazing views of the Mediterranean as you say your "I dos."