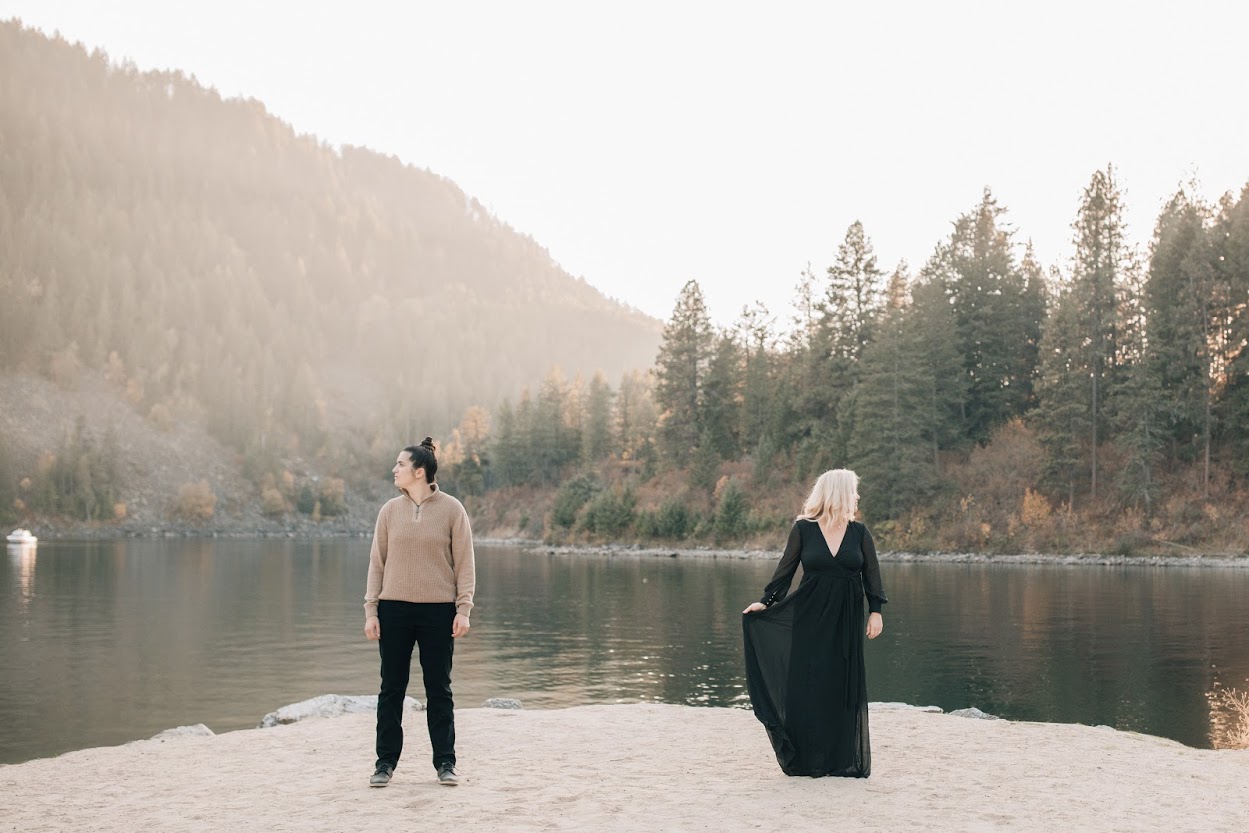 REAL PROPOSAL STORY OF Abby AND Carina
Abby: Her proposal wasn't what she had planned. We were living in Boston, Massachusetts when she bought my ring and had planned to pick it up the following week at the showroom. 
The COVID hit the east coast and everything was chaos. We were afraid to be trapped in our tiny apartment dealing with a pandemic, so I called my family and said we were going to move back to the Midwest immediately. Little did I know, my fiancé Carina was waiting for the ring to arrive downtown and a couple days before our move, the city shut down and my ring was trapped in a closed showroom. 
We left Boston without it and without me knowing the stress she was under trying to keep her ruined plans a secret from me. After two days straight of driving in fear, we got to my parents' house completely exhausted. We spent about a month there – Carina making secret calls begging for someone to find and send her the ring. 
Luckily, it came after two months of waiting. She took me on a picnic at a park I grew up going to and could barely get the question out through tears. I sobbed back knowing her perfect proposal had been ruined. I told her in my eyes, it was everything I've ever dreamt of. A personal, special moment we shared in the midst of a dark and uncertain time. 
Spread the Love! Help the LGTBQ+ Community!
Share this love story on social media