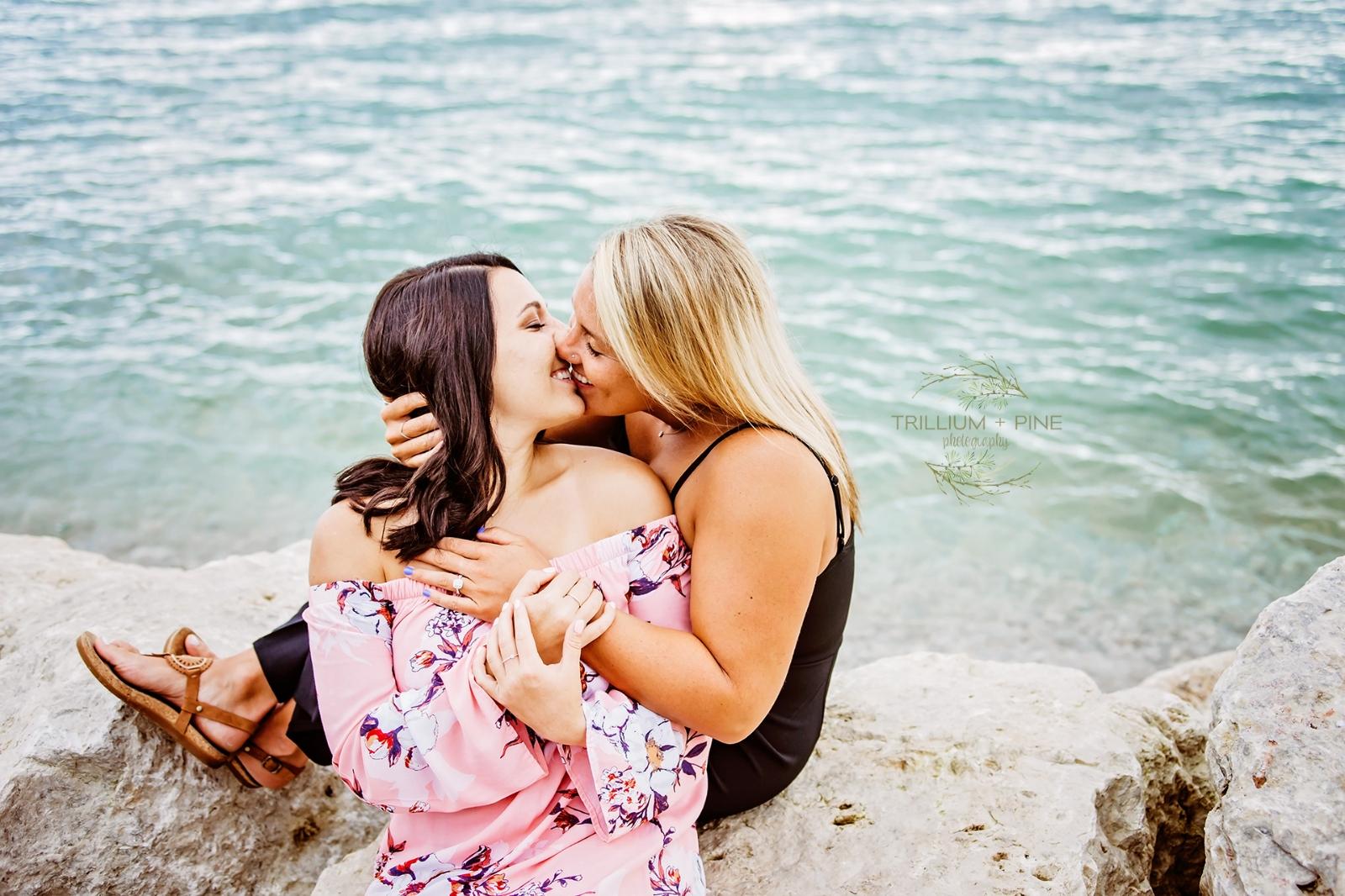 Real Proposal Story of Olivia and Taylor
Getting engaged was one of the most exciting things that happened to Taylor and Olivia in the 2020 year.
Olivia: I beat Taylor to it in August when we went to Mackinac Island, MI. Olivia waited until the last day of our amazing vacation as Taylor thought we were just simply going to a nice dinner.
I had picked a spot that we had seen earlier that week and thought it was beautiful. On our way to "dinner," I stopped her at our spot and told her how much I loved her and wanted to be with her forever and got down on one knee. She was so shocked and excited! We then got to have a photo shoot for the next hour as a newly engaged couple! 
A couple months passed, and Taylor decided it was her turn to propose to me. We were actually going wedding dress shopping together for the first time, we walked inside the bridal salon and Taylor grabbed my hand and lead me to an aisle of rose petals and candles with a sign above saying "will you marry me" and so many of our favorite pictures of us hanging around. 
And it was extraspecial because all of our closest family and friends were there surrounding uswith love and support! I felt like the most special girl in the world at thatmoment.
Not to mention, we bothfound our dream dresses that day! We are both so excited to start our forevertogether and start a family! Our wedding will be this September, 2021. ♥️
Spread the Love! Help the LGTBQ+ Community!
Share this love story on social media