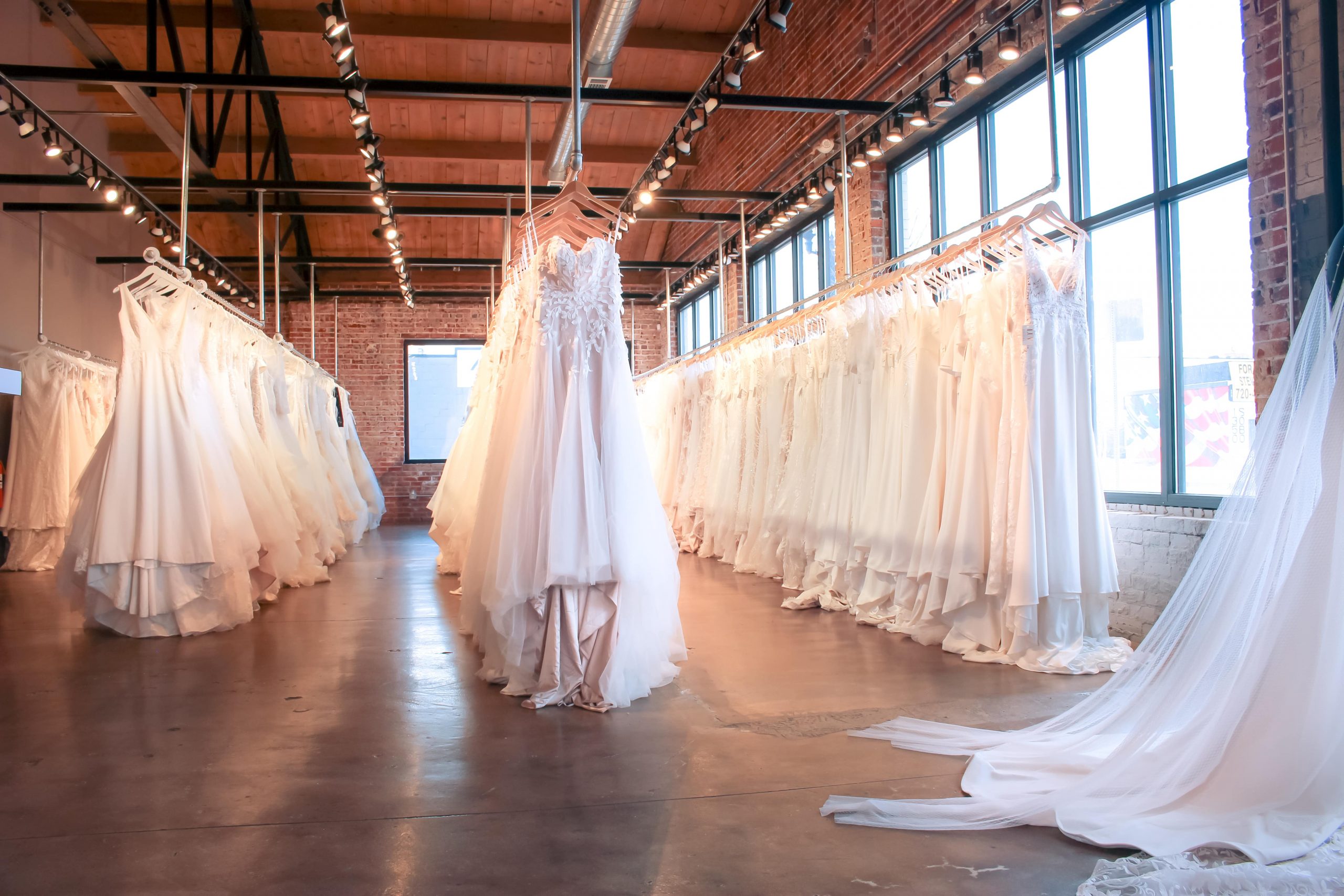 THE BEST AND THE MOST BEAUTIFUL LGBTQ FRIENDLY BRIDAL SALONS
You are planning your wedding and of course everything must look perfect, we know it. Especially wedding suit, whichever style you need, you will find it in these special and really LGBTQ friendly bridal salons, let´s go!
When you visit The Wedding Shoppe you'll find that we are unlike any other bridal boutique in Metro Detroit. Or any wedding dress shop in Michigan, for that matter. We've done all we can to ensure you feel relaxed and at ease at The Wedding Shoppe. We believe finding your wedding dress should be an intimate, memorable experience for you, your friends and family.
You'll love our spacious lobby with a free coffee bar just for you and your guests! Once your entourage arrives, you'll be taken to your Private Bridal Suite. Your dedicated Bridal Stylist will make you feel like the only bride in the whole boutique! We offer you this because we know planning a wedding can be stressful, but finding your wedding dress shouldn't be!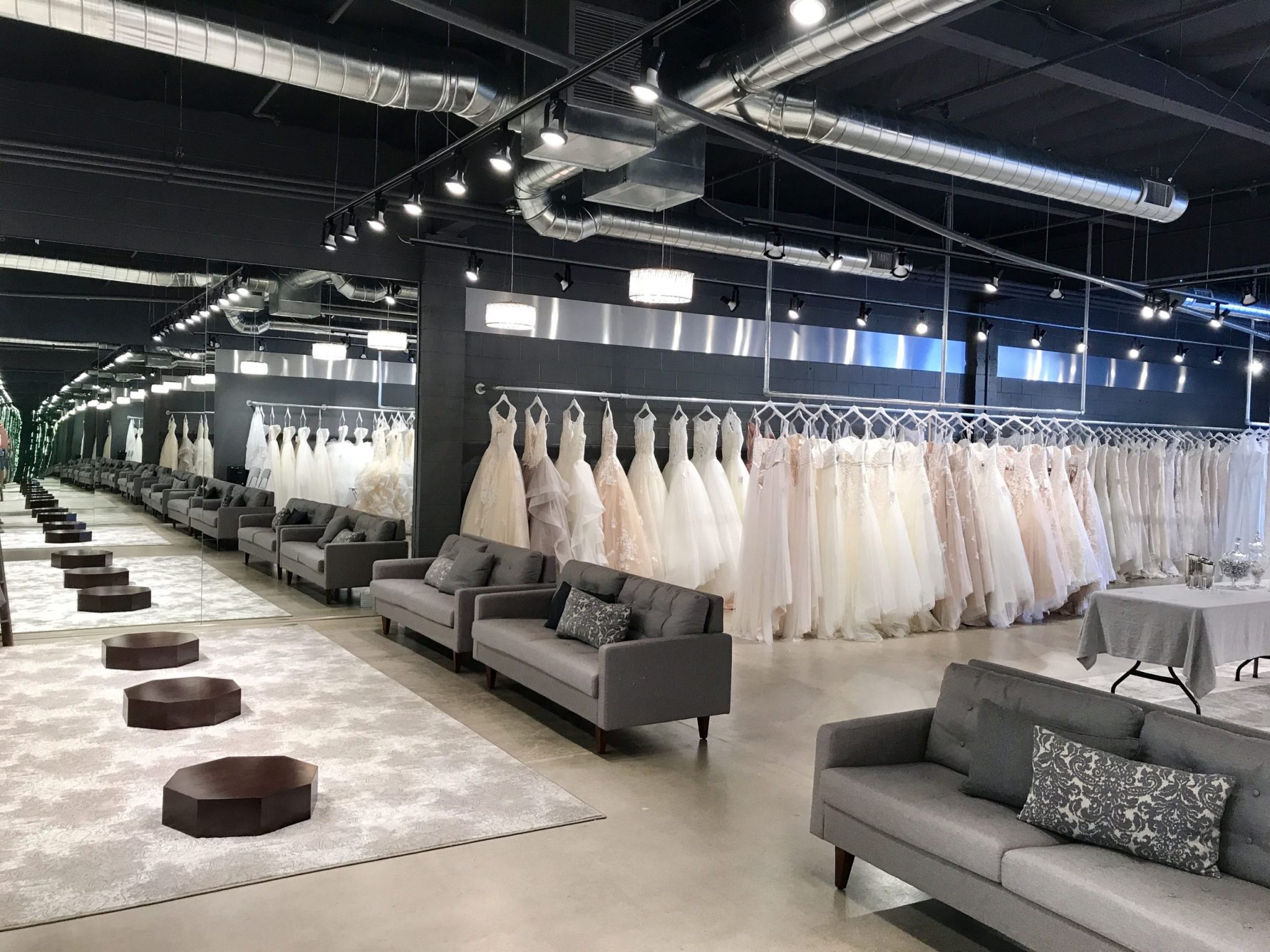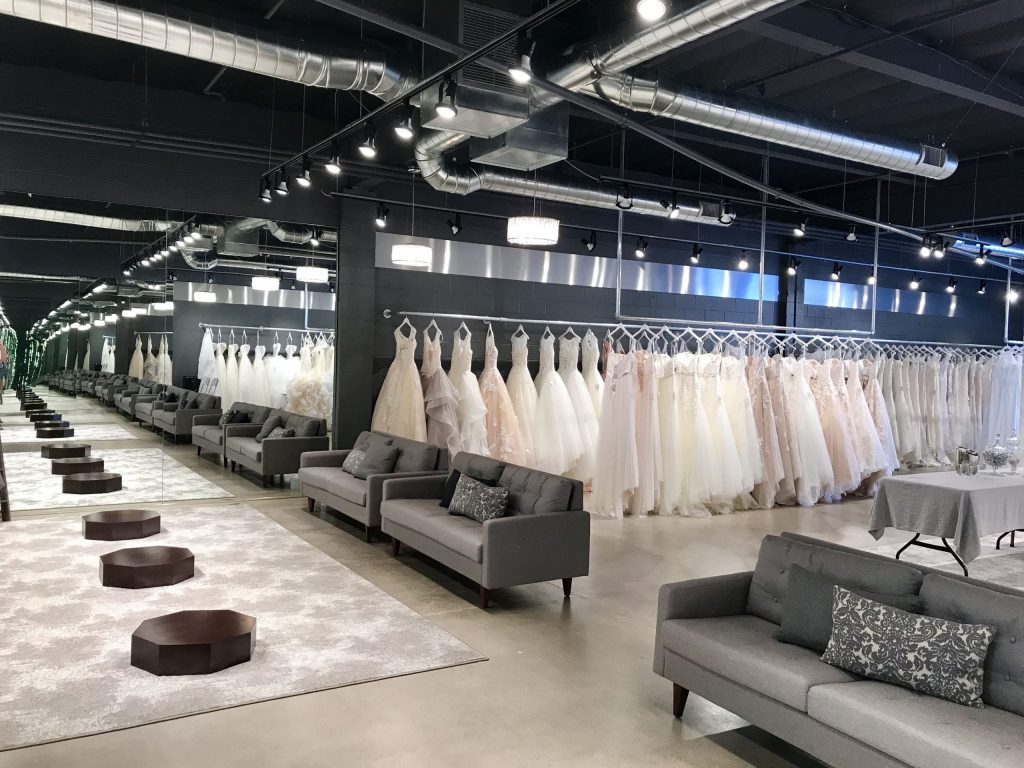 The Luv Bridal experience is an unforgettable moment in the journey to your wedding day. At Luv they focus on the experience more than any other aspect, ensuring that a bride's time with them is carefully considered so that it is filled with passion and commitment from the moment a bride walks through their doors to walking down the aisle. At your appointment you can expect one-on-one styling with a dedicated and intuitive stylist, multiple colors and sizes of your favorite samples, multiple payment options to fit your needs, and a luxury showroom to call home with your Luv family.
Ohio's premier, one-stop-shoppe bridal salon. Henri's Cloud Nine has been dressing brides for over 60 years. Their staff is dedicated to full-service and to presenting the largest selection of bridal and formal wear in northeastern Ohio. It is Henri's Cloud Nine's goal to provide today's bridal customer with knowledgeable and creative personnel.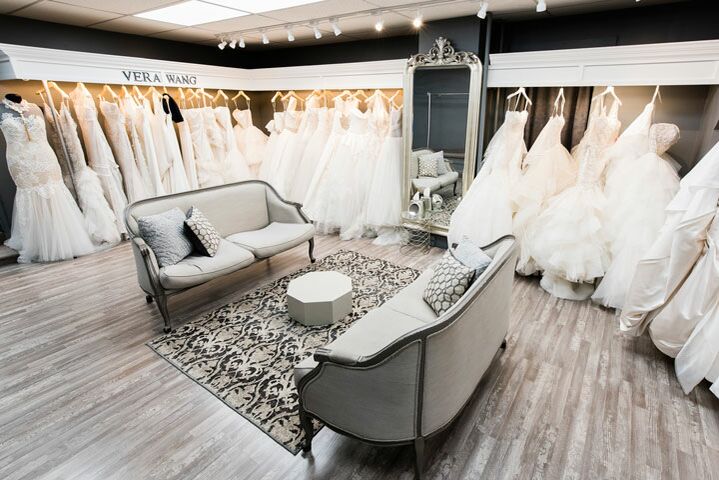 Bride and Formal is a wedding boutique based out of Cincinnati, OH. Drawing in soon-to-be newlyweds from the Queen City and beyond, this formal wear service specializes in creating their clients' dream dresses. Stocked with a vast collection of garments, their expert staff is committed to tailoring your perfect wedding attire. Combining salon expertise with superlative customer service, this family-owned bridal shop will endeavor to provide you with a dress designed to turn heads. With several decades of experience, this sought-after boutique has been fitting brides since 1959. Their distinctive blend of personalized service and jaw-dropping wedding apparel has earned them an esteemed reputation on the Buckeye State's bridal salon scene. By maintaining relationships with some of the industry's most à la mode fashionistas, they can offer their clients the latest attire. This business is now one of the largest bridal services in the country and their staff aims to maintain their success. Renowned for their caring approach, Bride and Formal's bridal consultants are passionate about finding you the right dress. Whether you desire something traditional or vogue, their team will strive to provide you with a dress that meets your wishes. They recognize the importance of a timeless wedding dress and are excited to be a key part of your big day. Open seven days a week, they often put on trunk shows that showcase the current wedding garments trends. Bride and Formal offers a range of services designed to ensure that you say 'I do' while wearing your ideal dress. Boasting a collection of over 3000 dresses, the shop is stocked with over 100 of the most fashionable designers, such as Maggie Sottero and Enzoani. You will be matched with one of their professional bridal consultants to discuss your preferences one-to-one, and they will work diligently to realize your vision. Their product selection consists of dresses and a host of accessories, such as tiaras, veils, sashes, and headbands.
UNVEILED BRIDAL COLLECTION
Unveiled Bridal Collection is thrilled to bring a new experience to the brides of Arkansas. They offer a wide range of designers from Couture to Contemporary so that no matter your vision or venue they can help you find "The One", the gown of your dreams. They offer designer lines exclusive to Unveiled such as Monique Lhuillier, Marchesa, Amsale, Anne Barge, Liancarlo, and Lazaro along with diffusion lines such as Bliss Monique Lhullier, Azul by Liancarlo, and Marchesa Notte to name a few. That indescribable feeling of your wedding day starts here, from their mural wallpaper to the gorgeous flower wall that is Instagram worthy! They love working with brides during such a memorable time and are honored to serve you from the moment you choose your gown until your Wedding day.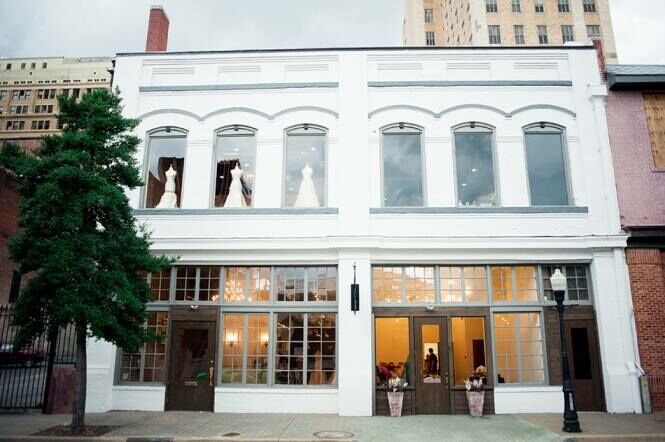 Nestled on historic Morris Avenue in the heart of downtown Birmingham, Alabama, the heidi elnora Atelier is known across the country, and especially in the Southeast, as one of the top bridal boutiques in the U.S. Heidi and her dedicated staff of knowledgeable stylist cater to each of their brides in a private and personal setting, helping the bride to find the perfect wedding dress, veils, and accessories. Brides can choose from over 100+ dresses through their 3 main bridal gown collections: heidi elnora, Hello Darling, or they can design their own wedding dress from our famous, "Build-A-Bride" line (as seen on TLC's "Bride By Design")