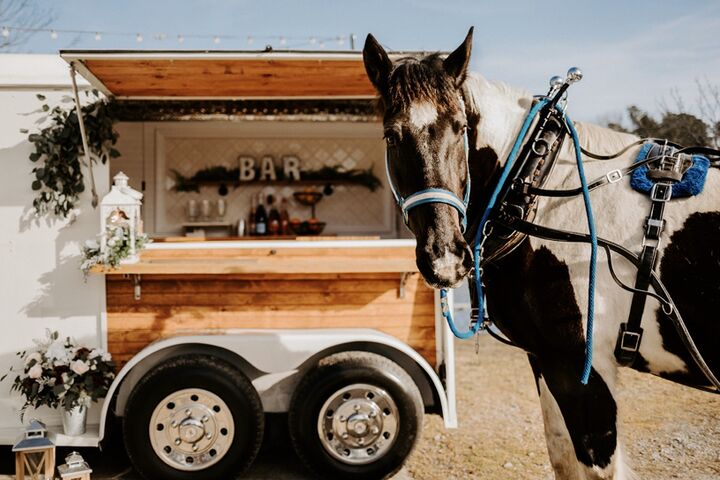 THE BEST LGBTQ FRIENDLY BAR SERVICES AND BEVERAGES
Everything is important when we talk about your wedding. Photographers, make-up, catering, florists, music and of course bar. Remember good bar is a good party! That's why today we wanna talk about LGBTQ friendly bar services and beverages. Come with us!
ROLLING TAVERN
Formerly a 1970 vintage two horse trailer, Rolling Tavern has been converted into a stylish pop up Mobile Bar giving a premium experience to any event. Their unique, eye-catching and beautiful bar is perfect for weddings, corporate events, holiday parties, birthday and anniversary parties, bridal showers, rehearsal dinners, fundraisers and so much more! You name it, they'll pull up and start the party!
All their drink menus are bespoke to each event and carefully designed with their clients during pre-event consultations. They're all about distinctive drinks, seamless service and unbeatable attention to detail all while serving from our unique trailer mobile bar. They will curate your signature cocktails with fresh & locally sourced ingredients. Rolling Tavern want to make sure they create an experience that you and your guests will talk about for days to come.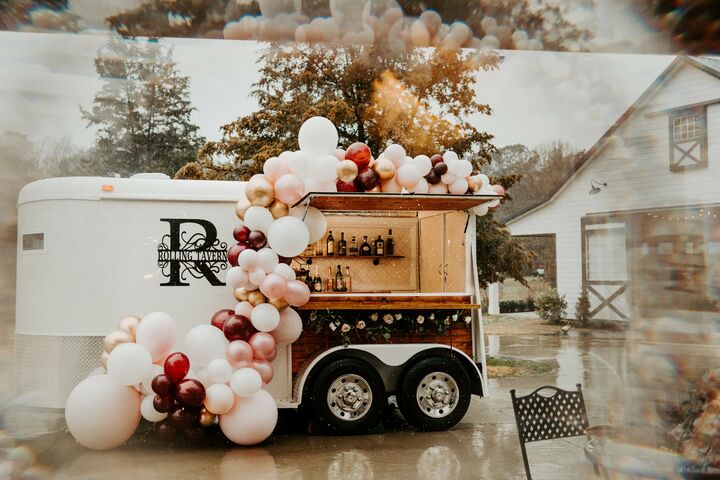 THE AERO BAR ATLANTA
The Aero Bar is based in Atlanta, GA. Duke is their most mobile bar. He is where you want him to be and when you want him to be there and a perfect addition to one of their bartending packages. They work with seasoned, talented and licensed bartenders and mixologists whom they fully trust to provide you with the best bartending experience possible. They will customize their bartenders to your event needs. They can help create specialty cocktails, cocktail menus, provide professional beer and wine expertise and create local craft or exotic import beer lists to make your event unique and specialized. They can also create a cocktail recipe just for you! They are also happy to provide service for any type of event and provide a non-alcoholic beverage menu ranging from sodas, iced-teas, coffee, mocktails, and more.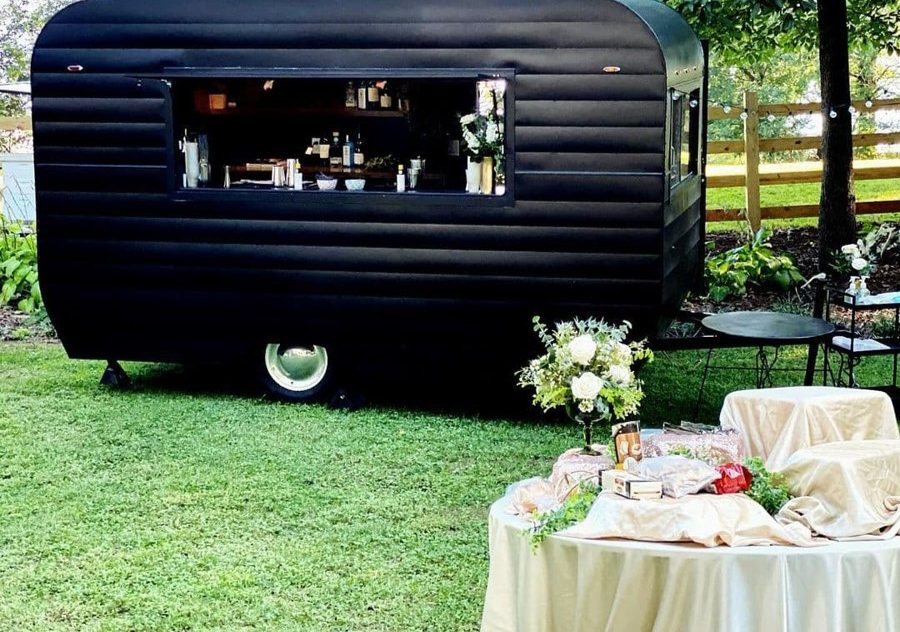 TOTAL WINE & MORE
When you raise your glass at the reception, the moment should be just right. With thousands of hours of training, their experts are your trusted guides to making the perfect selections for your perfect day. The best part? They have thousands of wines, beers and spirits at a value you won't find anywhere else, including your venue or caterer. Come visit their for a complimentary in-store consultation. How much do you need? Total Wine and More know – thousands of weddings later, they've got this down to a science. They'll help you pick wines and beers that pair perfectly with your menu, find a signature cocktail that's so "you" and choose a special bubbly to make your toast memorable. Plus, they happily offer refunds for unopened bottles, third party pick up, and many more perks so you can plan worry-free!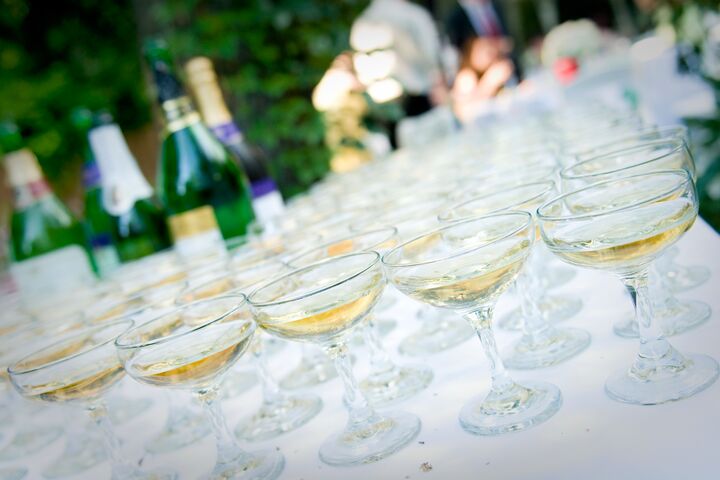 BARTENDING SERVICES BY MR. CAROL, INC
Bartending Services by Mr. Carol, Inc. has been in business since 1990 and serving the great state of New Hampshire ever since. They specialize in everything from cash bars to open bars at birthdays, corporate events, fundraisers, weddings, events of all sizes from formal to informal. They are a bar service that comes directly to where the party is at with no hassle to you. At Bartending Services by Mr. Carol, Inc., they take pride in the services they offer and make it a memorable experience for everyone attending the event. With more than 35 years of experience, you can trust them with bartending your next event.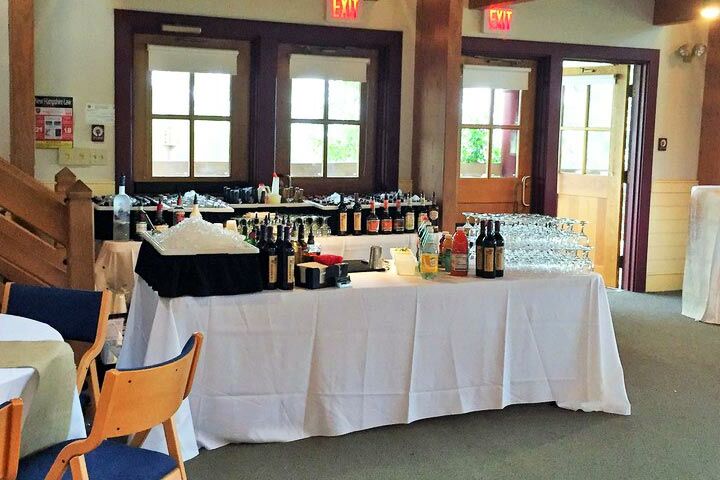 HOPS & HONEY BAR CATERING
They have been in the hospitality industry for a combined 38 years. They have a passion for service and always strive to provide exceptional service to all their guests. Hops and Honey love to offer local products whenever possible and honestly think that the Gallatin Valley has some of the best craft beers in the country! They love to find new and interesting wines and introduce them to clients. They favorite part of catering it helping you customize your event to match your dreams.
Their bartenders are knowledgeable and responsible. Every party is different and therefore, every bar is different, for a customized quote for your party please contact them and they will be happy to put together bar options just for you.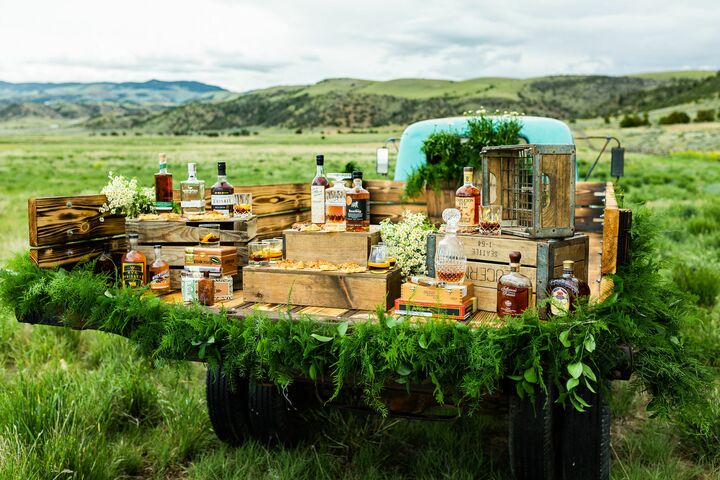 MAC'S LIQUOR
Mac's Liquor wants your special event to go off without a hitch, that is why they're here to make your liquor catering needs easy for you. They'll work closely with you to ensure that your tastes are met and that they're providing you with the best options for your guests.
Whether you're having a party, celebrating your wedding, anniversary or another special occasion, they have everything that you need.
Are you looking for an affordable company to stock the bar for your special occasion? Mac's Liquor provides full-service liquor catering in the Twin Cities Metro Area and Greater Minnesota. No matter the beer, wine or your selection of top-quality spirits and liquor, they will deliver it for you. And for your convenience they partner with local bartender services including: With A Twist, Liquid Motion, and the Minnesota School of Bartending.