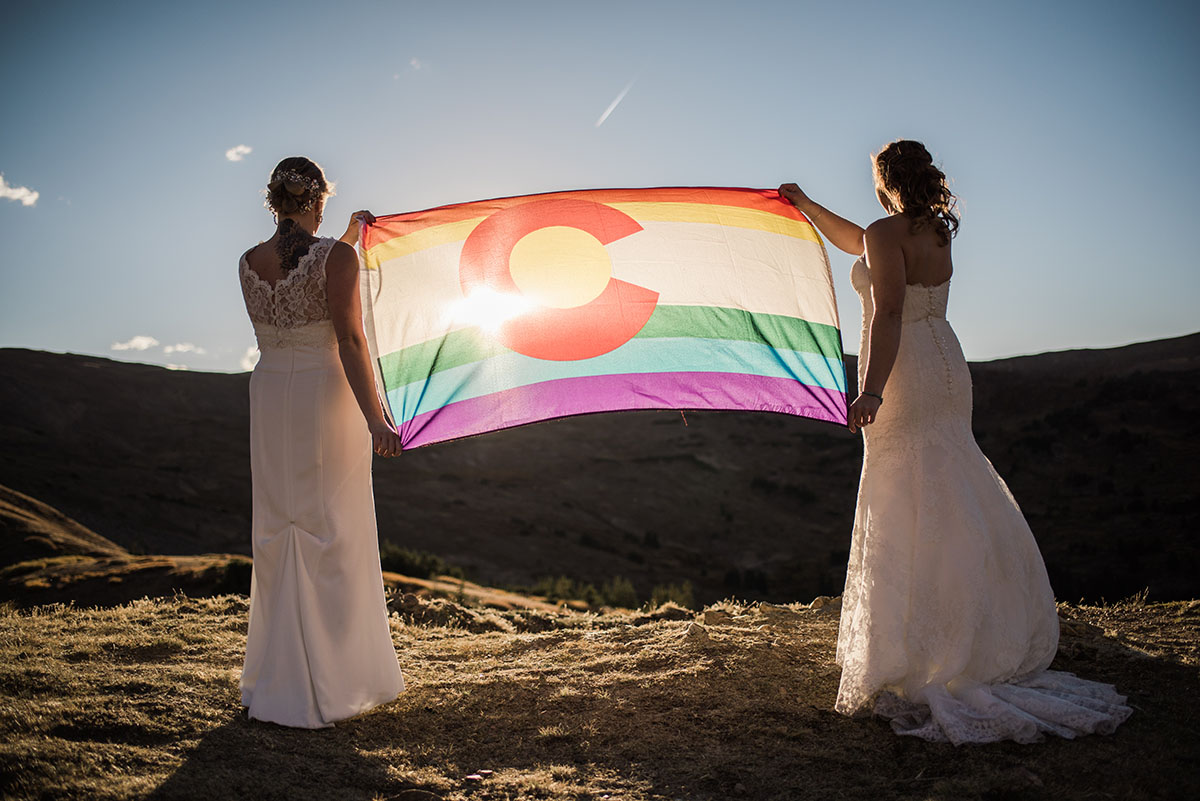 MAGNIFICENT AND SIMPLE LGBTQ WAYS TO SHOW PRIDE ON YOUR WEDDING
We know you are proud to be a part of big LGBTQ community, that's why in this article we want to share with you some ways to infuse your pride throughout your wedding ceremony.
1. Create a colorful ceremony backdrop–or use rainbow ribbons for handfasting
2. Get fun accessories and werk those wedding photos
3. Wear colorful cufflinks
4. We're swooning over these dip-dyed dresses
5. Go bright and bold with your wedding flowers
6. WEAR rainbow-soled shoes
7. Be loud-and-proud with a wedding ceremony sign like this one
8. vibrant smoke bombs make an Instagrammable photo op
9. balloons make a great photo prop
10. Put your pride up in lights
11. matching florals make a grand statement
12. Complementary chair signs are an affordable yet adorable touch
13. Moving on to the cake
14. "guest book" frame is a great way to incorporate your pup
15. topping the tiers with figurines in your likeness
16. celebrate the notion that love ALWAYS wins
17. Encourage your guests to "Love in color" with these DIY wedding favors
18. get a bunch of rainbow sparklers
Hope our advices will help you to make your ceremony bright and really pride! And remember on our pages you always can find LGBTQ friendly vendors who will help you with just everything.