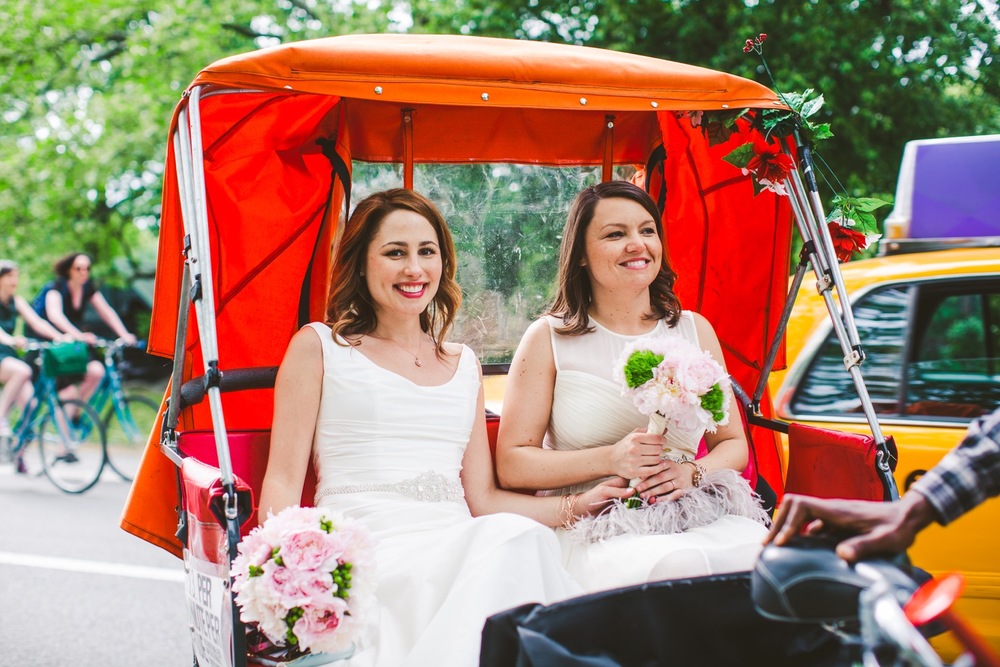 HOW TO COUNT EVERYTHING: WEDDING BUDGET BREAKDOWN
It's no secret that one of the trickiest parts of getting hitched is figuring out your wedding budget breakdown (that's why it's step one in our how to plan a wedding step by step guide). So to help you figure out your exact breakdown of wedding costs — and what wedding budget percentages to divide among catering, attire, flowers, music — we surveyed thousands of couples around the country in our report to share their wedding budgets with us — and we're sharing the average wedding budget breakdown here, so you can make the most informed decision for your day.
Remember, though, that what we've outlined is the average wedding cost breakdown and wedding budget percentages — how you choose to create your own wedding budget breakdown is completely your call (along with whomever else is paying for the wedding). You may choose to spend more or less in certain areas depending on your preferences and personality, and that's totally okay. Also note that your wedding cost breakdown and wedding budget percentages may differ depending on where you're getting married, the size of your guest list, and other factors. An online wedding budget tool can be helpful in doing the tricky math for you.
Venue, Catering, Cake, and Rentals: 50% of total wedding budget
You'll notice that the biggest chunk of your wedding budget breakdown will be taken up by your venue and your catering costs. First, you'll need to make sure that you find a venue that can comfortably fit all of your guests, and has location options for different weather scenarios. You'll also want to find a venue that fits your style—whether it's a rustic barn, a hotel ballroom (bonus points if it offers room blocks for weddings!), or a modern, industrial space.
As for catering, it's clear that your guests will be expecting delicious (and plentiful!) food. Remember, though, that your catering bill doesn't just mean the actual food—you're paying for preparation, equipment, wait staff, and more. If your caterer is also handling the bar, the liquor and bartenders are also part of this bill.
Your wedding cake and any additional desserts will also account for part of this wedding budget percentage, too. From glamorous multi-tiered fondant confections to rustic naked cakes, there are lots of different types of cake styles to choose from—the more elaborate and bigger the cake, the more expensive.
And don't forget about rentals, either. You'll likely need to rent a variety of items for your wedding — tables, chairs, glassware, linens, flatware, and much more — so be sure to factor them into your wedding budget breakdown. If you're hosting an outdoor wedding, a tent may be necessary. In some cases your venue or caterer will provide these items for you. If not, you'll need to hire a separate rentals company to supply these important details.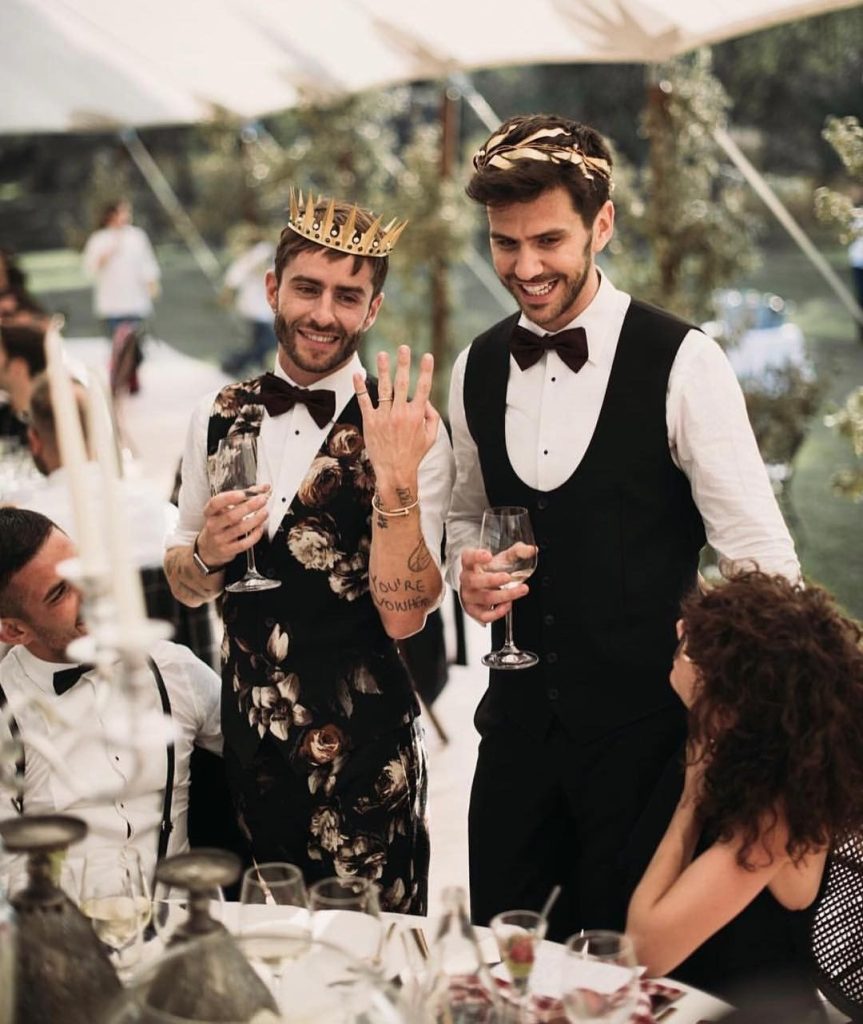 Photography and Videography: 12% of total wedding budget
It is the job of your wedding photographer and videographer to capture your wedding day moments in still or moving images to cherish for a lifetime, which is why these pros should make up a good portion of your wedding cost breakdown. Choose a photographer or videographer whose work you love, of course, but also people who you genuinely like and enjoy being around (you'll be spending a lot of time with these pros on your wedding day!). Also remember that you're not only paying for the final products (photos and/or video), but your photographer and videographer's time at your event, editing time, equipment and more — hence the substantial wedding budget percentage. 
Wedding Attire, Hair, and Beauty: 9% of total wedding budget
You want to look your best on your wedding day—and between your attire, hair, and makeup, it can really add up. Fortunately, there are lots of wedding dresses and tuxedos to choose from at a variety of price points — just be sure you're upfront about your budget when you start shopping. And don't forget to factor alterations into your wedding budget breakdown. Tailoring your attire can be costly, but necessary to ensure your gown or tux fits like a glove.
As for hair and makeup, it's a good idea to hire professionals for the task. They'll know how to highlight your best features and guarantee you'll look amazing for your entire wedding day—and in photos, too!
Flowers, Lighting, and Décor: 8% of total wedding budget
This category is all about ensuring that your wedding looks beautiful with stunning flowers, lighting, and décor. The right lighting, flowers, and décor can truly transform any space. And when it comes to flowers, remember that you're not just paying for the actual blossoms, but the labor involved with processing the flowers, labor and productions, supplies, delivery, breakdown, and more.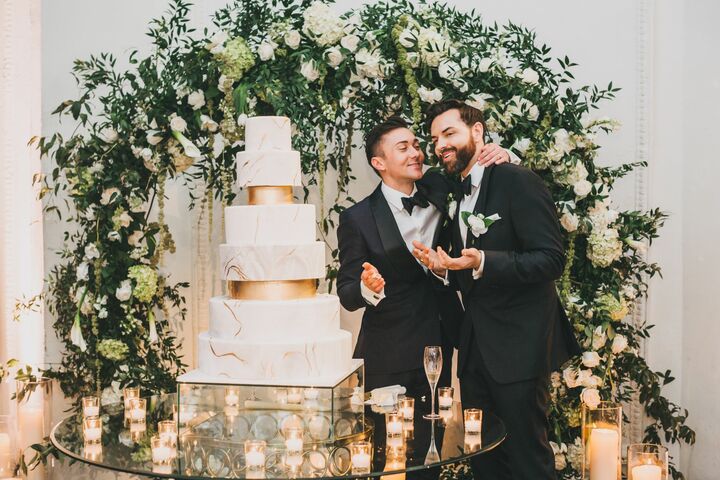 Reception Music: 7% of total wedding budget
Music is an important part of a wedding reception, so hiring a professional to coordinate the music is essential to ensure that everything runs smoothly. Whether you choose a band or a DJ for your reception is entirely your call, but there are different costs associated with live music as opposed to a DJ, so it's important to do your research before booking and factoring into your wedding budget breakdown.
Wedding Planner: 3% of total wedding budget
There are lots of advantages to hiring a wedding planner—perhaps the biggest one is that they can actually help you save money! With their knowledge and connections in the industry, a wedding planner will ensure that you stay within your wedding budget and on schedule, and will keep your planning experience as stress-free as possible.
Invitations and Stationery: 3% of total wedding budget
Printed products play a big role both before your wedding (save-the-dates, invitations, and more) and on the day of (ceremony programs, table numbers, escort cards, menu cards, etc.). There are lots of options to choose from when it comes to wedding invitations and stationery, so be sure to pick paper products that fit your style and wedding budget. Pro tip: Be sure to factor postage into your wedding budget breakdown — depending on the shape and size of your invites, you can pay an additional dollar per invitation in stamps!
Officiant and Ceremony Music: 2% of total wedding budget
These are the people responsible for your ceremony running perfectly — and of course, your officiant is the person who will actually legally marry you and your partner! There's a lot of prep work involved with officiating a wedding, so be sure you read up on what a wedding officiant's costs actually include.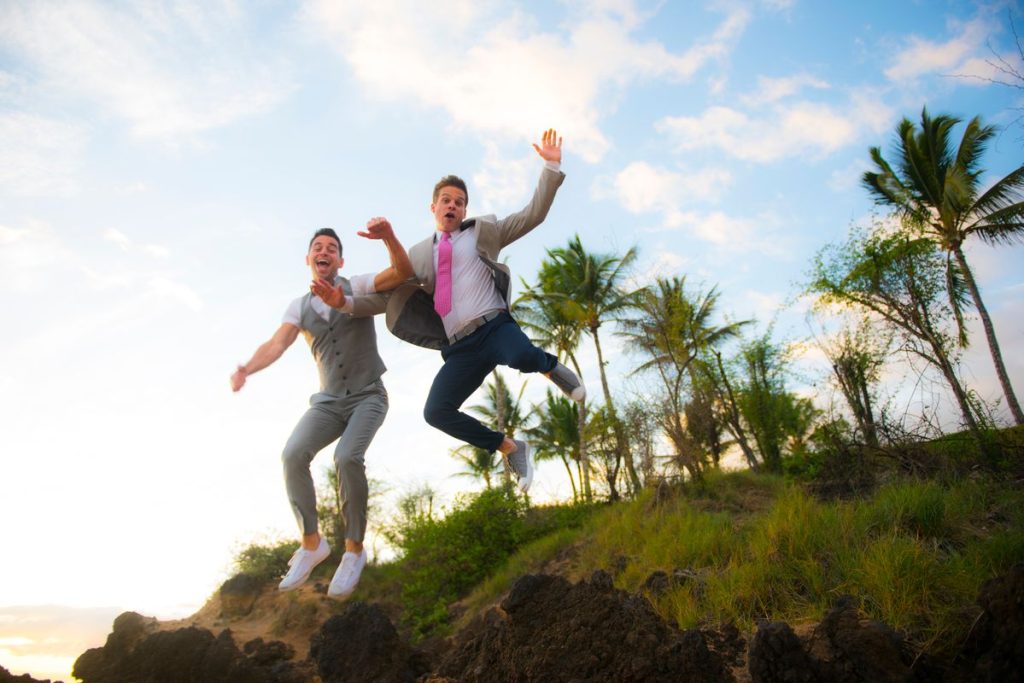 Transportation: 2% of total wedding budget
Hiring transportation or limo services for your wedding will ensure that everyone gets to where they need to be safely and on time—yes, it's an added expense to factor into your wedding budget breakdown, but it's definitely worth it. You may choose to provide transportation for yourself, your partner, family members and wedding party, or you can also provide transportation for all of your guests. This is a nice gesture, particularly if you have a lot of out-of-towners who are unfamiliar with your wedding location.
Wedding Rings: 2% of total wedding budget
Don't forget these in your wedding budget percentages! The wedding rings are an ages-old symbol of marriage, and an important part of the wedding ceremony. Your and your future spouse's wedding rings should fit your personality and style — and fortunately, there are lots to choose from!
Favors and Gifts: 2% of total wedding budget
Providing wedding favors to your guests, whether they are edible or keepsakes, is a nice gesture — and don't forget about buying gifts for your wedding party and family members! These favors and gifts are a lovely way to say "thank you" to those who helped you prepare for your big day, and those who traveled to attend the celebration.